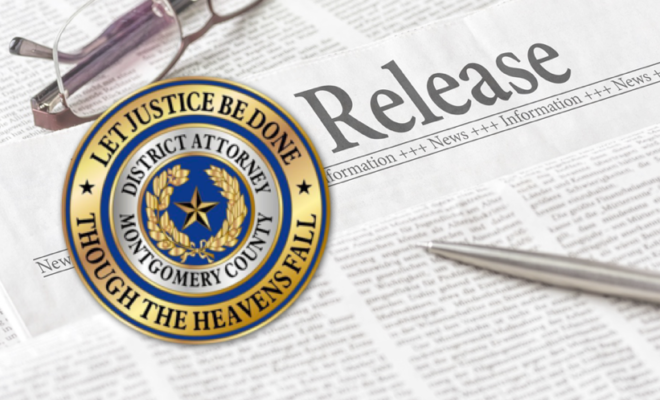 News
DA Statement concerning charges against Keough
By |
On December 8, 2020, following an investigation by the Department of Public Safety, a Montgomery County judge signed a warrant for the arrest of Mr. Mark Keough for the offense of Driving While Intoxicated, First Offense, a Class B Misdemeanor. Mr. Keough surrendered himself to the Montgomery County Jail on December 9, 2020, and was given a date to appear in County Court 1 on January 5, 2021.
"As President Theodore Roosevelt stated, 'no man is above the law, and no man is below it; nor do we ask any man's permission when we ask him to obey it'."
Any further questions about this case should be directed to Mr. Keough's defense attorney, Mr. Doug Atkinson.
Source: Michael R. Holley, First Assistant District Attorney, Montgomery County District Attorney's Office