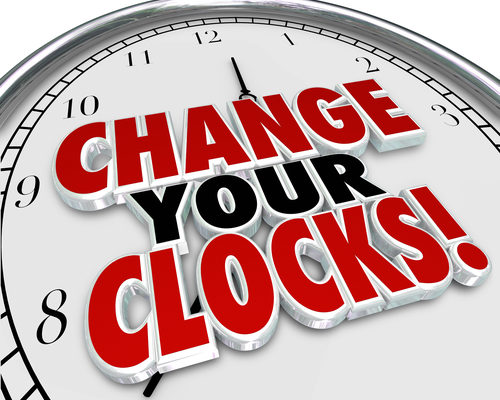 News
Daylight Saving Time is March 10
By |
Daylight Saving Time begins on Sunday, March 10 at 2am where we will push our clocks forward one hour.
Yes, sadly we lose an hour of sleep, but then you'll have an extra hour of daylight every day to enjoy on the patio, a festival, or outdoor concert. Not so bad right?
The time "springs forward" on the second Sunday in March each year where clocks are changed from 2 a.m. to 3 a.m. and automatically (hopefully) by cell phones and electronics. Daylight Saving Time lasts until 2 a.m. on Sunday, November 3, 2019.
Several states and areas do not follow Daylight Saving Time such as Arizona, Hawaii, Puerto Rico, American Samoa, Guam, the Northern Mariana Islands, and the US Virgin Islands.