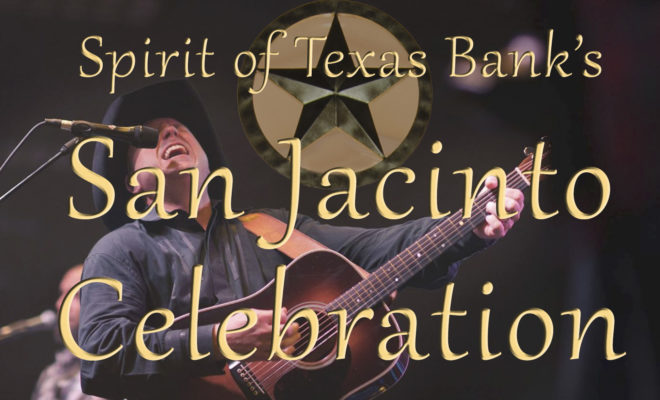 Events
Dr. Don Stockton to be honored at San Jacinto Day Celebration
By |
Conroe ISD's retiring superintendent Dr. Don Stockton will be honored on Friday evening, April 20th at 6:00pm at Spirit of Texas Bank in Conroe, TX, by receiving the 2018 Spirit of Texas Award for Montgomery County. Stockton is retiring after 34 years in education, 32 of it in Conroe ISD. His wife, Kara, is also a retired educator of 28 years experience.
Three great people from Texas History will be recognized: Dr. Ashbel Smith, Joshua Houston, and George Washington Grant.
Smith founded the Texas Medical Association, Prairie View A&M University, and was on the Board of Regents that founded the University of Texas at Austin. He was best friends with Sam Houston, served as an officer in both the Mexican War and U.S. Civil War, and performed valuable service for Texas as a diplomat in Europe.
Joshua Houston was a freed slave of Sam Houston's who spent his life savings educating his children. He founded churches and served as a prominent leader in black civic circles in Walker County. Today's Sam Houston Elementary School in Huntsville is named after Joshua's son, Samuel Walker Houston, who carried the baton of leadership forward after his father.
George Washington Grant is most famous for organizing a colony of some 400 people in the 1870s in Walker County where blacks and whites could live and work together in peace. He is also credited with having the idea for the Sam Houston Normal Institute, which is today Sam Houston State University.
Descendants of these three men will be present to receive Spirit of Texas Bank's "Honor and Pride of Texas Award."
The Oak Ridge High School ROTC will perform a flag ceremony and members of the Lone Star Chapter of the Sons of the Republic of Texas will fire a salute with their cannon, Rolling Thunder. Some historical artifacts from the battle of San Jacinto will be on display inside.
Additional Honored Guest is retired Montgomery County Sheriff, Tommy Gage.
Texas Country artist, Shay Domann, will perform a live concert and all are invited.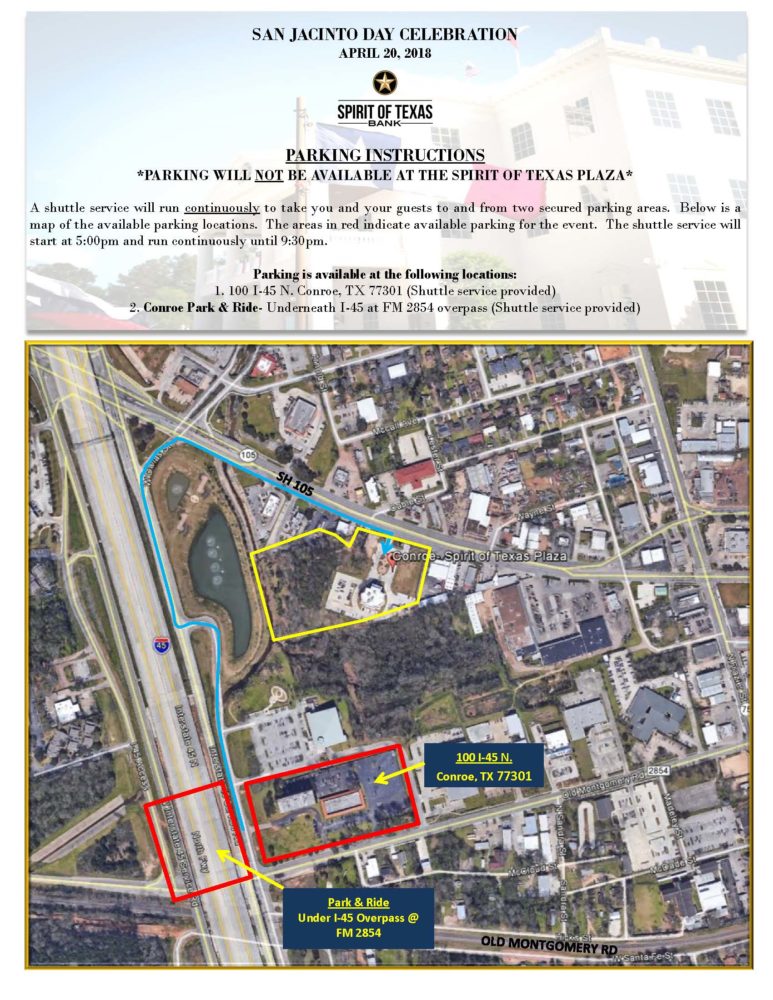 Source: Denton Florian, Spirit of Texas Bank