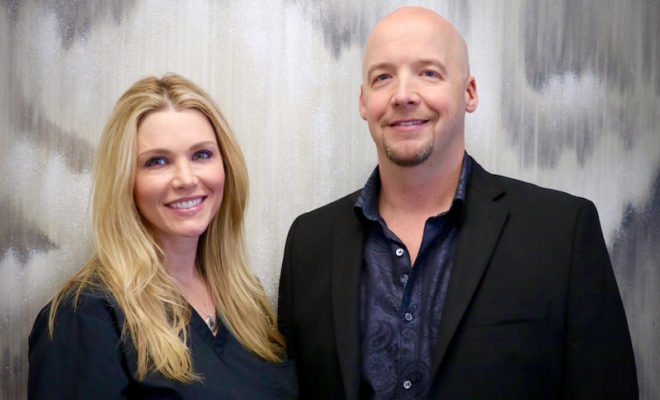 News
People of The Woodlands: Meet Dr. Jeffrey Lind
By |
Meet Jeffrey G. Lind II, MD – Husband, Father, Philanthropist, and Local Surgeon.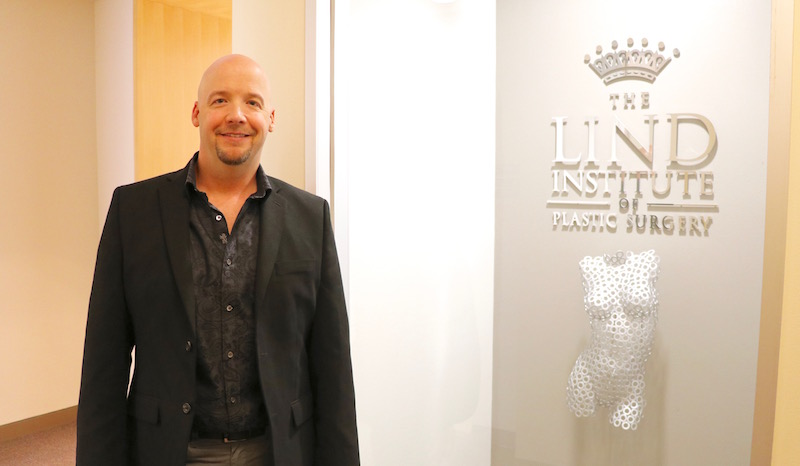 Dr. Lind is a fully trained and board certified general surgeon and is also fully trained in plastic surgery. His practice, The Lind Institute of Plastic Surgery, is located locally here in Market Street, The Woodlands.
But, Dr. Lind is much more than a plastic surgeon. Dr. Lind and his wife Kelley have two beautiful children and a passion for giving back to the community by helping others in need, raising awareness for causes, and supporting local non-profit organizations.
After completing his three-year plastic surgery fellowship at the world-renowned Cleveland Clinic Florida and working with many prominent plastic surgeons from Miami to Boca Raton, Florida, the Lind Family decided to move closer to family and relocated to The Woodlands, Texas in 2015. Dr. Lind loves that The Woodlands is a large community but still feels like a small town with easy access to sporting events, dining, fine arts, and fun activities for the entire family. And of course, the people.
"We've never lived in a place where people come together in such huge numbers to support whatever the cause may be or to help people that have a need, from a death in the family to someone with cancer. The community really flocks together to help support that person or cause. Our family loves the people and community of The Woodlands."
Not to mention the trees! Dr. Lind grew up in South Carolina where pines are a plenty, so when they relocated to The Woodlands already felt like home. Dr. Lind is the only doctor and the only college educated person in his family. Growing up, he wasn't rich by any means, came from a blue-collar background, and has worked very hard with no handouts to get where he is today.
But, why plastic surgery? Dr. Lind started in general surgery and had the opportunity to rotate through different specialties during his training. Drawn to the vast opportunities within the field – from reconstructive procedures, hand surgery, cosmetic surgery, bones, skin, to blood vessels – he enjoyed the expansive nature of plastic surgery. Now being more of an aesthetic surgeon, he enjoys how he really can impact the way someone feels about themselves and bring patients happiness with his work. By also offering a "white glove service" to patients within his practice, patients feel welcome, get top notch service, and get the attention they deserve. Dr. Lind strives to provide what some do not – an excellent overall experience while developing a personal relationship with each patient from the initial consultation, procedure, to follow-up visits.
Dr. Lind enjoys building relationships with patients, truly connecting with people in the community, and wants to grow roots in The Woodlands through their family and their business. And since he loves to give back, every event The Lind Institute hosts at their office helps to raise funds and awareness for a charity.
The Lind Institute gives back by directly supporting charities, hosts events with charity raffles with all proceeds donated to charity, and actively shares ways patients can get involved and give back in the community. After living and working in The Woodlands now for a year, Dr. Lind looks forward to the hope of making a difference and hope growing in the future in the most positive direction possible.
On behalf of the Hello Woodlands Team, we want to thank Dr. Lind, Kelley Lind, and The Lind Institute of Plastic Surgery for taking the time to share about their practice, family and commitment to supporting local charities and our community!
To learn more about Dr. Lind and The Lind Institute of Plastic Surgery, visit www.lindplasticsurgery.com, like their Facebook page at facebook.com/lindplasticsurgery, and follow @LindPlasticSurgery on Instagram!