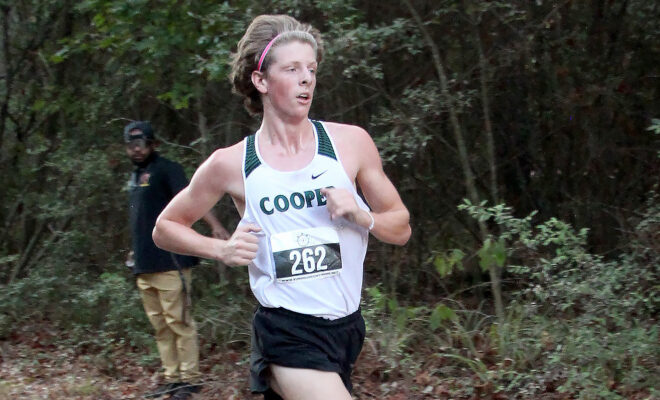 Fitness & Sports
Dragon Cross Country Hosts Invitational, Volleyball Sweeps the Week
By |
THE WOODLANDS, TX – The John Cooper School hosted its first cross country invitational September 2, the Dragon volleyball team brought home two victories, and the football team played Cypress Christian in the first game of the season.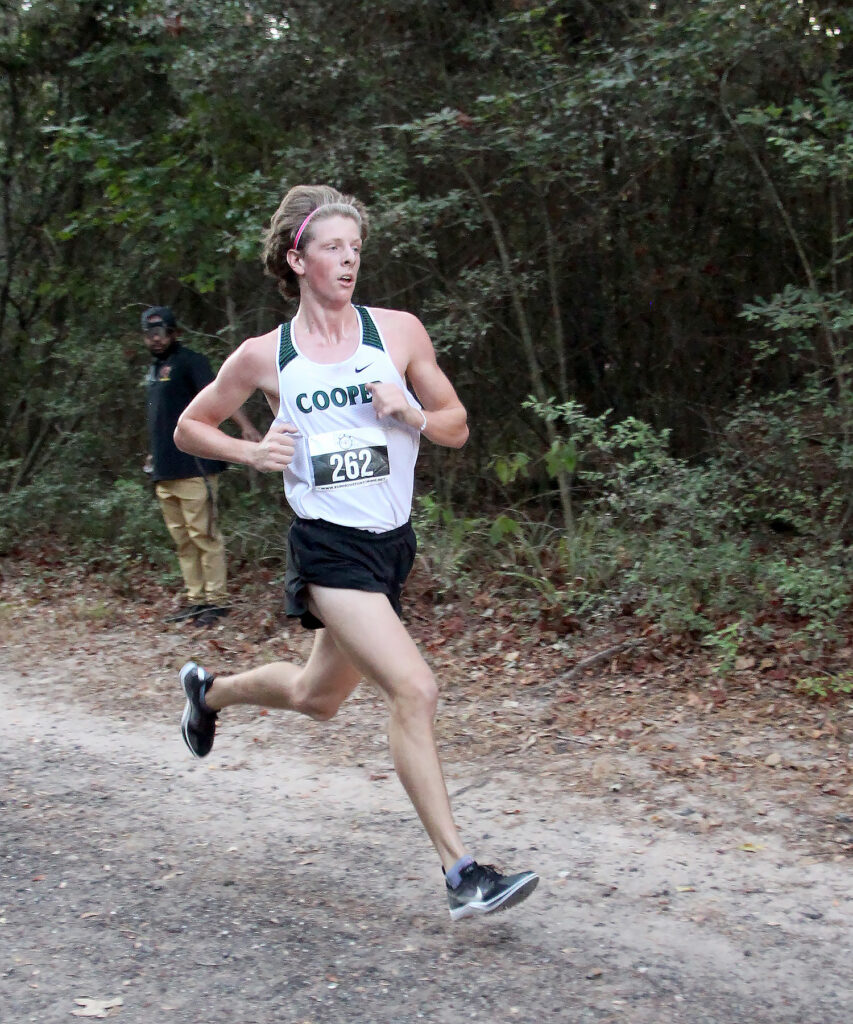 VARSITY CROSS COUNTRY
9/2 hosted Cooper Dragon Invitational at Burroughs Park
Boys 2nd • Girls 1st
The Dragon Cross Country Team opened Labor Day weekend hosting the Annual Cooper Dragon Invitational at Burroughs Park in Tomball. Nearly 1,000 athletes from 29 high schools and 38 middle schools competed.
The boys team finished second place overall. The team was once again led by Senior Grey Mendenhall who placed second in the boys elite division. Aditya Pakal finished fourth place, Walter Day finished 12th, followed by Nathan Montes in 25th, Ryan Taylor rounded out the scoring in 27th place. The boys' team continues to make great strides each week.
The girls had an outstanding day, finishing in first place. Junior Alexis Seymour led the girls with a third-place finish. Milla Signorelli finished in fifth place while Tahira King finished in sixth place. Emma Locht and Lexi Fitz Sullivan seventh and 15th place, to round out the scoring.
Girls 3200 Results
Alexis Seymour • 3rd Place 12:28
Milla Signorelli • 5th Place 12:43
Tahira King • 6th Place 13:01
Emma Locht • 7th Place 13:15
Lexi Fitz Sullivan • 15th Place 13:54
Boys 3200 Results
Grey Mendenhall • 2nd place 10:01
Aditya Pakal • 4th place 10:07
Walter Day • 12th Place 10:21
Nathan Montes • 25th place 10:42
Ryan Taylor • 27th place 10:52
Next up for Dragon Cross Country
9/9 at Run The Dog Pound Invitational at Magnolia High School, 4 p.m.
9/23 at Woodlands Christian Meet
9/30 at the Chili Pepper Festival at the University of Arkansas
VARSITY VOLLEYBALL
8/29 at Cypress Christian, 3-0 W
"Cooper traveled to Cypress and completed a straight-set sweep of the Warriors in front of an enthusiastic home crowd," said Coach Courtney Hunnicutt. "Battling through some early errors in the first set, the Dragons returned to take the set and then took the next two sets to complete the sweep."
8/31 vs Legacy SSS • 3-0 W
"The Dragons came out on top to take a 3-0 sweep over Legacy SSS! All Dragon athletes contributed on the court and it was an incredible team effort. Go Dragons!" said Coach Hunnicutt.
Next up for Dragon Volleyball
9/5 at St. Pius X, 5:30 p.m.
9/12 vs. St. Thomas Episcopal, 5:30 p.m.
VARSITY FOOTBALL
9/1 at Cypress Christian • 24-10 L
"The John Cooper Dragons fell Friday night to the Warriors of Cypress Christian 24-10. Don't count the Dragons out after this 0-2 start; we believe champions, like seeds, only gain strength when you bury them," said Coach Daniel Lewis.
"It was a battle from start to finish as the Warriors and the Dragons squared off in Cypress, both teams showed off their defensive talents, constantly thwarting each other's offensive efforts," continued Coach Lewis. "Senior LB Cole Sheppard once again led the defensive attack, as he was found all over the field running down Warrior backs. He was aided by junior LB Bryce Weatherholt who had his best game of the year and by sophomore LB Cooper Dupuis who had highlight reel hits on multiple occasions. The Dragon offense couldn't put the scoring puzzle together, marching up and down the field all night, but stalling when they found themselves with the final piece to the scoring mosaic. Senior OL David Simms did his best to pave the road for the Dragon backs but Cooper found themselves lacking the final piece to the scoring riddle. The road back to the championship mountain top will continue this week as the Dragons travel to Dallas to face off with 4A-SPC power St. Marks."
Next up for Dragon Football
9/8 at St. Mark's School of Texas, 7 p.m.
9/14 vs. Greenhill School, 7 p.m.
9/22 at Oakridge School, 7 p.m.
9/29 vs. Cistercian Prep, 7 p.m. • homecoming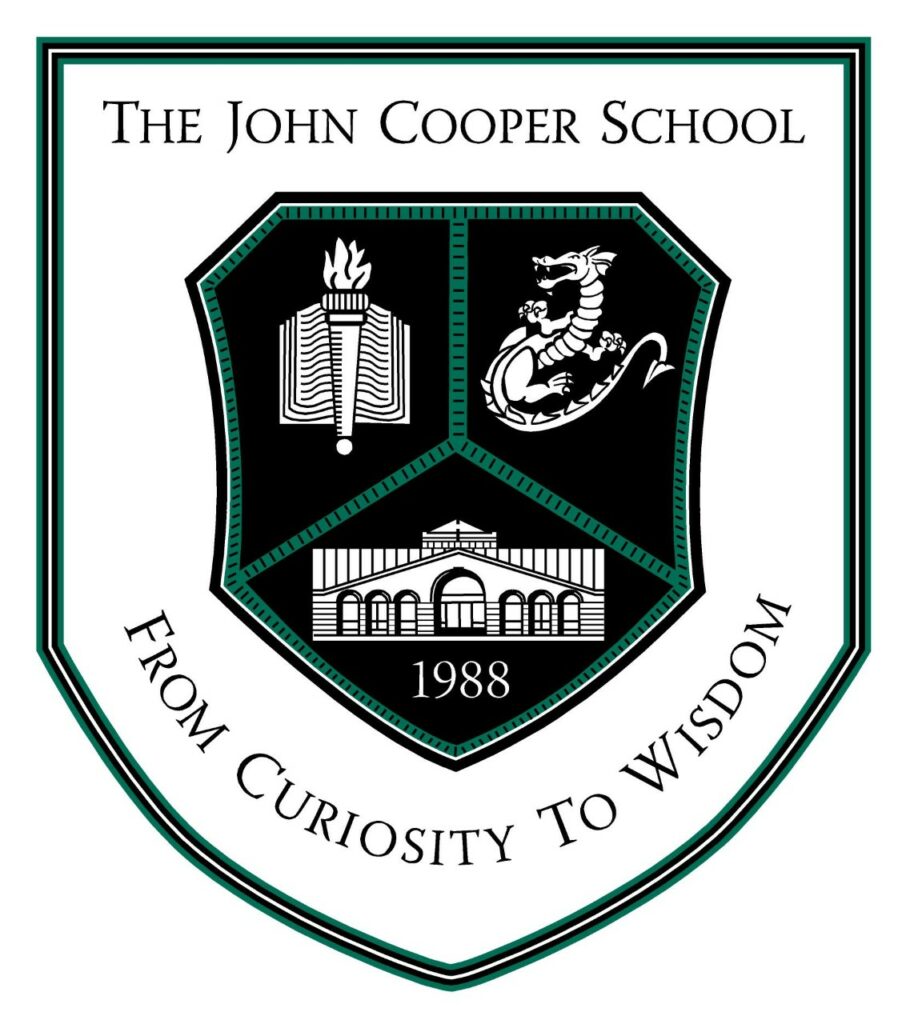 The John Cooper School is a PK-12 independent, college preparatory day school that has been serving The Woodlands and greater Houston area since 1988.
For more information, visit www.johncooper.org.