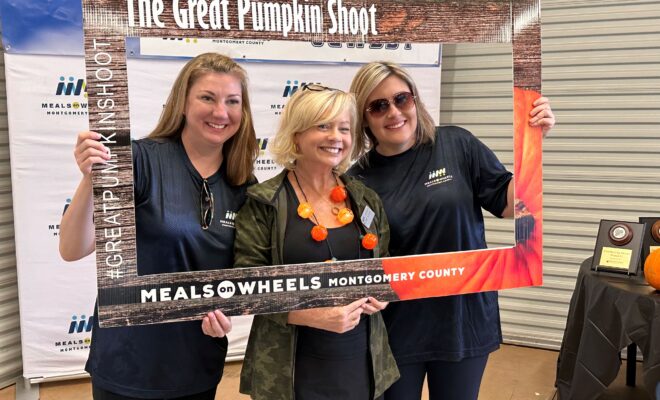 Events
Great Pumpkin Shoot Aims to Combat Senior Hunger
By |
CONROE, TX – Meals on Wheels Montgomery County (MOWMC) is preparing for their fall fundraiser, the eighth annual "The Great Pumpkin Shoot" sporting clays tournament on October 6, to benefit homebound seniors of Montgomery County. Check in begins at 7:00am at Able's Sporting, Inc., located at 357 FM 1791 in Huntsville TX.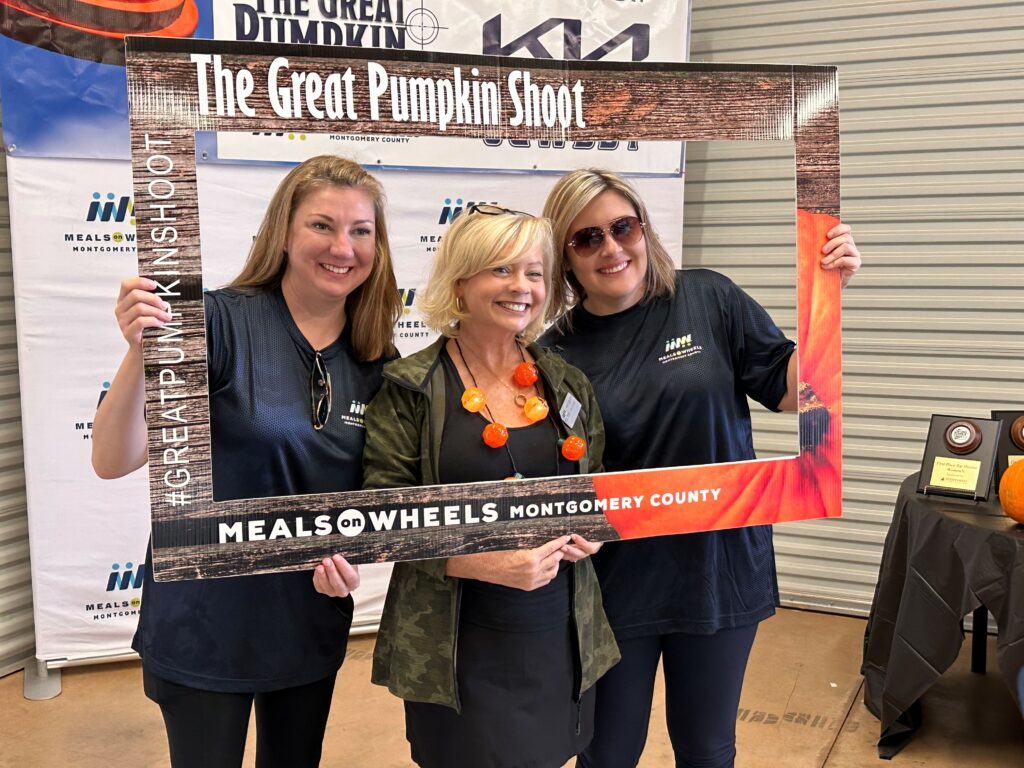 Cowboy Kia is again the Presenting Sponsor for the 2023 Great Pumpkin Shoot. Other sponsors include Teligistics, The Howard Hughes Corp., Insperity, Tachus, Milstead Corporation, Woodforest National Bank, Waterway Wealth Management, Specialists in Rehabilitation Travis W. Hird MD, Pratt Hydraulics, Gullo Dealerships, #LiveLikeJack, and Western Midstream. There is room for your business to sponsor at any level.
"The culture at Cowboy Kia is based on the belief that you earn your success by service to others, not at the expense of others. We are proud to be loyal supporters of the homebound seniors and veterans in our community," said Mark Compton, General Manager for Cowboy Kia.
MOWMC has worked diligently to plan a safe event for everyone that includes breakfast sponsored by Sloan Law, Bucklalew Chevrolet, and Deanco, lunch sponsored by North American Metals, a shirt, swag bag, team golf cart, 100 shooting clays, and 12- or 20-gauge ammunition for each registered participant.
When the shooters finish on the course, they may enjoy alcoholic drinks with lunch, view the assorted items donated for the raffle, and be a part of the trophy ceremony awarding the best and least victorious teams.
Registrations are available online at www.mowmc.org/great-pumpkin-shoot or contact Carrie Watkins at carrie@mowmc.org. All levels of shooters can sign up!
"We are thrilled that we nearly sold out for our upcoming Pumpkin Shoot! We depend on the funds raised at this event to contribute over 20,000 meals to homebound seniors in Montgomery County", said Carrie Watkins, Director of Development. "The services we provide are unlike any other in this county because when we add a client, we are committing to caring for them for the rest of their life. We are grateful for our loyal supporters of this event, and we welcome new teams and sponsors to join us in continuing our celebration of serving our area for 50 years!"
Each $150 dollars donated feeds a senior for an entire month. MOWMC can deliver meals to a homebound senior for an entire year lower than the cost of one day in a hospital or ten days in a nursing home. Donate online at www.mowmc.org/donate.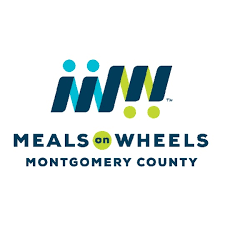 Since 1973, MOWMC has had a successful history of delivering meals to local homebound seniors, delivering 31,000 meals monthly. Volunteers deliver meals along ninety routes throughout the 1,000 square miles of Montgomery County. Additionally, MOWMC's curb-to-curb transportation service provides more than 17,000 rides to disabled individuals and seniors annually. With a mission to foster independence and maintain the dignity of each homebound senior by providing nutritious meals, transportation, and caring connections, MOWMC can always use additional volunteers and donations. More information about Meals on Wheels Montgomery County can be found at www.mowmc.org or on the Facebook page: www.Facebook.com/MealsonWheelsMC.