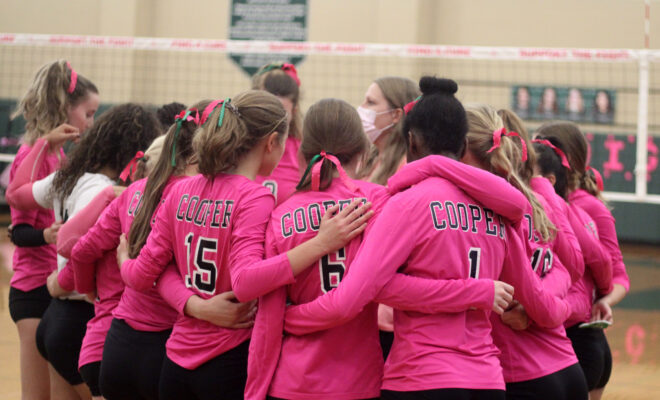 Fitness & Sports
Dragon Football Clinches Spot In Championship Game, Volleyball Team Hosts Dig Pink® Event
By |
THE WOODLANDS, TX – The John Cooper School's October sports update includes the dragon football team securing a spot in the championship game, and the volleyball team's Dig Pink® event.
VARSITY FOOTBALL
10/15 at Greenhill* • 62-26 W
Discipline is the bridge between goals and accomplishment. The Dragons continued to build their championship bridge last night as they defeated the Hornets of Greenhill 62-26. There was a good deal of yellow on the field, but the Dragons fought through their mistakes to handily win their fifth SPC contest in a row. The Dragons saw early success, already up 28-0 at the start of the second quarter.
Junior QB Vaughn McKeever had another large evening, hitting on 18 of 31 passes for 220 yards and six touchdowns. Junior WR Kielar Sullivan and senior TE Gamble Reed were hard to cover last night pulling in two touchdowns with critical catches for large conversations as well. Senior RB Jaxson Pierce truly carried the load rushing for 188 yards on 17 carries; Pierce repeatedly refused to go down, fighting off tacklers for extra yards all evening.
The Dragon defense spread the love with multiple players collecting multiple tackles; the Dragons forced and recovered one drive ending fumble and pulled in an interception as well. Senior LB Blake Pitts, senior FS Ronnie Woodall, and senior DE Connor Dove were around the ball all night, providing big hits and important pass break-ups to help keep the Hornets out of the endzone. The Dragons look to improve this week as they ready themselves for their Championship date in three weeks as they come back home this week to face off with the Falcons of Fort Worth Country Day School.
Team MVP: Gamble Reed
Offensive MVP: William Bisso Defensive MVP: Conner Dove
Special Teams MVP: James Masciola
Scout Team Offense: Kaden Davis
Scout Team Defense: Stephen Schlicter
Next up for Dragon Football:
October 22 vs. Fort Worth Country Day*, 7 p.m.
VARSITY VOLLEYBALL
10/12 vs Episcopal High School* • 3-1 L
Coach Jennifer Peyton: An outstanding defensive performance with three players over 20 digs. The Dragons made the Knights work for every point.
10/14 vs Duchesne* • 3-0 W
The Dragons picked up a 3-0 victory over Duchesne on Dig Pink® Night as the teams participated to make strides for breast cancer research, the real winner of the night. This is the 11th consecutive year that the Dragon volleyball teams have sponsored a Dig Pink® volleyball game and event.
Coach Jennifer Peyton: Dig Pink brought a big crowd, which gave the players energy. It was a team win, with everyone making an impact when they stepped on the court. Laura Weatherford hit the 1,500 dig milestone!
Next up for Dragon Volleyball:
October 18 vs. Concordia Lutheran, 5:30 p.m.
October 23 vs. St. Andrews Episcopal*, 1 p.m.
October 26 at Grand Oaks High School, 5:30 p.m.
VARSITY CROSS COUNTRY
Next up for Dragon Cross Country
October 20 at Willow Waterhole, 4:30 p.m.
October 23 at SPC South Zone*, St. Andrews, Austin
November 6 at SPC Championships*, Norbuck Park, Dallas
*conference matchup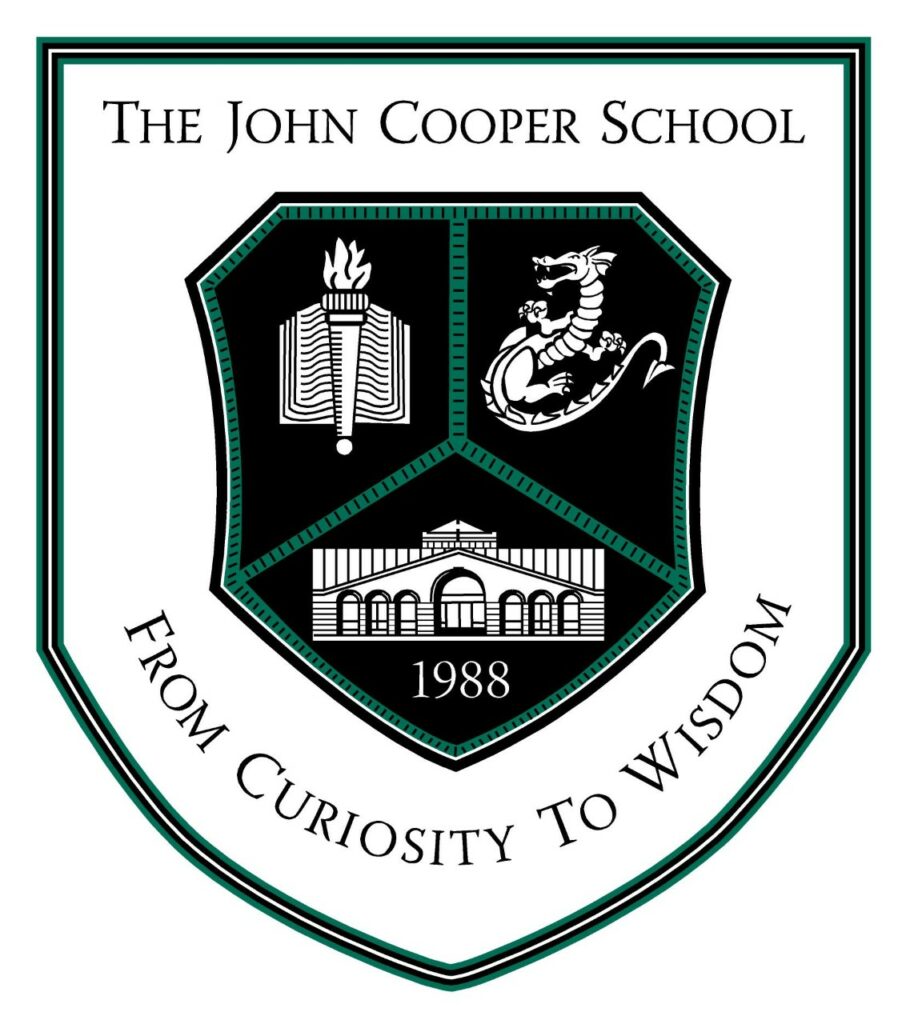 The John Cooper School is a PK-12 independent, college preparatory day school that has been serving The Woodlands and greater Houston area since 1988.
For more information, visit www.johncooper.org.