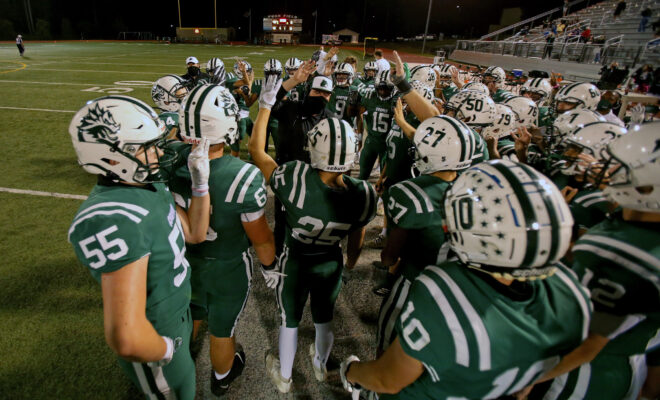 Fitness & Sports
Dragon Football Still Undefeated, Cross Country & Volleyball Updates
By |
THE WOODLANDS, TX – The John Cooper School's Dragon athletics roundup this week includes another win for the football team and cross country and volleyball updates.
VARSITY FOOTBALL: Dragons Are 4-0 For Season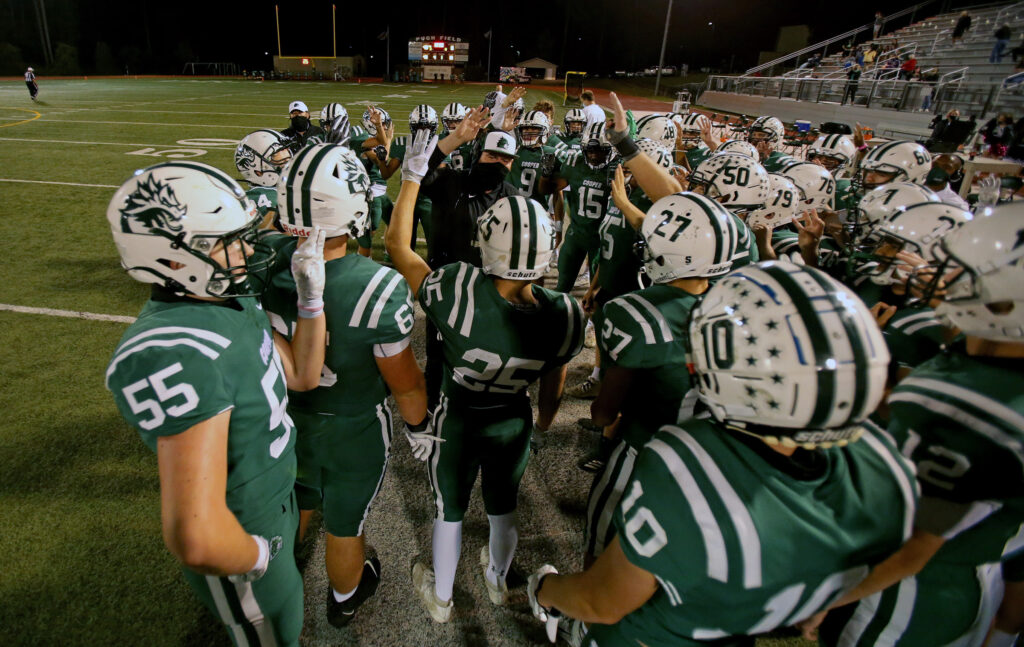 On October 23, The John Cooper School defeated Bay Area Christian with a 55-0 win. "The John Cooper School Dragons improved to 4-0 Friday night with a win over Bay Area Christian by a score of 55-0," said Coach Erik DeHaven. "The Dragons had eight possessions on offense and scored eight touchdowns, only facing four third downs all night. The Dragons running back trio of senior Ben DeLoit, senior Jake Peterson and junior Jaxson Pierce spread the wealth, each rushing for two touchdowns averaging over 15 yards a carry as a group. Senior QB Kaedyn Sullivan added two more touchdowns on 18 of 24 passing for 267 yards."
"The Dragon defense was its usual self, shutting out yet another opponent, allowing now just 16 points in their four games," continued DeHaven. "The Dragons were ready for the unique Bronco offense, playing assignment football limiting the Broncos to only one trip into Dragon territory. Peterson led the way, again, with 10 solo tackles and one forced fumble; he was helped by Jr. LB Blake Pitts who tallied seven tackles on the night. The Dragons will look to continue the work as they move on to face Beaumont Kelly High School Friday, October 30 on Pugh Field."
Players of the Week:
Team MVP • Kaedyn Sullivan
Offensive MVP • Ben DeLoit
Defensive MVP • Jake Peterson
Special Teams MVPs • Anthony Giannette & Blake Pitts
Scout Team MVP • Mitchell Barton
Records:
Varsity Record: 4-0
JV Record: 4-0
Next up for Dragon Football:
Oct. 30 vs. Beaumont Kelly, 7 p.m.
VARSITY VOLLEYBALL: Dragons Fall In Four Sets
10/20 vs. Episcopal High School • 3-1 L
Next up for Dragon Volleyball:
Oct. 27 at Frassati, 5:30 p.m.
Oct. 29 vs. Awty International, 5:30 p.m. DIG PINK GAME
VARSITY CROSS COUNTRY: Teams Perform Well in Dual Meet
10/24 vs. St. John's, Burroughs Park
Cooper Cross Country teams participated in a dual meet with St. Johns at Burroughs Park on Saturday. The two evenly-matched teams went head to head in preparation for their final meeting of the year on November 7 where the Houston Area SPC teams will run their season finals. This week's course at Burroughs, primarily on flat grounds, provided several personal records (PRs) for both teams. The boys' team out-scored St. John's by only nine points while the girls' team was edged out by 25 points.
The boys' team was led by Will McDermott's first place finish and new PR of 16:14. "Will ran a great race," Head Coach George Dohner said. "He was hoping to get under the 16-minute mark, and got a little closer knocking 10 seconds off his PR." McDermott was followed by Vishnu Swaminathan in 3rd (16:50 – PR), Zac Winton in 4th (17:07 – PR), Drew Wilkerson 5th (17:35.3 – PR) and Nathan Seamans (17:35.5 – PR) "The boys ran very well and we are very happy with the team's performance."
Will McDermott • 1st (16:14 – PR)
Vishnu Swaminathan • 3rd (16:50 – PR)
Zac Winton • 4th (17:07 – PR)
Drew Wilkerson • 5th (17:35.3 – PR)
Nathan Seamans • 6th (17:35.5 – PR)
The girls' team also performed very well behind Senior Katie Drake's 2nd place finish. Katie became the 3rd fastest female runner in a Cooper uniform as she broke the 20-minute mark at 19:57.
"We are so proud of Katie," Dohner said. "She has worked so hard to break 20 and ran really hard today." Drake was edged out by only six-tenths of a second in a great battle with St John's runner Cici Calhoun. Chloe Smith ran her best time of the season at 20:59 to finish in 9th place. Freshman Ava Perugini knocked 25 seconds off her personal best finishing 10th place to finish at 21:20. Rebecca Melin and Abby Mendenhall rounded out Cooper's top five in 14th and 15th place, both posting their season best times.
Katie Drake • 2nd (19:57 – PR)
Chloe Smith • 9th (20:59)
Ava Perugini • 10th (21:20 – PR)
Rebecca Melin • 14th (21:50)
Abby Mendenhall • (21:57)
Cooper will finish up their season on November 7 at Spring Creek Park for the Houston Area Prep School XC Championship meet.
Next up for Dragon Cross Country:
11/7 at Houston Area Prep Cross Country Championship, Spring Creek Park
The John Cooper School is a PK-12 independent, college preparatory day school that has been serving The Woodlands and greater Houston area since 1988.
For more information, visit www.johncooper.org.