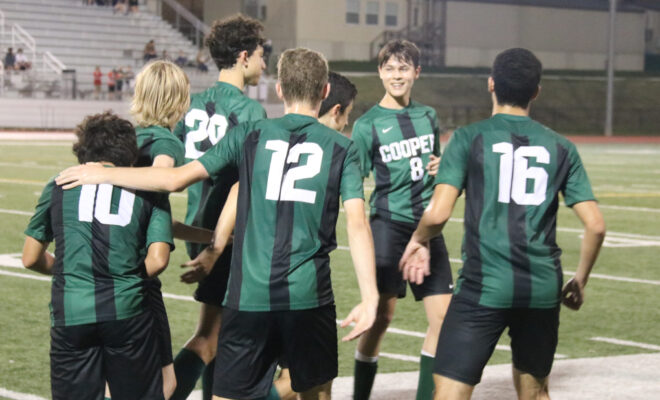 Fitness & Sports
Dragon Girls Basketball and Boys Soccer Teams Maintain Winning Seasons
By |
THE WOODLANDS, TX – The John Cooper School's girls basketball and boys soccer teams continue their winning streaks. The John Cooper School shares updates on its Dragon sports teams.
VARSITY GIRLS BASKETBALL
12/1 at Montgomery High School • 54-30 W
12/4 vs. Legacy Prep • 45-31 W
"I was proud of the effort the girls gave this week as we took on a 5A UIL opponent and an undefeated Legacy Prep team," said Coach BJ Feuerhelm. "We continue to learn lessons on things we can improve upon, but the overall energy is beyond what I could hope for. We are excited for our upcoming senior night celebration as we head into the winter break and enjoy quite a bit of basketball over these upcoming weeks."
Next up for Dragon Girls Basketball:
Dec. 11 vs. CHSA, 5:30 p.m. Dec. 18-19 at Frassati Tournament
VARSITY BOYS BASKETBALL
12/1 vs. Covenant Christian • 68-44 W
12/3 vs. Calvary Christian • 61-26 W
12/3 vs. Northland Christian • 62-59 W
12/5 vs. Frassati Catholic • 65-62 L
"This was a great week for the Dragons," said Coach Matthew Wilson. "We won three of four matches, advancing to the semi-finals of the Covenant Christian tournament. We were led this week by strong performances from senior Jack Wilson, junior Mac Macaul, and sophomore Vaughn McKeever. We have one game next week, Friday evening at 7 p.m., where we will celebrate our class of '21 student-athletes."
Next up for Dragon Boys Basketball:
Dec.11 vs. Frassati, 7 p.m. SENIOR NIGHT
Dec. 29-30 at Frassati Tournament
VARSITY GIRLS SOCCER
11/30 vs St. John XXIII • 1-0 L
12/1 at HCYA • 6-0 L
"The team has had a rough go at the beginning of the season, we've been plagued with injuries and we are doing our very best to fill in where we are needed," said Coach Amber Clevenger. "Our 0-1 loss to St. John XXIII was unfortunate and we weren't able to capitalize on our opportunities. Senior night was a tough loss, but what stands out are the five seniors who all played great and have given so much to the program. I believe the biggest win tonight was all the Alumni players who came back to support the seniors and the program!"
Next up for Dragon Girls Soccer:
Dec. 11 vs. Magnolia High School, 6 p.m.
VARSITY BOYS SOCCER
12/1 vs. HCYA • 10-0 W
12/4 at Cornerstone Academy • 1-0 L
12/4 at The Village School • 2-1 W
12/5 at St. Thomas High School • 3-0 W
Season Record 6-1
"Overall, it was a good week for the soccer program," said Coach Bryan Sherman. "Senior night was a great team performance that was a lot of fun. Then, the boys competed well at our tournament, bouncing back from a tough loss to secure two good wins. I am proud of the team's efforts so far and hope we can continue this form after the holiday break."
Next up for Dragon Boys Soccer:
Jan. 8 vs. Episcopal High School, 7 p.m.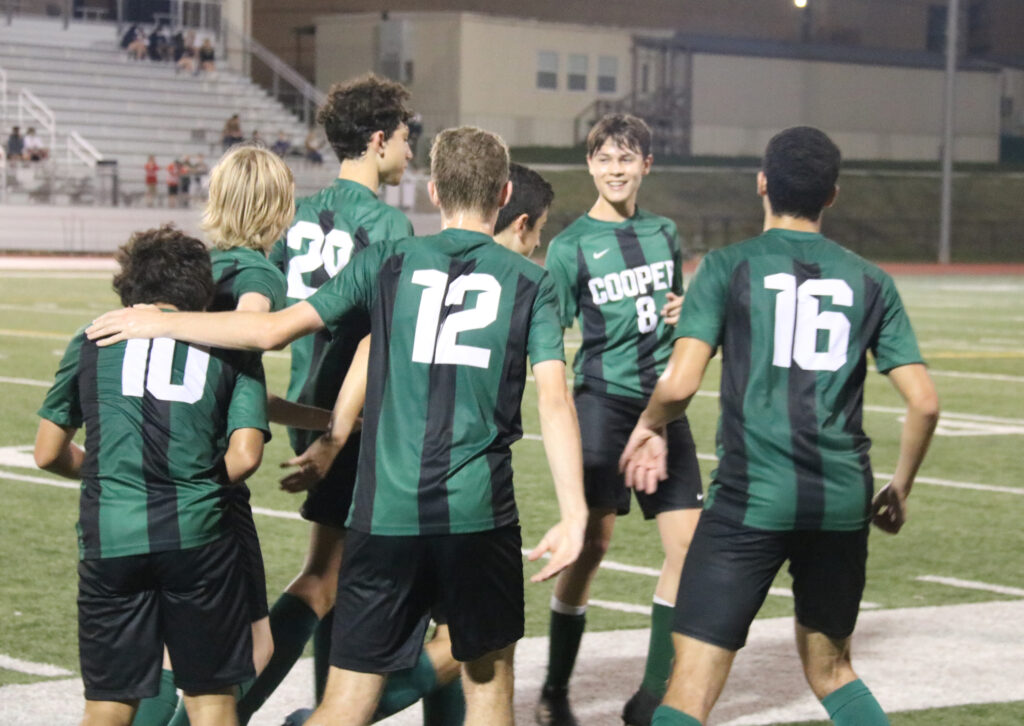 VARSITY SWIMMING
Next up for Dragon Swimming:
The John Cooper School is a PK-12 independent, college preparatory day school that has been serving The Woodlands and greater Houston area since 1988.
For more information, visit www.johncooper.org.