Fitness & Sports
Dragon Track & Field Teams Finish Season Strong Before Championships
By |
THE WOODLANDS, TX – The John Cooper School's Dragon track & field teams finish the season strong, plus updates on baseball, softball, golf, and tennis.
VARSITY TRACK & FIELD
4/16 at St. John's Nick Finnegan Spring Invitational
Boys 3rd place • Girls 8th place
Boys Team Results
Connor Dove • Champion Shot Put & 4th Discus
4X400m Relay • 2nd: Tanure Ewherido, Andrew Wilkerson, Amir Rizvi, Carson Hanson
4X800m Relay Team • 2nd 7:59.11 NEW SCHOOL RECORD
Vishnu Swaminathan, Carson Hanson, Adam Elsolh, Andrew Wilkerson
Vishnu Swaminathan • 2nd 1600m
Will Young • 2nd Pole Vault
Nico Signorelli • 2nd Pole Vault
4X100m Relay • 3rd: Ryan Cockrill, Connor Dove, Daniel Schlichter, Tanure Ewherido
Amir Rizvi • 4th 300m Hurdles & 5th 110m Hurdles
Ryan Cockrill • 4th 100m
Andrew Wilkerson • 4th 800m
Daniel Schlichter • 5th Long Jump
4X800m Relay B Team • 5th: Alex Everson, Morgan Davis, Lachlan McKenzie, Grant Wilson
Grey Mendenhall • 6th 1600m
Travis Barron • 7th Discus
Aditya Pakal • 8th 1600m
Carson Hanson • 8th 800m
Girls Team Results
Sienna Williams • 2nd 100m Hurdles & 3rd 300m Hurdles
Haley Lien • 3rd 100m Hurdles
Haley Slocum • 5th High Jump
Onese Ewherido • 6th High Jump & 7th 200m
4X400m Relay • 6th: Onese Ewherido, Sienna Williams, Milla Signorelli, Bailey Leavitt
Alexis Seymour • 7th 100m Hurdles & 8th 300m Hurdles
Milla Signorelli • 8 Pole Vault
Alyssa Kuang • 8th High Jump
"It was our final time to compete before SPC," said Coach Scott Holland. "We had some great performances with several PRs and a new school record. I am so proud of our athletes and coaches. We have a good solid week of training coming then we shine everything to be at our best at SPC."
Next up for Dragon Track & Field:
4/29-30 at SPC Championships, Houston
VARSITY BASEBALL
4/13 vs. Fort Bend Christian Academy • 8-6 L
4/14 vs. Episcopal High School* • 5-1 L
Next up for Dragon Baseball:
4/18 vs Woodlands Christian, 4:30 p.m.
4/22 at Kinkaid*, 6 p.m.
4/23 vs. St. John's*, 1 p.m.
4/26 vs. Bay Area Christian, 6 p.m.
VARSITY SOFTBALL
4/14 vs Houston Christian* • 12-3 L
"Bella Tamayo and Maggie Flinn each had multiple hits for the Dragons," said Coach Nicole Hedden. "Tamayo led with three hits in three at-bats. Tamayo led with two stolen bases."
Next up for Dragon Softball:
4/19 at Duchesne*, 4:30 p.m.
4/22 vs. Legacy School of Sports, 5:30 p.m. Senior Recognition
4/26 vs. Bay Area Christian, 4:30 p.m.
VARSITY GOLF
4/12 at Episcopal Invitational
Girls
Alicia Fein 97
Claire Glymph 121
Amy Tian 114
Boys
Grant Beeman 94
Jason Xiao 81
"It was a good last tournament in preparation for the upcoming SPC Championships in Fort Worth," said Coach Rod Gold.
Next up for Dragon Golf:
4/25-26 at SPC Championships, Pecan Valley Golf Course, Fort Worth
VARSITY TENNIS
4/12 at Houston Christian*

Girls • 4-1 W
Boys • 4-1 W
4/14 at St. John's*

Girls • 4-1 L
Boys • 3-2 W
Next up for Dragon Tennis:
4/22 at Episcopal High School*, 4 p.m.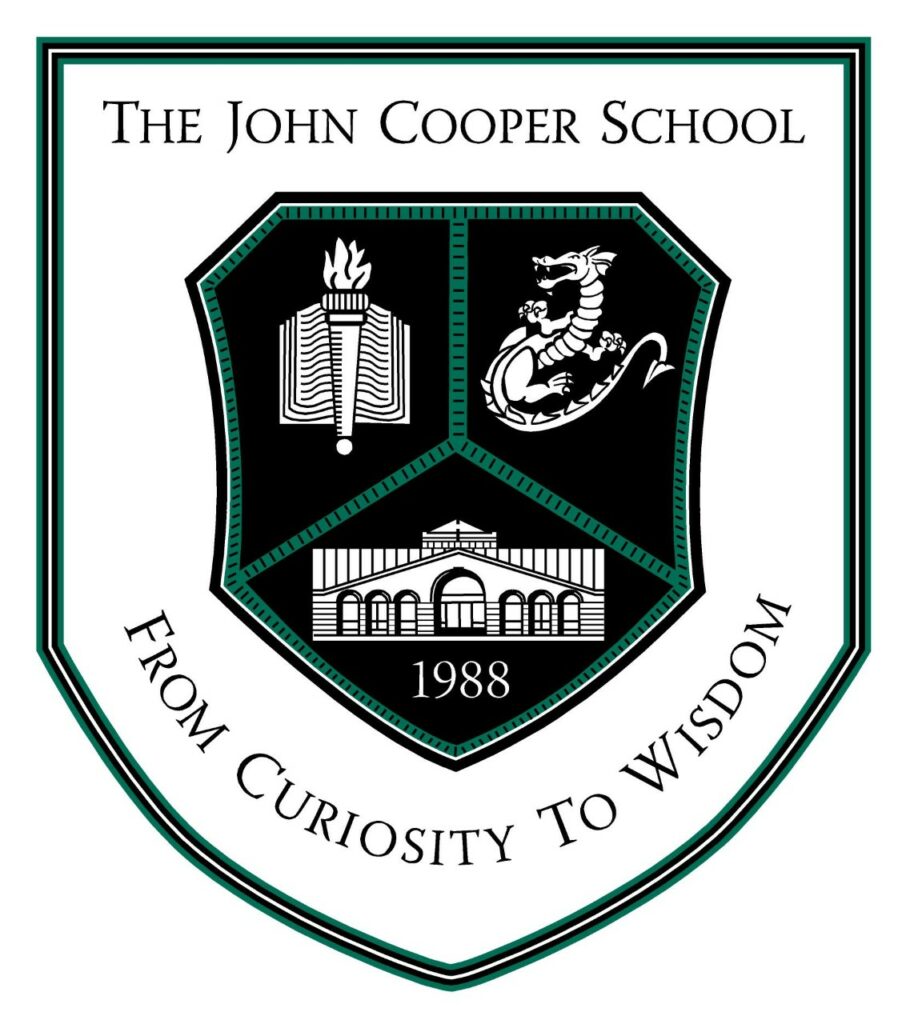 The John Cooper School is a PK-12 independent, college preparatory day school that has been serving The Woodlands and greater Houston area since 1988.
For more information, visit www.johncooper.org.