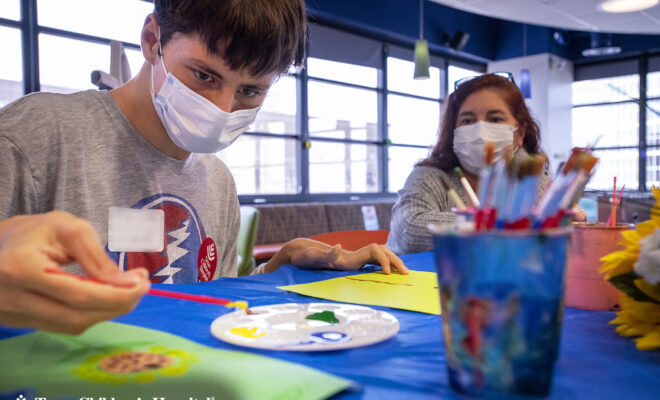 Lifestyle
Texas Children's Hospital Patients Send Art & Well-Wishes to Ukrainian Refugees
By |
HOUSTON, TX – Patients at Texas Children's Hospital spent the afternoon drawing and signing postcards to accompany care packages sent to refugee families fleeing Ukraine.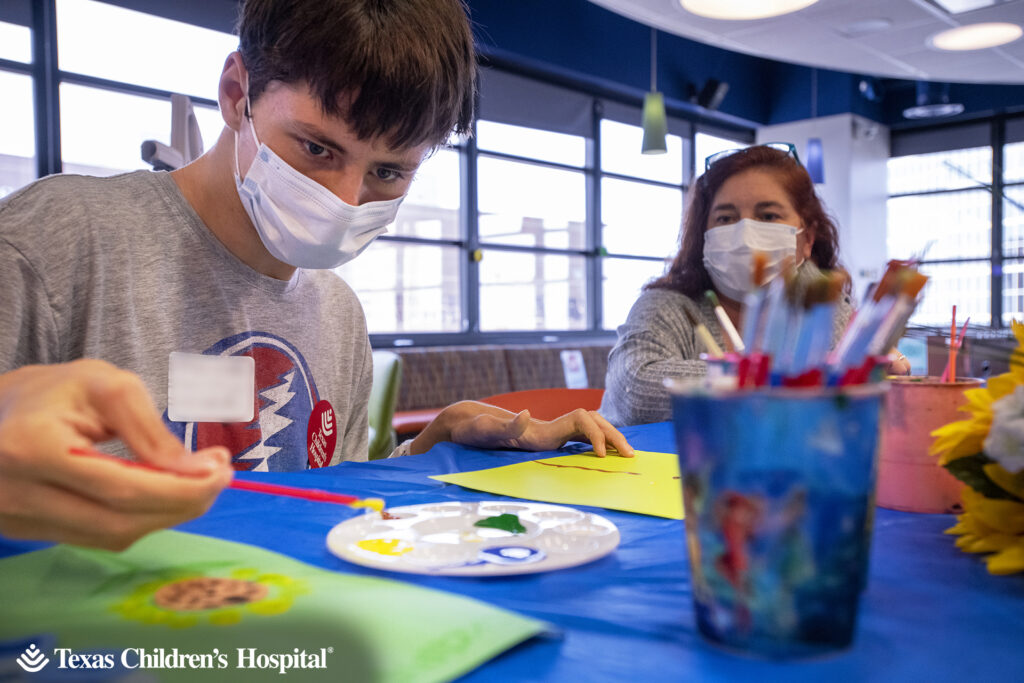 All this week Texas Children's Hospital is hosting a community donation drive collecting much-needed hygiene items for children and women to deliver overseas to Ukrainian refugees in neighboring Romania. 
Houston and Austin communities are encouraged to visit www.texaschildrens.org/Ukraine where they can view a list of high-demand items they can purchase new, in the original packaging and drop off at our drive locations. Houstonians who are interested in contributing to Texas Children's Hospital's Ukraine Donation Drive can drop off items through the hospital's convenient drive-thru donation events.
Volunteers and employees will collect donations from 7 a.m. to 7 p.m. through Saturday, April 23 at:
Texas Children's Hospital Texas Medical Center (Feigin Center Circle Drive, 1102 Bates Avenue, Houston)
Texas Children's Hospital West Campus (Outpatient Entrance, 18200 Katy Freeway, Houston)
Texas Children's Hospital The Woodlands (private drive between the courtyard and parking garage)
In Houston, Austin and College Station, drop-boxes will be set up at Texas Children's Pediatrics and Urgent Care locations beginning April 18. All Texas Children's Pediatric and Urgent Care patients are welcome to bring their donation items with them to their appointments.
From duct tape, ink pens, bar soap, diapers and hand wipes to other essential toiletries, all donated items will be prepared and packaged at Houston-based Medical Bridges, a non-profit that aims to bridge the healthcare gap worldwide by distributing medical equipment and supplies to communities in need across the globe, and shipped directly to Ukrainians in need via Crane Worldwide Logistics. For those who prefer to make a monetary donation to support Ukrainian refugees, Texas Children's has created a donation site at www.texaschildrens.org/ukrainedonations.