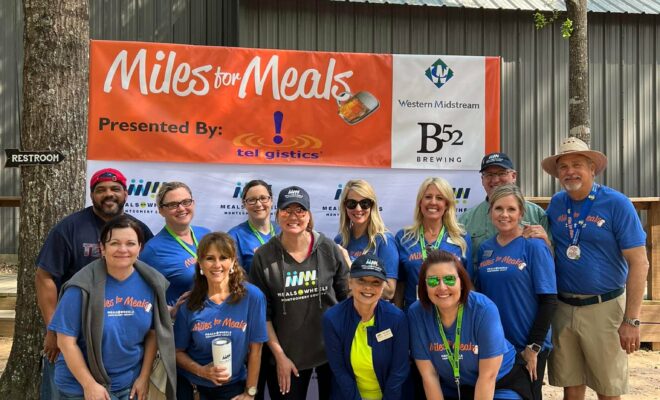 Events
Miles for Meals and Speakeasy Soiree to Feed Homebound Seniors
By |
CONROE, TX – On Saturday, April 2nd, runners, walkers, and families participated in the 6th Annual Miles for Meals 5K-10K at B52 Brewery in Conroe competing in a chip timed race. Kevin Baker of The Woodlands was the overall Male 5K winner with a time of 19:49 and Stella Wilder was the overall Female 5K Winner with a time of 22:25. Christopher Wilson was the first overall 10K winner at 41:11 and Roxy Mota placed first as the overall first place female 10K finisher with a time of 52:04.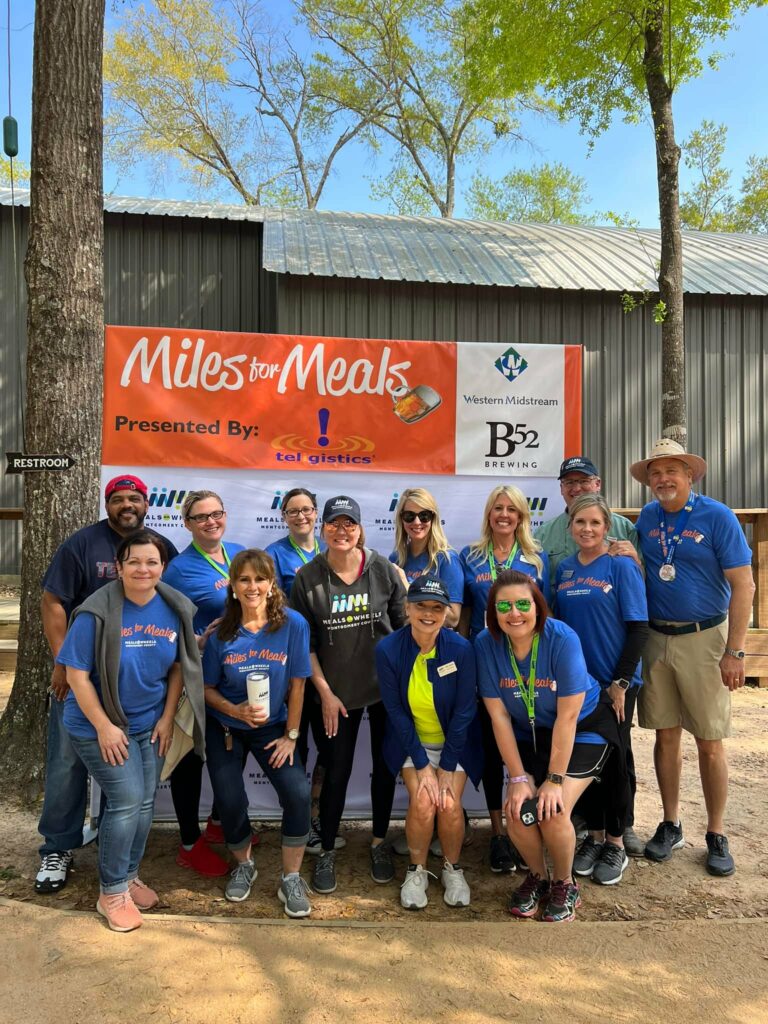 Miles for Meals, an event of Meals for Wheels Montgomery County (MOWMC) benefits local seniors in our community. Emcee for the event providing comical commentary was De'Andre Guin, City of Conroe Chief Safety Officer for Transit Services, dressed as Madea.
"Miles for Meals is an annual fundraiser to better the lives of homebound seniors and many of our volunteers are seniors themselves and participate in the event," stated Summer Day, President, and CEO of Meals on Wheels. "This event had special meaning for my friend, Margie Taylor, who walked the 5K carrying the American Flag in honor of her son, Army Specialist Joey Lenz, who unexpectedly passed away at Fort Hood Feb. 1. Veterans are a vital part of our senior community we serve. Meals on Wheels currently serves over one hundred veterans in our meal deliveries throughout the county."
The course went through neighborhoods in Conroe starting and finishing at the six-acre wooded biergarten of B-52 Brewing Company, a craft beer venue with food trucks serving before and after the race. Finishers received a tee shirt, finishers medal, a signature pint mug glass and 2 free B-52 craft beers (or lemonade).
Meals on Wheels is very grateful to community sponsors: Waste Connections of Texas, Sam Houston State University College of Osteopathic Medicine, H-EB, Randall Reed Planet Ford, Veritas Title, Ace Fence Company, Jonas Movers, Dr. Travis Hird, Live Like Jack, Orange Theory Fitness, State Farm Shari Edwards, Watermark at Grand Central Park, Janet & Randy Councill, and Western Midstream.
Meals on Wheels Montgomery County is excited to share a new event, Speakeasy Soiree, on Friday, May 6 from 7:00pm-11:00pm at Margaritaville Lake Resort! This event will have a Roaring 20's theme with an open bar, gambling, live music from Boomtown Band, hors d'ouevres, as well as a Misbehavin' After Party starting at 11:00 for those who want to stay late.
Sponsors to date include Waste Connections, Western Midstream, Melissa Preston, Bride & Bloom, Luanne & Steve Bozeman, Memorial Hermann The Woodlands, Cowboy Kia, Entergy, Exloc Instruments, B. Sloan Law, #LiveLikeJack, Corporate Incentives, and Johnson Development Company.
Sponsorships are still available for the event, and many include tickets to the VIP cocktail hour in the Jimmy Buffet Suite before the Speakeasy opens, tickets to the Speakeasy, tickets to the Misbehavin' After Party, and a suite for the night at Margaritaville Lake Resort. Rooms are going fast so you have to hurry!
It's time to shake a tailfeather! Get your tickets and learn about sponsorships at www.mowmc.org/speakeasy-soiree.
Each $125 dollars donated feeds a senior for an entire month. MOWMC can deliver meals to a homebound senior for an entire year lower than the cost of one day in a hospital or ten days in a nursing home. Donate online at www.mowmc.org/donate.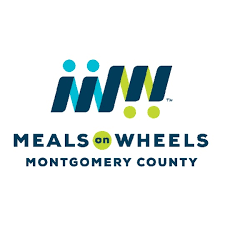 Since 1973, MOWMC has had a successful history of delivering meals to local homebound seniors, delivering 31,000 meals monthly. Volunteers deliver meals along ninety routes throughout the 1,000 square miles of Montgomery County. Additionally, MOWMC's curb-to-curb transportation service provides more than 17,000 rides to the disabled and seniors annually. With a mission to foster independence and maintain the dignity of each homebound senior by providing nutritious meals, transportation, and caring connections.
More information about Meals on Wheels Montgomery County can be found at www.mowmc.org or on the Facebook page: www.Facebook.com/MealsonWheelsMC.