Events
Memorial Hermann Ironman Texas Triathlon Set to Kick Off 2022 North America Racing Season
By |
THE WOODLANDS, TX – The Woodlands, Texas is all set to host the North America IRONMAN triathlon season opener. A strong professional field of triathletes will descend on the 11th edition of Memorial Hermann IRONMAN Texas as they vie for a total professional prize purse of $100,000.
Live coverage of Saturday's Memorial Hermann IRONMAN Texas event will be broadcast on the IRONMAN Now Channel on Facebook Watch (Coverage starts at 6:00 a.m. CT / 9:00 a.m. ET). 2022 Memorial Hermann IRONMAN Texas will offer 45 qualifying slots to the 2022 Supersapiens IRONMAN World Championship in Kailua-Kona, Hawai`i taking place on Oct. 6 & 8, 2022.
The 2022 Memorial Hermann IRONMAN Texas course will lead athletes along a 2.4-mile swim, 112-mile bike and 26.2-mile run through beautiful The Woodlands, Texas, and surrounding areas.
18-year-old Bridget Foote from West Chester Pa. is the youngest female athlete racing. 18-year-old Chance Andrew Victoria from Saline, Mich. is the youngest male athlete racing. 74-year-old Cullen Goodyear Grabow from North Vancouver, B.C. Canada is the oldest female athlete racing, and 81-year-old Abdel Fustok Bellarie, Texas is the oldest male athlete racing.
Occupations of athletes include Airline Pilot, Clergy, Dentist, Flight Attendant, Fire Fighter, Engineer, Healthcare Professional, Scientist, Musician, Lifeguard, and Writer/Publisher.
For a full list of professional athletes, click here.
Schedule:
Wednesday, April 20
10:00 a.m. to 5:00 p.m. IRONMAN Village Open
Thursday, April 21
10:00 a.m. – 5:00 p.m. IRONMAN Village Open
5:30 p.m. – Welcome Banquet – Marriott Hotel
Friday, April 22
9:00 a.m. – 3:00 p.m. IRONMAN Village Open
10:00 a.m. – 4:00 p.m. Mandatory Bike & Gear Bag Check-In – Town Green Park
Saturday, April 23 – Race Day
5:00 a.m. – 6:15 a.m. Transition area open – Town Green Park
6:00 a.m.– Pre-Race Show begins on Outside TV
6:25 a.m. Professional Men – North Shore Park
6:30 a.m. Professional Women – North Shore Park
6:40 a.m. Age Group Race Rolling Start – North Shore Park
Approx. 1:20 p.m. First finisher expected at the finish line
12:40 a.m. (Sunday) Race Ends (17 hours after the last athlete enters the water)
*All times listed are local Central Time
Full event schedule can be found here.
LIVE race coverage of the 2022 Memorial Hermann IRONMAN Texas triathlon will air on IRONMAN Now Channel on Facebook Watch. Coverage of the event will feature several camera angles and locations that will immerse viewers into all the action. Coverage will begin with a pre-race show at 6:00 a.m. CT that previews the pro field and course while also including exclusive interviews with triathlon personalities and other special guests. Live broadcast programming to feature 14 full-distance IRONMAN triathlon events throughout 2022 season, including the 2021 and 2022 IRONMAN World Championship events. For information on the 2022 IRONMAN event broadcast, click here.
The IRONMAN Foundation® will distribute $100,000 in charitable giveback to nonprofit initiatives and groups in The Woodlands region in conjunction with the 2022 Memorial Hermann IRONMAN Texas triathlon. This year's grant funding brings the total giveback to more than $1.33 million in the region since inception.
Grants are distributed through Community and Volunteerism grant opportunities. This year, community grants will be awarded to several local organizations including Angel Reach, Cherish Our Children, Inc. Education for Tomorrow Alliance, Team Catapult and more. Projects supported by these grants include shelter and food security, increasing access to the sport of triathlon, career exploration programming for local youths, and more. To learn more about the IRONMAN Foundation and donate, visit www.ironmanfoundation.org.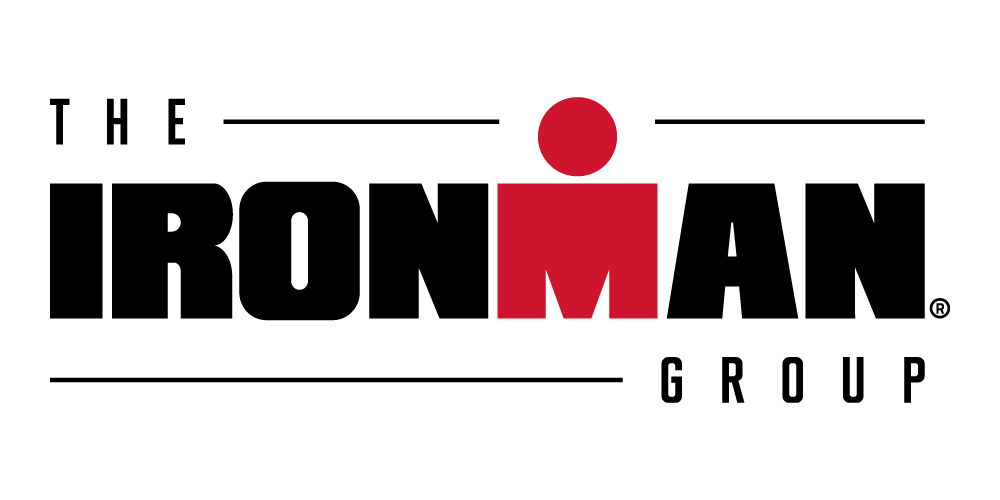 The IRONMAN Group operates a global portfolio of events that includes the IRONMAN® Triathlon Series, the IRONMAN® 70.3® Triathlon Series, the IRONMAN® Virtual Racing™ (VR™) Series, 5150™ Triathlon Series, the Rock 'n' Roll® Running Series, the Rock 'n' Roll Virtual Running™ Series, IRONKIDS®, World Triathlon Championship Series, premier running events including the Standard Chartered Singapore Marathon™ and The Sun-Herald City2Surf®, UTMB® World Series events including Tarawera Ultra and Ultra-Trail Australia™, Epic Series™ mountain bike races including the Absa Cape Epic®, road cycling events including Haute Route®, and other multisport races.
The IRONMAN Group is the largest operator of mass participation sports in the world and provides more than a million participants annually the benefits of endurance sports through the company's vast offerings. Since the inception of the iconic IRONMAN® brand and its first event in 1978, athletes have proven that ANYTHING IS POSSIBLE® by crossing finish lines around the world. Beginning as a single race, The IRONMAN Group has grown to become a global sensation with hundreds of events across 55+ countries. The IRONMAN Group is owned by Advance, a private, family-owned business. For more information, visit www.ironman.com/about-ironman-group.
Advance is a private, family-held business that owns and invests in companies across media, entertainment, technology, communications, education and other promising growth sectors. Our mission is to build the value of our companies over the long-term by fostering growth and innovation. Advance's portfolio includes Condé Nast, Advance Local, Stage Entertainment, The IRONMAN Group, American City Business Journals, Leaders Group, Turnitin, 1010data and Pop. Together these operating companies employ more than 17,000 people in 29 countries. Advance is also among the largest shareholders in Charter Communications, Discovery and Reddit. For more information visit www.advance.com