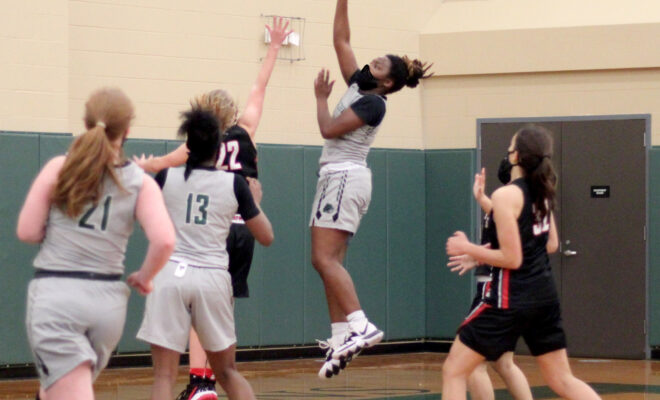 Fitness & Sports
Dragon Winter Sports Teams Wrap Up Season
By |
THE WOODLANDS, TX – The John Cooper School's winter sports teams have wrapped up their seasons. Below is an update of Dragon winter athletics as of the week of February 8.
VARSITY GIRLS BASKETBALL
2/11 vs. St. John's* • 48-20 W
"I was so proud of the way the girls bounced back from the Houston Christian loss," said Coach B.J. Feuerhelm. "To finish out the season winning our final two games is something that I know is important to them. In accomplishing this goal, we set a new conference record for any Cooper girls basketball team in history. This team showed time and time again that it's dedication to each other and the pursuit of excellence that creates a successful team, and they deserve all the praise that is coming to them."
Season Record • 15-2
Conference Record • 7-1
VARSITY BOYS BASKETBALL
2/9 vs. Episcopal* • canceled
2/11 vs. St. John's* • canceled
VARSITY GIRLS SOCCER
2/12 vs. St. John's* • canceled
"As our season comes to a close I can't help but look back and be grateful for the simple fact that my seniors: Emma Grosser, Kat Staebel, Sofia Gilroy, AJ Gulasingam & Gretchen Godwin were able to participate in their final season of Cooper Soccer," said Coach Amber Clevenger. "I believe we ended so much stronger than we started and for that so am proud."
"Unfortunately, yesterday's game got cut short for a medical issue. The team was playing hard against the top team in our conference and we were really holding them off and I left the field as a proud coach."
"This season was a roller coaster, but I'm glad I got to ride it with a team that stayed committed and worked hard. I will miss my seniors, but I know they will move forward and excel in anything they put their minds to," she added.
VARSITY BOYS SOCCER
2/9 vs. Episcopal* • 2-1 L, Goal by Will Young
2/12 vs St. John's* • 1-0 L
"Although we didn't finish the season with the results we wanted, I am still extremely proud of the team and their efforts this season," said Coach Bryan Sherman. "We finished with a record of 10 wins, four losses and one draw. Congratulations to our seniors for a great season and hopefully we can build on the success of this team next year."
---
SPRING SPORTS
VARSITY GIRLS SOFTBALL
Next up for Dragon Girls Softball:
Feb. 19 vs. Faith West Academy, 5 p.m.
VARSITY BOYS BASEBALL
2/6 vs. Legacy Prep • 9-0 W
2/12 at Lutheran South • 15-0 L
Next up for Dragon Boys Baseball:
Feb. 19 vs. Beaumont Kelly, 3 p.m.
Feb. 19 vs. Cypress Christian, 7 p.m.
Feb. 20 vs. St. Thomas H.S., 5:30 p.m.
VARSITY TRACK & FIELD
Next up for Dragon Track & Field:
Feb. 20 at Concordia Lutheran
*conference
The John Cooper School is a PK-12 independent, college preparatory day school that has been serving The Woodlands and greater Houston area since 1988.
For more information, visit www.johncooper.org.