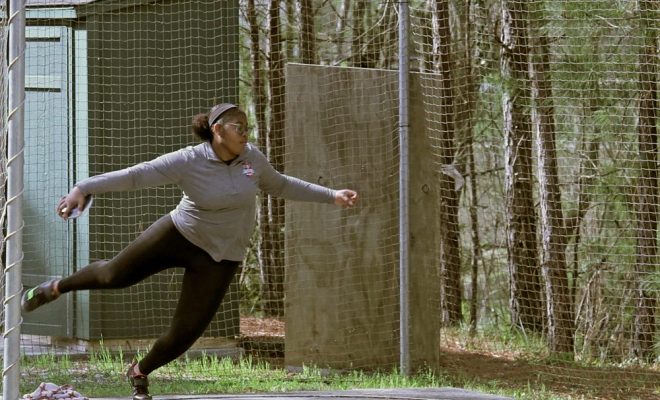 Fitness & Sports
Dragon Track & Field Begins Season Strong
By |
THE WOODLANDS, TX – The John Cooper School's Track & Field team has started the season off strong. The following is an update on Dragon Sports for the week of February 22.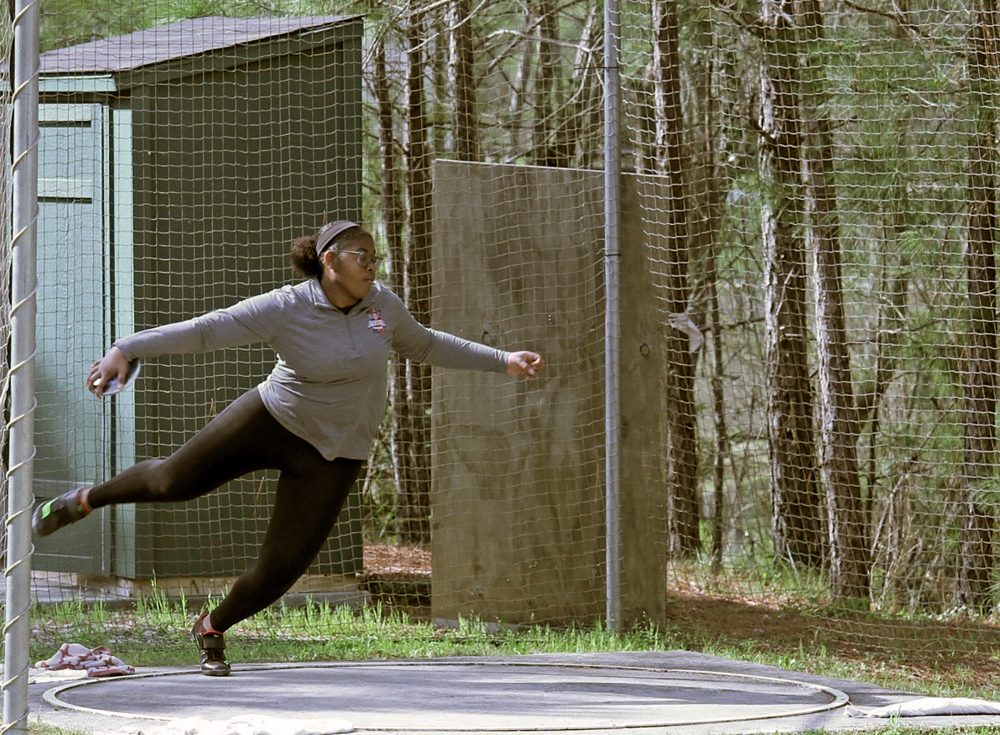 VARSITY TRACK & FIELD
2/26-27 Dick Phillips Relays, Episcopal High School: Boys 3rd, Girls 7th
Boys: 3rd Place Team
RELAYS: 4x400m Relay Team – Champions: Tanure Ewherido, Carson Hanson, Amir Rizvi, Jackson Kovin. 4x100m Relay Team – 2nd: Ben DeLoit, Amir Rizvi, James Masciola, Jackson Kovin, 4x200m Relay 4th Place: Ryan Cockrill, Gavin Schmidt, Jean-Paul Labbe, Mehdi Rizvi, 4x800m Relay 5th Place: Grant Wilson, Alexander Harris, Jonathan Qu, Adam Rana.
INDIVIDUAL EVENTS: Ben Currin: Runner Up Shot Put & Discus, Will Young: Runner Up Pole Vault, Vishnu Swaminathan: Runner Up 3200m, Drew Wilkerson: Runner Up 800m, Grey Mendenhall: 3rd Place 3200m, Conner Dove: 3rd Place Discus & 4th Place Shot Put, Nico Signorelli: 4th Place Pole Vault, Jean-Paul Labbe: 4th Place Triple Jump & 7th Place Long Jump, Zac Winton: 4th Place 3200m, Travis Birdsall: 4th Place 110m Hurdles & 5th Place 300m Hurdles, Zac Visser: 5th Place 3200m, Owen Woodside: 5th Place Shot Put, Amir Rizvi: 6th Place 300m Hurdles, Michael Stupek: 7th Place 300m Hurdles, Carson Hanson: 7th Place 800m, Jackson Kovin: 8th Place 100m, Ryan Cockrill: 8th Place 200m, Adam Elsolh: 8th Place 400m.
Girls: 7th Place Team
Amarachukwu Oguchi Champion Shot Put & Discus *NEW SCHOOL RECORD DISCUS*, 4x400m Relay 3rd Place: Onese Ewherido, Haley Lein, Abby Peterson, Chloe Smith, Abby Mendenhall: 3rd Place 800m, Haley Lein: 4th Place 300m Hurdles, Rebecca Melin: 6th Place 800m, Megan Day: 8th Place 3200m
2/27 The 40th Annual Woodlands Highlander Invitational, The Woodlands High School
Amarachukwu Oguchi: Champion Discus & Runner Up Shot Put *NEW SCHOOL RECORD SHOT PUT*, Will McDermott: 4th Place 3200m, Ben Currin: 5th Place Discus & 7th Place Shot Put.
"It has been 356 days since the last time we were able to compete at a track meet," said Coach Scott Holland. "This group came out and did not disappoint with their effort and results. Leading the way on the girls' side Amarachukwu Oguchi dominated the shot put and discus on Friday night. Winning both by large margins (9' in shot and over 60' in discus) setting a new school record in the discus. She then competed on Saturday at the Woodlands Invitational again winning the discus, by over 25' and set a new school record in the shot put finishing second."
"Seniors Ben Currin and Jackson Kovin had great meets at Dick Phillips. Jackson anchored the 4×400 to the win and 4×100 to a runner up finish, plus a sixth place finish in the 100m. Ben Currin earned silver medals in both the shot put and discus. Will Young, pole vault, Vishnu Swaminathan, 3200m, and Drew Wilkerson each added silver medal finishes. We have a large and talented boys' team this year. We scored on the track as well as field events. We also had multiple athletes score in the same event. It is these types of teams that rack up points. Great performances all around and we are looking forward to continuing to see improvement we get deeper into the season," added Holland.
Next week a group will travel to Concordia Lutheran for the Crusader Relays and the bulk of the team will compete at the Maverick Relays hosted by St. John's School.
Next up for Dragon Track & Field:
March 4 at Crusader Invitational, Concordia Lutheran
March 5-6 at St. John's Maverick Relays, St. John's
VARSITY GIRLS SOFTBALL
2/22 vs. Incarnate Word • 9-4 L
"The Dragons opened up an early lead in the second inning when Maggie Flinn drew a walk, scoring one run," said Coach Nicole Hedden. "Cooper knotted the game up at four in the bottom of the fourth inning, when Flinn drew a walk, scoring one run. The Dragons saw the ball well, racking up nine hits in the game. Ally Flinn and Flora Johnson each had multiple hits."
FBCA Tournament:
2/25 vs. Heights High School • 14-5 L
"Cooper launched one home run on the day," said Hedden." Grace Minarovic had a long ball in the third inning. Minarovic went 2-for-2 at the plate to lead the Dragons in hits."
2/25 vs. Fort Bend Christian Academy • 12-3 L. Ally Flinn and Minarovic each collected one hit.
2/27 vs. Galena Park • 13-6 L
"Dragons lost despite out-hitting Galena Park seven to six," commented Hedden. "Finnie led the Dragons with two hits in three at bats."
2/27 vs. St. Agnes • 12-0 L. Maggie Flinn went 2-for-2 at the plate to lead.
"I knew going into this weekend we were going to play some tough teams," added Hedden. "I wanted our Dragons to see the level of ball we are capable of playing. We did some really great things but have a lot of work ahead of us. Looking forward to a great season."
Next up for Dragon Girls Softball:
March 2 at St. Pius X, 5 p.m.
March 4 at Legacy Prep, 4 p.m.
March 6 at Texan/Maverick Softball Classic:
vs. St. John's, 9:30 a.m.
vs. Westside High School, 11 a.m.
vs. Klein Forest, 4 p.m.
VARSITY BOYS BASEBALL
2/23 vs. Beaumont Kelly • 8-5 W

Winning pitcher: Nathan Weisoly
Jacob Rebrook 2-2 with a save
Anthony Giannette and Jake Peterson with 2 RBI each.
"It was a great team win today over a great program," commented Coach Mike Williams.
Tournament:
3/25 vs. Cleveland High • 14-13 L
2/26 vs. St. John XXIII • 8-0 W
2/26 vs. Cypress Christian • 3-0 L
2/27 vs. Northland Christian • 11-1 W
The Dragons scored eight in the third inning, breaking open a big lead. In the tourney, the Dragons finished 2-2.
Next up for Dragon Boys Baseball:
Tournament:
March 4 vs. St. John XXII, 1:30 p.m., vs. St. Pius X, 4 p.m.
March 5 vs. Lutheran South, 11 a.m., vs. St. Thomas High School, 4 p.m.
VARSITY TENNIS
2/26 at Chancellor's Tournament

A Singles Boys: second place: Mahir Khurana
B Singles Boys 1st place: Parker Gregory
B Singles Girls 1st place: Olivia Sauber
Next up for Dragon Girls Tennis:
March 4 vs. St. John's School, Lost Forest Tennis Club, 4 p.m.
VARSITY GOLF
2/23 Kinkaid Invitational, Blackhorse Golf Club
Boys: Daniel Zou 76 (8th Place medalist), Grant Carter 78, Elias Boles 89, Bear Golden 107, Sam Chen 127
Girls: Alicia Fein 101, Susannah Keiser 135, Amy Tian 126, Vanessa Vaz 127
Next up for Dragon Golf:
March 8 at St. John's Invitational, Westwood Golf Club
The John Cooper School is a PK-12 independent, college preparatory day school that has been serving The Woodlands and greater Houston area since 1988.
For more information, visit www.johncooper.org.