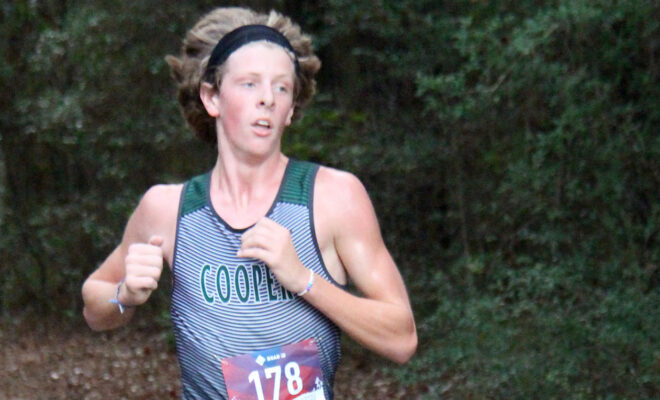 Fitness & Sports
Dragons Host Cross Country Meet, Football Wins Home Opener, Volleyball Splits The Week
By |
THE WOODLANDS, TX – The John Cooper School hosted the Cooper Dragon Invitational Cross Country Meet, the varsity football team won the first game of the season, and the varsity volleyball team won one game and lost another.
VARSITY CROSS COUNTRY
9/3 hosted Cooper Dragon Invitational
Girls 2nd place • Boys 3rd place
The Cooper cross country team hosted the annual Cooper Dragon Invitational at Burroughs Park on Saturday. The boys team was once again led by junior Grey Mendenhall's first-place finish in the boys 3200m elite division, with the time of 10:00.63. Aditya Pakal finished in seventh, Walter Day finished in 18th place, followed by Ryan Taylor in 19th. Kase Melodick rounded out the scoring in 24th place.
"We are really proud of the way the boys ran today," said coach George Dohner. "Grey Mendenhall recorded one of the Top 5 fastest Cooper times on this course."
The girls team finished second once again to powerhouse St. Agnes. Cooper was led by senior Megan Day who finished second in the race. Milla Signorelli finished in sixth place, while sophomore Alexis Seymour finished in ninth. Chloe Smith and Elisa Ferber finished out the scoring in 14th and 15th place.
"The girls did a great job today," Dohner said. "We had a couple of kids step up and run very well. Sophomore Alexis Seymour continues to make strong progress, as does Elisa Ferber. We are making great strides and great improvements as the season gets started. And I am very proud of these girls."
Up next for Cooper cross country is the Magnolia meet next Saturday, September 10th at Magnolia High School.
Boys Varsity – 3rd Place – 3200m
Grey Mendenhall – (1st) 10:00
Aditya Pakal – (7th) 10:17
Walter Day – (18th) 11:13
Ryan Taylor – (19th) 11:14
Kase Melodick – (24th) 11:48
Girls Varsity – 2nd Place – 3200m
Megan Day – (2nd) 12:35
Milla Signorelli – (6th) 12 :47
Alexis Seymour – (9th) 13:02
Chloe Smith – (14th) 13:24
Elisa Ferber – (15th) 12:32
Next up for Dragon Cross Country
9/10 at Run The Dog Pound Invitational, 8 a.m. at Magnolia High School
VARSITY FOOTBALL
9/2 vs. Cypress Christian • 38-14 W first home game
Ominous skies gave way to a night of Dragons as Team 12 found its first victory of the season defeating the Warriors of Cypress Christian 38-14. The Dragons improved in all areas from last weeks' contest as they hope to find full stride as conference play starts soon. The Dragons were balanced on offense for the evening rushing for over 200 yards and throwing for over 150; the Dragon defense again stood on its head holding a very disciplined Warrior veer attack to only 2 touchdowns, one of those coming very late in the game.
Senior LB Carson Berger was his usual self, making plays all over the field. Senior LB Owen Baadsgaard also had a standout night defensively, even adding an 85-yard touchdown run when he got his shot to run the ball on offense. Junior DL Jackson Todd was a menace finding himself in the Warrior backfield sacking the Cypress QB twice, serving as a constant frustration to the Warrior line trying to find an answer to his efforts. Senior WR Kielar Sullivan made plays as usual with multiple catches for over 60 yards, with almost all those yards coming after the catch. Junior WR Gus Fienberg made the catch of the night when the Dragons had a free play; QB Vaughn McKeever tossed it up to the corner of the endzone where Gus snatched it down over two Warrior defenders tapping the toes to get six for Cooper. McKeever also used his legs, rushing for over 80 yards and two touchdowns for the evening.
The Dragons continue their journey this week as they step up a division to clash with the SPC 4A St. Marks Lions. This final test before conference play happens Friday, September 9th at Pugh Field on The John Cooper School campus.
Players of the game:
Team MVP: Owen Baadsgaard
Offensive MVP: Gus Feinberg
Defensive MVP: Jackson Todd
Special Teams MVP: Cooper Dupuis
Scout Team MVP: Colten Rhoden III
Next up for Dragon Football:
9/9 vs. St. Marks*, 7 p.m.
VARSITY VOLLEYBALL
8/29 at Incarnate Word • 3-0 W
The Dragons secured a dominating sweep of IWA at their gym on Monday night. The Dragons had 12 service aces with Lauren Wolford leading the way with a total of four service aces and nine kills. Summer Galinsky and Rivers Kolesar had five kills each for the Dragons.
8/30 vs. Rosehill Christian • 3-1 L
The Dragons fell short to a talented Rosehill Christian team in four sets. Julianne Hon led the charge with 14 kills, Lauren Wolford had 29 assists, and Finley Wheeler had 23 digs.
Next up for Dragon Volleyball:
September 6 at The Village School, 5:30 p.m.
September 8 and September 10 at FAST Tournament
September 13 vs. Cypress Christian, 6 p.m.
September 15 vs. Kinkaid, 5:15 p.m.
September 20 at Duchesne, 6 p.m.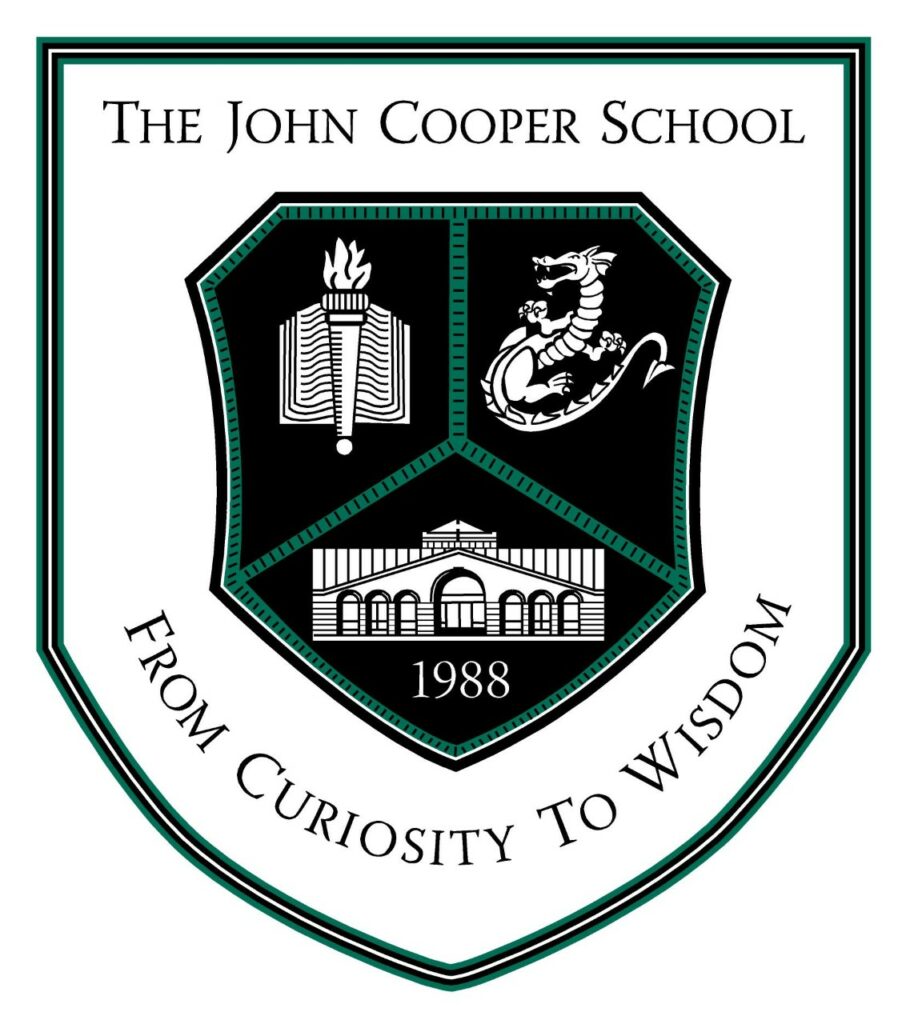 Founded in 1988, The John Cooper School is a fully accredited, independent, PK-12 college preparatory day school located at One John Cooper Drive, The Woodlands, Texas 77381. For more information, log on to www.johncooper.org or call 281.367.0900.