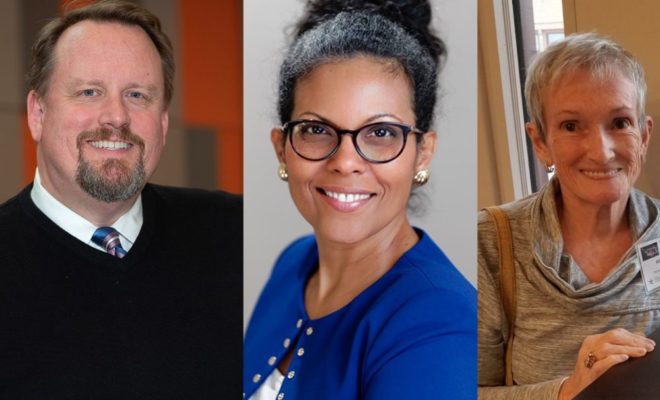 Business
DRC-MC Announces New Board and Advisory Committee Members for 2019
By |
CONROE, TX –The Dispute Resolution Center of Montgomery County (DRC-MC) is pleased to announce the addition of 2 new Board of Directors and 4 new Advisory Committee members effective for the 2019 fiscal year. The Board and Advisory Committee are vital to the DRC-MC continuing its mission of serving the community as a resource for resolving disputes, improving communication and restoring relationships through mediation.
"We are extremely excited to add these talented community leaders who have been involved in serving our organization as volunteer mediators, anti-bullying art contest judges and/or community advocates for the use of alternative dispute resolution," said Elaine Roberts, Executive Director of DRC-MC.
New Board Members for the DRC-MC are Gene Roberts, J.D., Director of Student Legal and Mediation Services at Sam Houston State University and David Dewhurst, a Volunteer Mediator at the DRC-MC for the past 9 years.
Gene Roberts received his Juris Doctorate degree from SMU in 1998 where he was the Articles Editor for the SMU Law Review. Gene has been Walker County Bar Association President from 2013 to present and he is also the State Bar of Texas Alternative Dispute Resolution Section Treasurer. Gene is a former President of the Texas Association of Mediators (2014). He has also published numerous articles on alternative dispute resolution and is a frequent speaker on ADR topics.
David Dewhurst, a veteran Volunteer Mediator with the DRC-MC, is a member of the Texas Association of Mediators and an active member of The Woodlands Chamber of Commerce where he was awarded Diplomat of the Year for 3 years. David is also staff minister at his church and regularly teaches at Lone Star Academy for Lifelong Learning.
David noted that he is proud to serve as mediator and Board member at the DRC-MC because he "loves helping people move on to the next stage of their lives as they struggle through separation." He noted that he has seen mediation at the DRC-MC really change lives for the better as people move from, "there is no way this will SETTLE to SETTLEMENT."
In addition, the DRC-MC welcomes four new Advisory Committee Members to the team. Advisory Committee Members offer advice regarding how the DRC-MC can best serve the community and share the mission and vision of the organization.
The newly appointed Advisory Members are Mike Fortner, CBC, Alice Runkle, Lorena Perez McGill and Amy M. Lecocq. These individuals have assisted with DRC-MC programs and through their public advocacy for the use of mediation to resolve disputes peacefully.
Mike Fortner has been a trained mediator at the DRC-MC since 2016. He also received arbitration training at the DRC-MC. Very involved with The Woodlands Area Chamber of Commerce, Mike is a former VP for The Woodlands Chamber of Commerce, Leadership Montgomery County alumni (Class of 2016) and founder of Open Door Benefits as an insurance broker in Downtown Conroe. He has been a designated Charter Benefit Consultant since 2003.
Alice Runkle is a local artist and member of the Conroe Art League. Alice has served as a judge for the DRC-MC Conflict Resolution Day Bookmark Art Contest since 2016. She is also the co-creator of (Book)marking Peace, two permanent art works made from 1,927 bookmarks created by Montgomery County students in grades K-8. The bookmark art pieces have been on display at The Woodlands Art Counsel Spotlight on Art Gallery at the Woodlands Mall since November 2018. One of the bookmark art pieces will soon be moved to the Conroe/Lake Conroe Chamber of Commerce lobby for public display.
Lorena Perez McGill has an LLM from Georgetown University Law Center and she served as an adjunct faculty member there (2014-2016) in international organizations and assisted with international arbitration and dispute resolution programs. Since 2016, she has also served as an Adjunct Faculty member at the University of Houston Law Center in comparative law and coaching students competing in international dispute resolution competitions. Lorena has also assisted with judging the DRC-MC's Bookmark Art Contest.
Amy Lecocq, a former federal prosecutor and active community volunteer, has been a volunteer mediator at the DRC-MC for over a year. A 2017 Hometown Hero, she was recognized for her community service with the Voter Awareness Council, The Woodlands Arts County and multiple other organizations. Amy has also served as judge for the DRC-MC Dispute Resolution Center Bookmark Art Contest.
"I think the DRC-MC does important work by allowing people and businesses to talk directly to each other in an informal setting and working toward a customized resolution of the issues that led them to us. We also save litigants and the Courts valuable time and money," said Amy Lecocq when asked why she volunteers at the DRC-MC.
Continuing on the Board of Directors for 2019:
Lois Voth, Chair
Jack Lewis, Vice-Chair and General Counsel
Glenna Rodgers, Secretary
Norm Gautier, Treasurer
Maria Banos Jordan, Director
Dr. Diana Pino, Director
Sgt. Julie Thompson, Director
Returning Advisory Committee Members
Brian Bondy
Monica Cejudo
Lynn Garcia
Judge Kathleen Hamilton
Catherine Prestigiovanni
Darcy Thompson
Denise Cippolla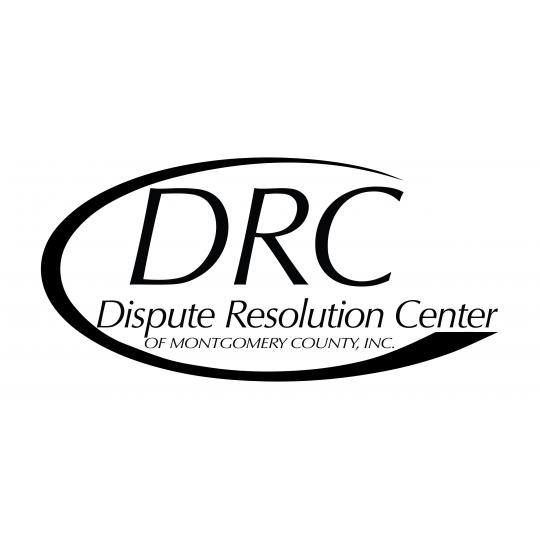 The Dispute Resolution Center of Montgomery County, Inc. (DRC-MC) is located in Downtown Conroe at 301 N. Thompson Street, Suite 106, across the street from the Courthouse. The DRC-MC is celebrating over 30 years of resolving conflicts. The Montgomery County Commissioners Court and Montgomery County Bar Association established the nonprofit organization in 1988 and the DRC-MC has been helping people with difficult conversations since that time.
Mediations prevent disputes from escalating into serious civil or criminal matters and the DRC-MC provides affordable, high-quality mediations and conflict resolution training in the Montgomery County area. Find out more about the Dispute Resolution Center of Montgomery County, Inc. by visiting www.resolution-center.org. Visit their Facebook page at www.Facebook.com/MontgomeryCountyDRC or call (936) 760-6914, 8 a.m. – 5 p.m. Monday-Friday for additional information.