Photo courtesy of EfTA
News
Education for Tomorrow Alliance kicks off the 2023 Student Internship Program
By |
Education for Tomorrow Alliance (EfTA) is teaming up with more than fifty local businesses in order to provide 12th graders with an immersive, hands-on experience in their desired career fields. The Student Internship Program (SIP) aims to expose the participants to professional opportunities while simultaneously teaching them power skills that can be used in the future. One hundred and thirty-five interns have been placed with mentors from businesses that correlate with the students' career interests.
EfTA staff connects students with businesses across a variety of fields including business, education, healthcare, law, STEM, and more. The program takes place in June and July, as the interns each work a two-week period with their respective hosts. Education for Tomorrow Alliance Program Director Corinne Coulter shared, "This program allows students to learn by doing. This year we are excited to be back to a 100% in-person program with intern hosts teaching industry knowledge and insights into their organizations' cultures. Volunteer mentors are investing in the future workforce with their time."
The Montgomery County Hospital District is a long-time supporter of EfTA interns. The Hospital District's Education Supervisor Lee Gillium emphasizes, "We continue to be engaged in this amazing program, as it gives high school students the opportunity to participate in many aspects of workplace development including interviewing, job place orientation, and job place duties. Most of our internship students are placed in observation capacities on the ambulance and in dispatch; however, this year we have added a fleet services component to interested students looking at careers in the automotive industry. For the interns that participate on the Emergency Medical Services (EMS) side, we provide CPR, first aid, and bleeding control, and shock. We feel that it is important that they take some sort of life skills with them. We are always invigorated at the drive and personal demeanor of the students and are continually impressed at their desire to be exposed to an aspect of healthcare that many only interface with in times of need."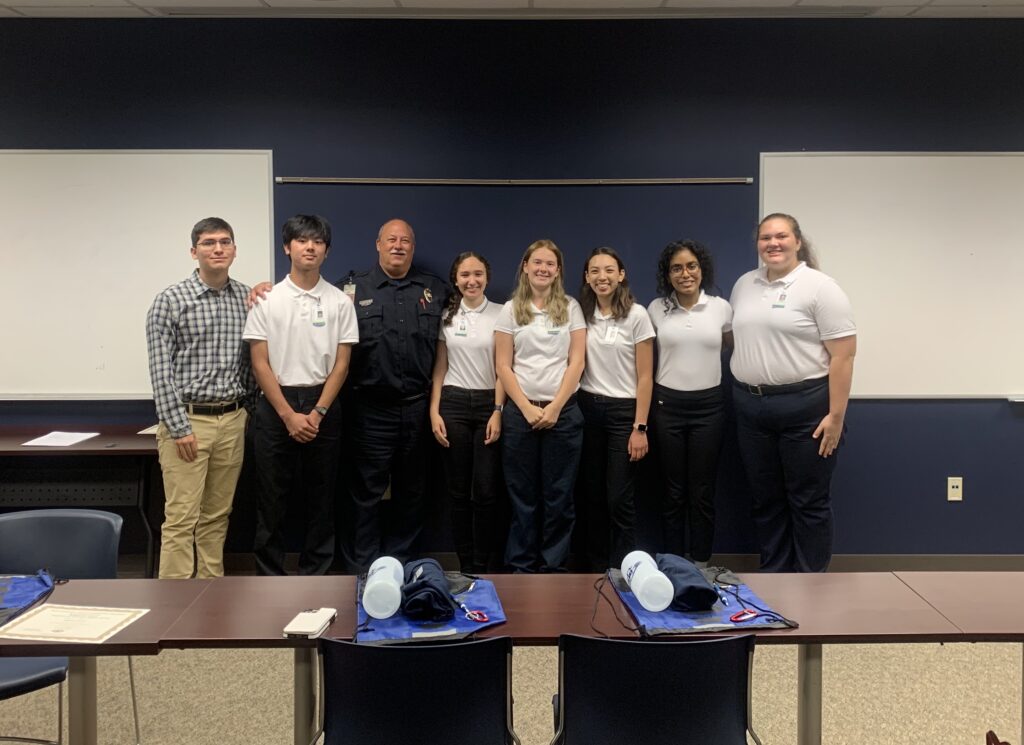 For more than 34 years, EfTA has offered internships and other educational programming to serve Montgomery County students. Education for Tomorrow Alliance is a nonprofit organization dedicated to cultivating education and community partnerships that advance student success. With innovative programs focused on career, leadership, and STEM exploration, EfTA is the portal through which business leaders can access and strengthen local education . For more information, please visit www.efta-us.org.
Source: Education for Tomorrow Alliance