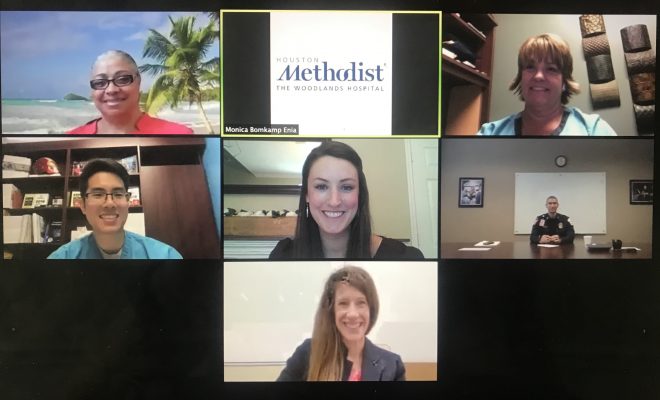 Lifestyle
EfTA Completes Summer Student Internships with Adapted Program
By |
CONROE, TX – Education for Tomorrow Alliance (EfTA) has wrapped five weeks of career development programming through a virtual version of the Student Internship Program. The program was designed to give rising 12th graders insights into professions that interest them.
One hundred and seventy-five students participated in online sessions with professionals instead of the traditional on-site experience. As in previous years, EfTA staff partnered with business and community volunteers willing to share their career experiences. With so many summer offerings canceled, EfTA experienced a nearly 20% increase in student applications. The face to face model was adapted to include programming in the form of company- and industry-specific career panels, skill-building sessions, and small group mentoring via online meeting platforms with the support of more than 70 volunteers.
A series of small group mentoring sessions offered each participant the chance to ask questions about the typical career path and educational requirements for a particular field. Over a series of meetings, students learned about the skills critical to that profession, and in many cases, had the opportunity to practice those skills. For example, mentors from The Strong Firm taught students how to read and draft a contract. Students matched with mentors from the Conroe Independent School District Communications Department learned how to write a press release, helped develop a social media plan for school athletics, and created a graduation highlight video that aired on a live update. Students paired with LUC Urethanes, Inc. had the opportunity to use engineering software and design a product to be 3D printed. In addition, EfTA partnered with the Dispute Resolution Center of Montgomery County to make peer mediation certification available to any student participant.
"Despite the change in format, it is impressive to see how our community supported this year's participants," shared EfTA Program Director Corinne Coulter. "Students were able to see how professionals turned their interests and passions into career success. They heard from those who hire about the value of communication and problem-solving skills. In addition, volunteers who are typically unable to host students on-site could engage in virtual learning, all of which offered some important takeaways for students as they plan for life after high school."
The 2020 Student Internship Program was supported, in part, by Houston Methodist The Woodlands Hospital, Chevron Phillips Chemical Co., Entergy Solutions, and Peirce Capital Wealth Management.
After 30 years of serving Montgomery County students, EfTA continues to adapt programming to serve the needs of local students.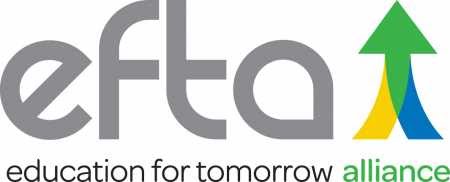 Education for Tomorrow Alliance is a nonprofit organization dedicated to cultivating education and community partnerships that advance student success. With innovative programs focused on career, leadership, and STEM preparation, EfTA is the portal through which business leaders can access and strengthen local education. To learn more, visit www.efta-us.org.