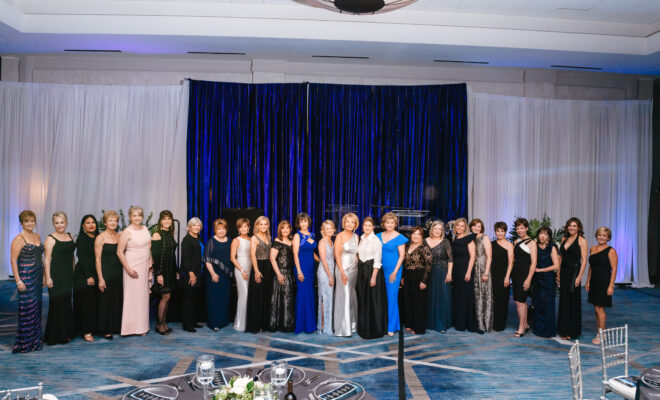 entertainment
"Enchanted Evening" Building Hope Gala Saturday, April 2 at The Waterway Marriott
By |
CONROE, TX – The Annual Habitat for Humanity Building Hope Gala is coming up soon-Saturday, April 2, 2022, at 6:30pm at The Woodlands Waterway Marriott. As the premier fundraising event for Habitat for Humanity Montgomery County the need for affordable housing is becoming more important as the county continues to grow.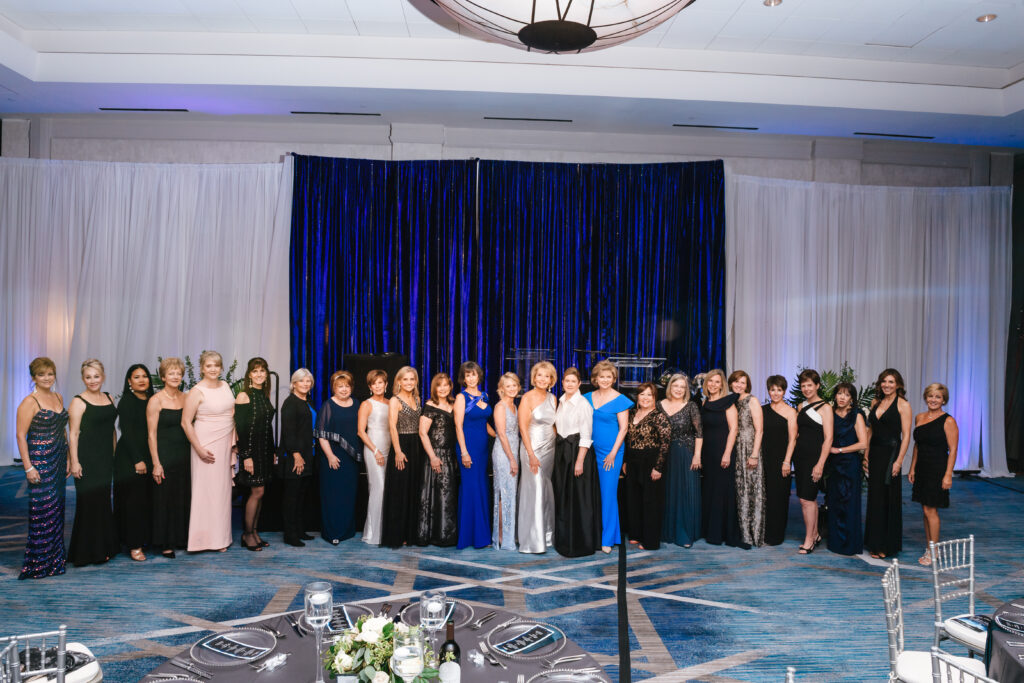 "After a two-year absence due the pandemic, we are overjoyed by the level of commitment and support to this year's 2022 Building Hope Gala. Our co-chairs, committee leadership, and sponsors and donors represent everything this amazing community is about, creating opportunities for hard-working families through affordable housing," said Vicki Johnson, Executive Director for Habitat for Humanity of Montgomery County, Texas.
This year's Building Hope Gala is presented by LGI Homes honors Lisa and Fred Koetting and the Red Hat crew. The Enchanted Evening will be a celebration of home, families, and the future of Habitat for Humanity Montgomery County with Co-Chairs Kelsey Casey and Shirelle Chimenti.
Presented by LGI Homes other sponsors for the Enchanted Evening Gala include Danette Chimenti, Dr. Jeffery Chimenti, Shirelle and Dr. Brian Chimenti and Family, Lisa and Fred Koetting, Schulte Building Systems, Sherwin Williams, Larry Abston, Laurie and Mark Lashier Mark Pharo, Allison and Michael Wortley, Chevron Phillips Chemical Company, Candi and Gerald Glenn, Huntsman, Cheryl and Robert Sanford, Smart Sand, Kathleen and Dave Stover, The Tipler Group, Deborah and Wayne Austin, Barbara and Stephen Crain, HEB, The Historic Hillhouse and Farm, Karen and Gary Lach Ally and Mike Seder, Signorelli Company/First American Homes, Bill and Susan Thacker, Bisaga/Krueger/Nicolson Families, Brownstone Group/Kathy Sexton/Keller Williams, Memorial Hermann, The Woodlands Medical Center, Reality ONE Group Iconic and Kristin Carter Group, Speed Pro Magnolia, Vogt Engineering, Debbie and Mac Winston, Gerhard and Diane Hill Charitable Foundation, Northside Imports, and Can Do Crew.
"My family and I strongly support the mission of this great organization and I can't wait to see the success that comes from this event that I am honored to co-chair with my friend Kelsey," said Shirelle Chimenti, Sponsor and Co-Chair of the Building Hope Gala. "I have seen firsthand what a home can do for a family and the change of trajectory that happens when a family moves from being renters to homeowners."
For over a decade Lisa and Fred Koetting have dedicated themselves to the mission and success of Habitat for Humanity in Montgomery County. Lisa was the Auction Chair for the inaugural Building Hope Gala in 2011, Co-Chair of the Building Hope Gala for three years, and actively served on the Gala Committee for another four years. Lisa's strong leadership and passionate advocacy has shined awareness on the growing need for affordable housing inspiring members of our community to volunteer and raise funds for Habitat's vision and mission in Montgomery County.
"As a local real estate professional, I watch the housing market closely and realized there is a dire need for affordable housing in Montgomery County," said Kelsey Casey. "I am a proud supporter of Habitat for Humanity of Montgomery County and thrilled to be co-chairing such a wonderful event with my close friend, Shirelle!"
The amazing Red Hat Crew is a group of loyal weekly construction volunteers who have tirelessly given of their time and talents over many years. These dedicated men and women work several days each week to prepare the construction site and assist in leading house build volunteers on the Saturday workdays. The Red Hat Crew has been instrumental in progressing and completing construction of almost twenty homes in recent years with the Covid-related restrictions on other volunteers. The diligent efforts of the Red Hat Crew made the dream of homeownership a reality for our partner families.
"This year we honor and say thank you to the Koettings and the Red Hat Crew who have been a blessing to enable us to deliver the Habitat mission to our local community especially after two years of a pandemic. For the past nine years, an amazing group of volunteers who embrace the vision and mission of Habitat come together to give of their time and resources to raise money to ensure that more families in Montgomery County have a place to call home. Please join us in assisting families to live safely in an affordable home."
This year the Building Hope Gala will have a plated dinner, live and silent auctions, a homeowner testimonial, and a concluding "Build A Home" paddles up event motivating attendees to raise funds for the construction costs of several future homes. Music entertainment will be provided by Password encouraging dancing through the end of the event.
Tickets are selling quickly. Individual tickets are $350 and a table of 10 sponsorship starts at $3,500 available at www.one.bidpal.net/buildinghopegala2022.
Every family deserves the opportunity to have a safe, affordable home for a better, healthier, and stable life. Habitat provides a safe neighborhood, community social gatherings, opportunities to give back, and diminishes the fear of escalated mortgages. Families are qualified based on need, willingness to partner with Habitat, and their ability to repay a mortgage in an affordable payment plan. Habit for Humanity finances the home in a 20-year interest-free mortgage.
"The servant leadership demonstrated by The Koettings, and the Red Hat Crew are well deserving of being the 2022 Building Hope Gala Honorees as having demonstrated their longstanding servant leadership in giving back to the community in such a meaningful way. They inspire the best in all of us and make our community stronger," said the 2019 Building Hope Gala Community Honoree, Larry Abston.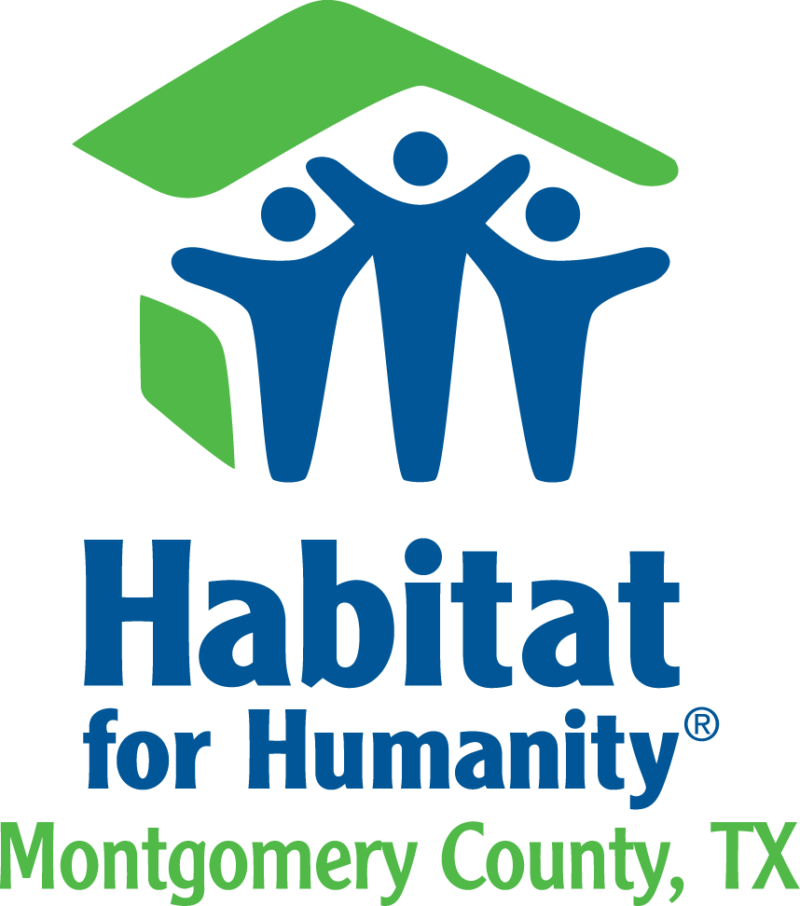 Since 1989, Habitat for Humanity of Montgomery County, TX has worked with volunteers and donors to improve the lives of families and individuals through affordable homeownership. With a hammer in hand, Habitat MCTX volunteers are building homes, communities, hope, and shaping futures. You can help us build foundations for life by volunteering your time or your resources to Habitat MCTX at www.habitatmctx.volunteerhub.com or email Nicole Davis at nicole@habitatmctx.org.
Learn more about Habitat for Humanity of Montgomery County, the application process to become a homeowner and many other programs including the Women Build, Home Preservation and Repair, Veteran Build and upcoming events by visiting the website at www.habitatmctx.org or the Facebook page at www.facebook.com/HabitatMCTX.