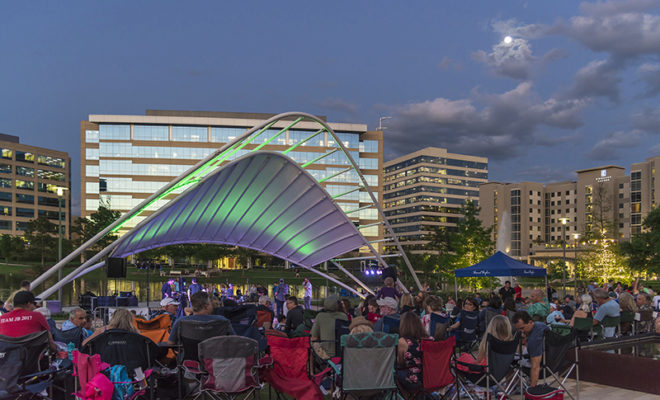 entertainment
Enjoy "Rock the Row" Free Outdoor Concert Series Thursday Evenings this Fall at Hughes Landing
By |
THE WOODLANDS, TX – A variety of live music will fill the fall air on Thursday evenings at Hughes Landing in The Woodlands as Rock the Row, the popular and free outdoor concert series, returns October 13 through November 10. The Woodlands Township is the host of Rock the Row fall series.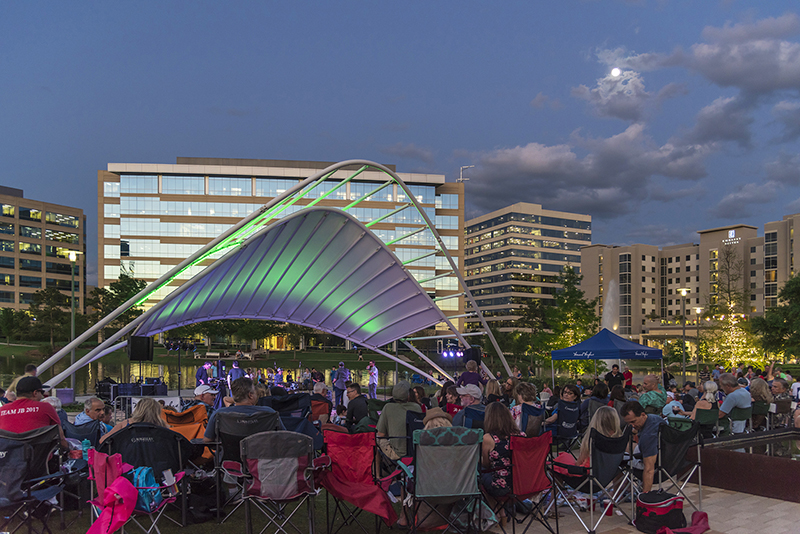 Sponsored by The Howard Hughes Corporation and hosted by The Woodlands Township, the fall series of Rock the Row will feature a variety of genres from pop and rock to soul and country on Thursday evenings from 7-9 PM at Hughes Landing® Band Shell, located behind Restaurant Row. Happy hours and specials by neighboring restaurants will be offered as well.
The fall series lineup of live music concerts by local and regional bands playing a variety of favorites includes:
October 13: Amado J. Garcia Band (Variety)
October 20: Shekere (Latin/Variety)
October 27: Mike Donnell (Texas Country)
November 3: Andre Thierry and his Accordion Soul Music (Accordion Soul)
November 10: Party On (Variety)
"The fall evening air will bring a welcome reprieve from the summer heat, and there's no place better than Hughes Landing to enjoy an outdoor concert with friends and family," said Kim Phillips, Vice President of Marketing for The Howard Hughes Corporation. "There's something for everyone to enjoy with the variety of bands and the walkable setting of Hughes Landing along with the beautiful views of Lake Woodlands."
Don't forget to bring blankets, picnic baskets, coolers, and lawn chairs (glass is not permitted). The Hughes Landing Band Shell is located at 1519 Hughes Landing Boulevard, The Woodlands, TX. All entertainment is weather dependent and subject to change.
For more information, visit www.TheWoodlands.com and click on Events.