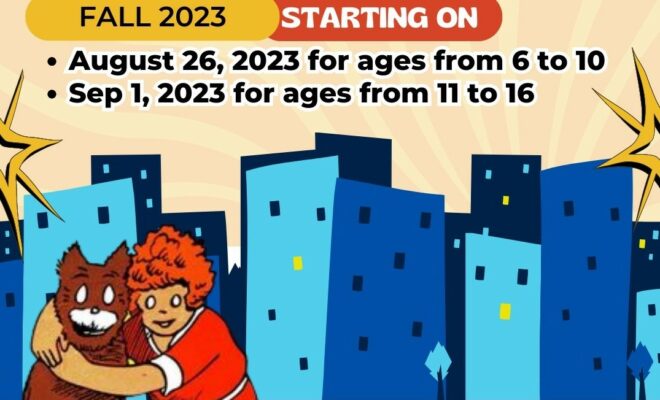 Teora Music School's Musical Theatre Program
By |
[August 26 & September 1, 2023] Sign up today for Teora Music School's Fall Musical Theatre Program that starts on August 26 and September 1! For ages 6 – 16, no audition is required. Enroll today at https://bit.ly/TeoraMusicalTheatre
Teora Music School offers two classes for their Fall Musical Theatre Program:
Ages 11-16: From Friday Sep 1, 2023 to Friday Dec 8, 2023. FINAL PRESENTATION Sat Dec 9, 2023. (No lesson/rehearsal on Friday Nov 24, 2023)
Ages 6-10: From Saturday August 26, 2023 to Saturday Dec 2, 2023. FINAL PRESENTATION Sunday Dec 9, 2023. (No lesson/rehearsal on Saturday Nov 25, 2023)
Days and Hours:
Fridays from 5:00 p.m. to 7:00 p.m. (Ages 11-16)
Saturdays from 1:00 p.m. to 3:00 p.m. (Ages 6-10)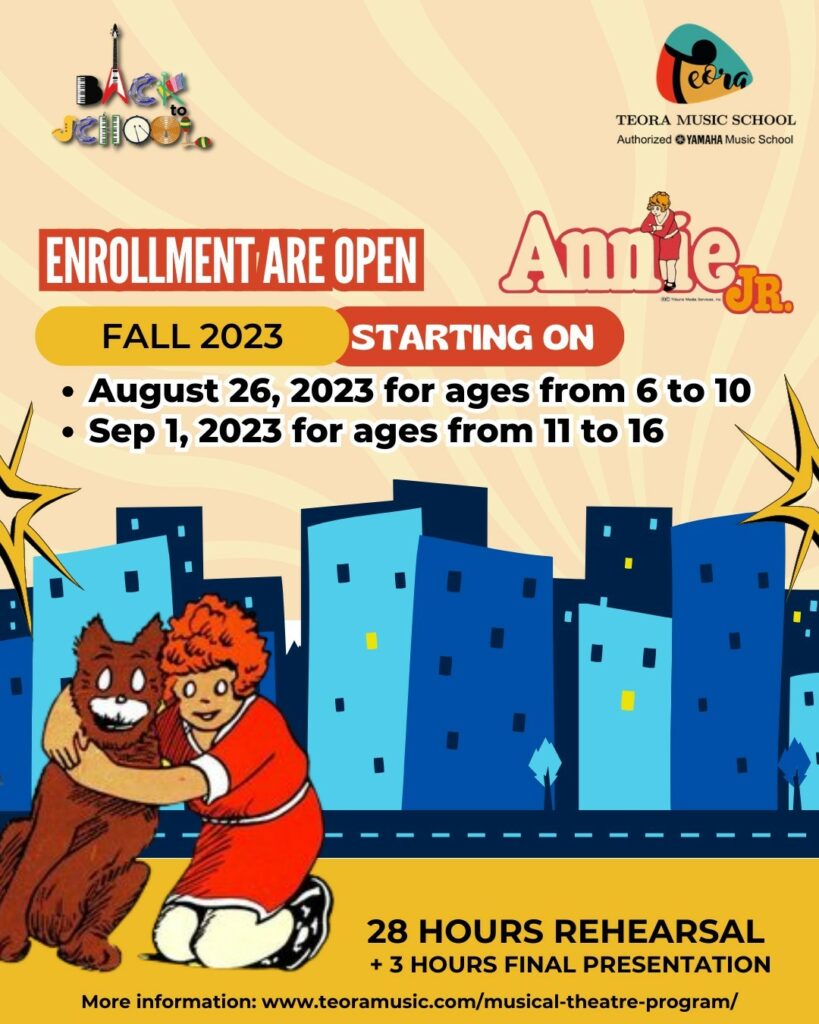 Students will be guided to work on Musical Theatre performance which will include, solo, duet, ensemble singing, acting, dancing and character development, that points them to their highest potential. Students will gain a sense of confidence, which will allow them to shine.
This 28 hours program is designed for individuals with varied levels of singing and movement ability, who want to elevate their existing skills to a high level while cultivating relationships with like minded artist.
This Fall 2023, Teora's Musical Theatre Program will be working on the musical ANNIE JR.*
With equal measures of pluck and positivity, little orphan Annie charms everyone's hearts despite a next-to-nothing start in 1930s New York City. Annie is determined to find the parents who abandoned her years ago on the doorstep of an orphanage run by the cruel Miss Hannigan. Annie eventually foils Miss Hannigan's evil machinations, finding a new home and family in billionaire Oliver Warbucks, his personal secretary, Grace Farrell, and a lovable mutt named Sandy.
*Teora Music School uses the original Disney and MTI material license.
Enroll today at https://bit.ly/TeoraMusicalTheatre