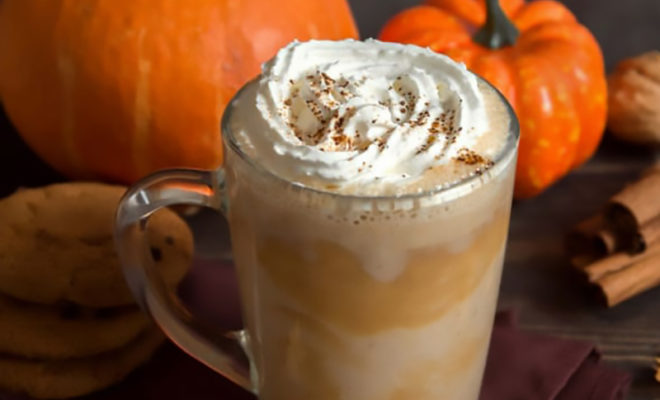 Food & Drink
Fall Flavors Now Available in The Woodlands Area
By |
Fall is here and the seasonal flavor staples are back! From the popular pumpkin spice latte, soothing teas, cinnamon and apple spices, to good old fashioned comfort food, the following restaurants will get you ready for the cool weather with these warm fall favorites.
The Hub – The Hub is ready for fall with a wide variety of pumpkin items for breakfast, lunch, and dessert. For breakfast, The Hub now offers pumpkin pancakes. For lunch, the restaurant has homemade pumpkin soup. Anytime favorites include pumpkin spice latte, caramel apple cider, and pumpkin pie. The Hub is known for its coffee, light food selection, and casual atmosphere for breakfast, lunch, and dinner.
Momentum Coffee – To celebrate fall, Momentum Coffee is offering an extensive latte selection, including pumpkin spice, autumn spice, and maple cardamom. For those looking to avoid dairy, these drinks can be crafted with milk alternatives. In addition, Momentum Coffee now carries Oktoberfest blend coffee. The cafe serves multi-roaster specialty coffees from around the world, tea, frappes, matcha, fruit smoothies and light food options. It boasts patio seating and a drive-thru, and is even dog friendly.
Forest Cafe & Bakery – At Forest Cafe & Bakery, breakfast is served all day and so are the pumpkin cupcakes and pumpkin spice muffins! The bakery also serves bourbon pecan pies for a fall flavor alternative to pumpkin. Forest Cafe & Bakery is locally owned and family run, where you can find the owners baking and checking on customers. In addition to baked goods, Forest Cafe & Bakery offers homemade soups, sandwiches, gourmet coffees and frappes.
Caffe di Fiore – Salads are not just for the spring and summer! For a break from heavy meals, Caffe di Fiore offers a tenderloin steak salad that includes a nod to fall with pumpkin seeds. It also has avocado, tomatoes, goat cheese and balsamic vinaigrette dressing. Warm up with the grilled chicken panini and their selection of teas and coffees.
Advertisement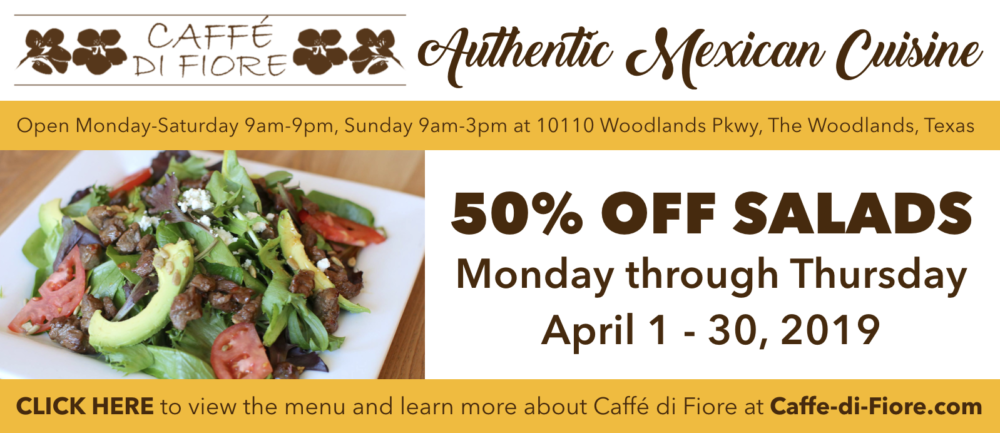 Snowflake Donuts – Known for its warm boudin egg rolls, the donut shop is now baking pumpkin spice donuts in glazed, cinnamon sugar, or topped with cream cheese icing just for fall. The donut shop even bakes maple bacon donuts, another crave-worthy fall flavor combination. Snowflake Donuts is a locally owned and operated donut shop. Their donuts are handcrafted, cut, and fried in-house daily.
CoCo Crepes – For a taste of s'mores cooked over a fire outdoors, try a s'mores crepe from CoCo Crepes. The casual counter-service cafe also serves a variety of specialty teas, coffee drinks, smoothies, house-made gelato & sorbet, and salads.
Fielding's Local Kitchen & Bar – Fielding's Local Kitchen & Bar serves craft beers, and the latest addition to its beer selection is an Oktoberfest marzen. Fielding's serves lunch and dinner 7 days a week and brunch on weekends. The food menu includes steaks, handmade pasta, charcuterie, pizza, craft beers, wines and artisan cocktails.
Fielding's Wood Grill – The Fielding's location on Research Forest Drive added an apple streusel shake to its menu of shakes just in time for fall. Pair your shake with one of its burgers or American fare.
Herb & Beet – Warm comfort food hits the spot when there is a chill in the air.  Herb & Beet is ready with its tomato bisque or butternut squash soup. Not in the mood for soup? The restaurant also has warm brisket Frito pie to satisfy those wishing for a meaty dish when the weather is chilly.
Crave Cupcakes – Crave Cupcakes has fall-flavored cupcakes covered with its seasonal offering of pumpkin cupcakes and caramel apple cupcakes.
Field and Bean – This local coffee shop is ready for fall with its pumpkin spice latte, harvest spice latte, and salted caramel mocha. These can be prepared sugar free, hot, iced, or blended. Field and Bean offers online ordering to have that warm coffee ready upon arrival. When the weather gets too cold, get it to-go with Field and Bean's drive-thru. The coffee shop's fall touches even extend to the to-go coffee cup covers, in fall-themed designs that are suitable for consumption while keeping your coffee from spilling on the go.
Dosey Doe – Come for the pumpkin spice espresso or peppermint mocha, stay for the grilled cheese and soup at the Alden Bridge location. Dosey Doe's small and cozy restaurant is perfect for an old fashioned, diner-style meal to warm up the soul.
Katz's Deli – For a little something different, Katz's New York style cuisine is sure to hit the spot. Best of all, it's open 24 hours, so those cravings can be satisfied at any time. Katz's homemade chili or noodle kugel (a slice of sweet baked noodle pudding with raisin and a hint of vanilla) are just right for staying toasty. Katz's also has its own coffee and a selection of warm teas to choose from.
Sweet Revenge Bakery – There's a sweet treat for everyone at Sweet Revenge Bakery! The bakery bakes a pumpkin pecan bar but doesn't stop there. For a taste of s'mores, Sweet Revenge has s'mores bars, s'mores cookie dough and s'mores pudding cake. The bakery's "Around the Campfire" cupcake is a chocolate-based cake with graham cracker topping and marshmallow icing.
Third Gen Coffee – At the front of The Woodlands, Third Gen Coffee has coffee lovers ready for fall with its pumpkin muffins. The muffins are a perfect pairing with one of Third Gen's coffees grown by the local owners from their farm in Honduras, or their selection of coffees purchased from a local coffee importer.
The Kitchen – The Kitchen, formerly Hubbell & Hudson, has added pecan pie pancakes to its fall menu. The pancakes, part of the breakfast and brunch menu, have pecan pie filling, applewood smoked bacon, cream cheese icing, toasted pecans, whipped syrup, and powdered sugar.