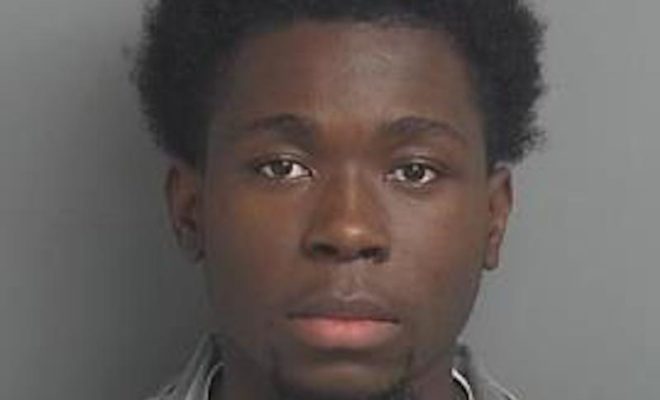 News
Father receives 35 years prison for Daughter's Murder
By |
Conroe, Texas – On March 28, 2019, in the 221st District Court (Judge Lisa Michalk presiding) of Montgomery County, Texas, Tyrese Dewan Hightower (20 years of age) pled guilty to Murder arising from the death of his biological daughter, T. H. Pursuant to the plea agreement, Hightower was sentenced to 35 years in prison. Due to the type of offense, Hightower will have to serve at least half of his sentence before he is eligible for parole.
On July 23, 2018, T.H. was life flighted to Texas Children's Hospital in The Woodlands from Nacogdoches, Texas. T.H. died later that same date at Texas Children's due to suffering from blunt force trauma. T.H. was just 12 weeks old at the time of her death. After a thorough investigation, Hightower was charged with Felony Murder by intentionally or knowingly committing a felony, namely: Injury to a Child, and in the course of, and in furtherance of the commission of the felony, the Defendant did commit an act clearly dangerous to human life, namely: striking T.H. with Defendant's hands or with or against a hard object or surface thereby causing the death of T.H.
Detectives Jason Hammons and Teri Ross with the Montgomery County Sherriff's Office responded to the scene and investigated the offense with the assistance of the Montgomery County District Attorney's Office. Chief Prosecutor Darla Faulkner prosecuted the case.
Darla Faulkner: "It is heartbreaking that this beautiful baby's life was taken so suddenly and senselessly at the hands of her own father. In her short life she brought so much joy to so many people. I appreciate the hard work by the Montgomery County Sheriff's Office, which insured that T.H. received justice in this case. I am humbled and thankful for the strength and grace shown by the victim's family throughout this process."
Source: J. Tyler Dunman, Assistant District Attorney. Chief, Special Crimes Bureau, Montgomery County District Attorney's Office