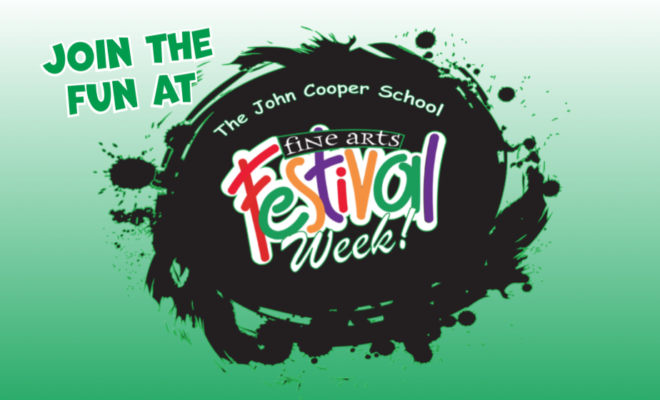 Art & Culture
Fauré Requiem Performance to kick off Fine Arts Festival Week
By |
THE WOODLANDS – The John Cooper School vocal and orchestra students will be joined in concert by students from Incarnate Word Academy, St. Thomas High School, First Colony Homeschool Ensembles and an orchestra of professional musicians for a very special performance of the Fauré Requíem, on Sunday, April 15 at 5 p.m. in the Glenn Performing Arts Center. Admission is free of charge.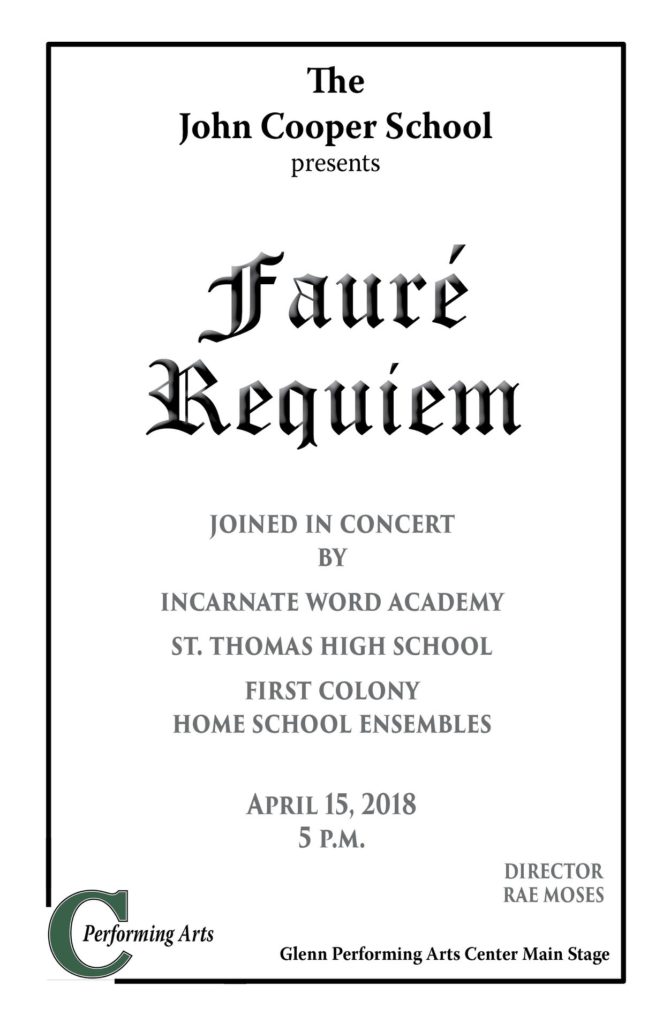 "This is an opportunity for the choir to perform the Requiem, which is longer than a typical concert allows," said Cooper Choir Director Rae Moses. Accompanied by a 20-piece orchestra made up of professional musicians as well as Cooper students and faculty, the setting of the Requiem by Gabriel Fauré is a 35-minute multi-movement work. It is not a complete liturgical Requiem, but rather a personal selection of texts, emphasizing the idea of rest and peace.
"We are so pleased to have student vocalists from other schools, many whom we have become acquainted with through various Honor Choir performances, to join us for this special presentation of this major work," Moses said.
The concert will kick off Cooper's annual Fine Arts Festival Week, a celebration of the visual and performing arts, that will be held on campus on April 15 – April 22, 2018.
The fine arts celebration is held each spring to showcase the work of visual and performing arts students from pre-k students to advanced level senior artists and performers. Formerly a day-long festival, the Fine Arts Festival Week features opportunities for all ages to experience the talents of our visual and performing arts students.
The week-long tribute to arts on The John Cooper School campus allows parents, students, and members of the community to enjoy a variety of exhibitions, performances, and activities, including pop-up museums, faculty talks, classroom events, games, and featured displays of student artwork from all grade levels. There are also performances by Middle and Upper School drama, band, dance, and choir students as well as a performance by the Lower School Junior Choir.
Learn more at https://www.johncooper.org/page/arts/fine-arts-festival-week.