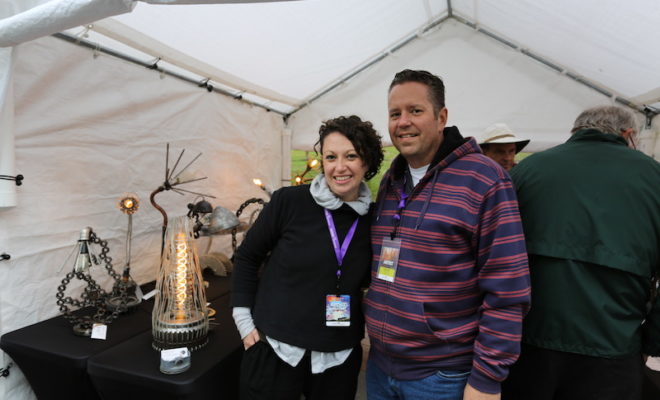 Art & Culture
The Woodlands Waterway Arts Festival
By |
The 2018 Woodlands Waterway Arts Festival was held on Saturday, April 7 and Sunday, April 8 in The Woodlands. The festival featured over 200 extraordinary artists, live music and entertainment, food and drinks, and fun activities. The juried fine art show, presented by The Woodlands Arts Council, took place along the scenic banks of The Waterway and in Town Green Park in Town Center.
Watch highlights from our visit to the festival:

View photos and videos from the Art Dash Party and VIP Preview before the festival.
The festival also highlighted Featured Artist Erin Hanson, The Art of Food, Artopoly, Local Art Leagues, Performing Arts, Cultural Acts, Vendors, Charity Partners and much more.
View photos from The Woodlands Waterway Arts Festival on the Hello Woodlands Facebook page!
The annual event raises funds for The Woodlands Arts Council, a 501 (c) (3) organization whose mission is to provide cultural and educational enrichment opportunities that encourage, support, and promote the performing and visual arts for residents of Montgomery County and the neighboring region. Not only does the organization put on the festival, but also establishes and supports meaningful programs all year long in the performing and visual arts to create a strong and vital arts presence locally.
Learn more about the festival, The Woodlands Arts Council, and ways to get involved at https://bit.ly/WWAF2018