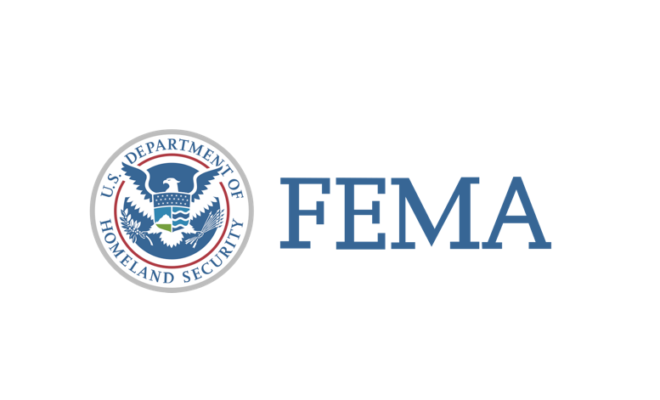 Hurricane Harvey
FEMA Teams working to help, Centers Open in Montgomery County
By |
As of Sunday September 10, 2017, all Montgomery County shelters are closed.
FEMA Disaster Survivor Assistance Teams continue to visit subdivisions to begin assisting people and assessing the damage. Be safe and ask for identification; their badges will have a chip. If their badge does not have a chip, report the incident to law enforcement.
FEMA Disaster Recovery Center (DRC) has opened over the weekend they helped 50 families. If you have any questions or need help with applying for FEMA go to the DRC. There are FEMA liaisons there to help you understand the process.
Location and Hours:
West Montgomery County Development Center
31355 Friendship Drive
Magnolia, TX 77355
Monday-Saturday 7:00 am – 7:00 pm
If you received damage to your home or property, and have not done so already, register with FEMA at www.disasterassistance.gov or call 1-800-621-3362.
Debris pick up is still on-going, Montgomery County Office of Homeland Security and Emergency Management asks that if you have debris due to Hurricane Harvey to register under debris & damage report on www.mctxoem.org. If you do not have internet access and need assistance filling out the debris & damage report call 936-523-3916.
Free Tetanus Shots
Make sure you and your family's shots are up-to-date. Montgomery County Public Health District is offering FREE tetanus shots for those affected by the disaster. Walk-ins are welcomed, Appointments are preferred. For appointments call 936-523-5020.
Address: 1300 South Loop 336 West, Conroe 77304
Due to the outpouring of generosity they have stopped accepting any donations at the Falcon Steel location. You can continue to donate to the local hubs.
If you need supplies to help your family recover, visit your community based distribution center, contact them for hours of operation.
North, Central, West Montgomery County:
Crisis Assistance Center
1022 McCall Ave.
Conroe, TX 77301,
936-539-1096,
Cac-mctx.org
The Friends of Conroe
1712 N. Frazier Suite 118
Conroe 77301
(936) 539-6009
friendsofconroe.com
Conroe First Assembly of God
3993 I 45 N
Conroe, TX 77304
936-756-3445
East Montgomery County:
Mission Northeast
22098 Loop 494
New Caney, TX 77357
281-354-1200
Missionne.org
South Montgomery County:
Interfaith of the Woodlands
4242 Interfaith Way
The Woodlands, TX 77381
281-367-1230
Woodlandsinterfaith.org
Monetary donations can be accepted at any of the locations above. Monetary donations can also be made at:
The Montgomery County Community Foundation – MC Long term Disaster Recovery Fund https://www.mccfoundation.org/
If calling to make your donation, please make sure to mention the Long term Disaster Recovery Fund (281) 363-8158.
To donate online via PayPal, click here.
United Way- 1600 Lake Front Circle Ste. 248, The Woodlands, TX 77380
Phone: 281-292-4155
If you would like to support food distribution efforts in the county, please contact Montgomery County Food Bank, 1 Food for Life Way, Conroe TX 77385, (936) 539-6686, mcfoodbank.org
If you would like to support a local assistance agency, you can contact them directly or donate online via their website.
Ongoing donation supplies needed:
– New under garments and socks for Men, Women, and Children (All Sizes)
– New Bedding, Pillows, towels
– Cash and gift cards
**No used bedding, linens or clothing will be accepted.
Learn more at mctxoem.org
Source: Montgomery County Office of Homeland Security and Emergency Management