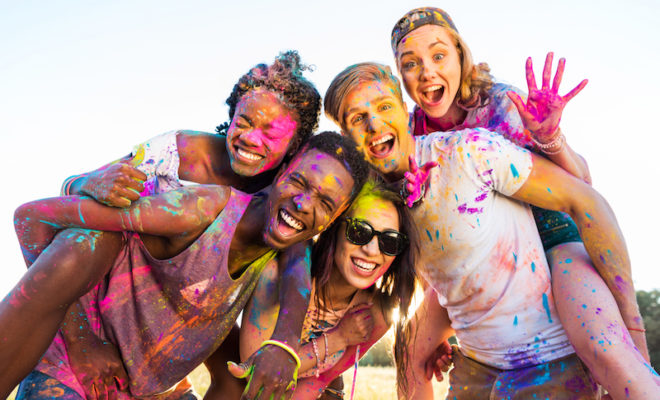 Events
Woodforest Explodes with Festival of Color August 11
By |
Montgomery, Texas – All the colors of the rainbow will be available to kids and adults during an End of Summer Color Festival 11 a.m. to 2 p.m. Saturday, August 11, at Woodforest's Jackson Park, 2615 Woodforest Parkway North.
The free-family event invites the public to create and play with color, accompanied by tunes spun by a DJ and a chance to win prizes.
"We want everyone to wear white shirts — knowing that they won't stay that way for long," said Tori Whelan, director of fun for Woodforest. "We've planned a variety of activities to splash everyone with color. It's a great way to have fun and enjoy the few days left before the school bell rings."
Among the many ways color will be added to the day will be art activities, paint-filled water balloons, colored powder and more. In addition, event-goers will have an opportunity to learn how to tie-dye T-shirts.
The event is one of many planned by Whelan throughout the year. While many events are open to the public, others are for residents only. Among them are ice cream socials, clubs, children's camps and field trips. Other amenities Woodforest residents enjoy include Forest Island, a 16-acre tennis and aquatics center complete with two tennis courts, a basketball court and a pool complex. A new fitness pool caters to those who enjoy individual and group exercise, with five lanes and an area for water aerobics.
For more information about Woodforest, visit www.woodforesttx.com