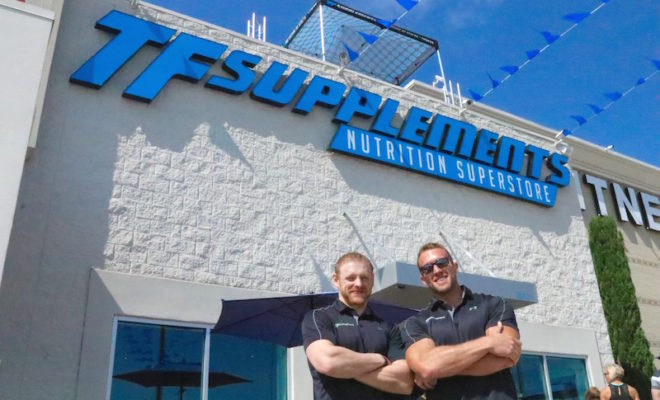 Events
First Annual FIT FEST Brings Fitness Community Together
By |
Top athletes, fitness professionals, nutrition companies, food trucks and the community came out on a beautiful Saturday for the first annual FIT FEST and Food Truck Block Party. The free event with activities for the entire family was held on March 25, 2017 from 10 a.m. to 6 p.m. at TF Supplements Spring Nutrition Superstore.
Jenny Kelley from Hello Woodlands was live on scene during the event:

Attendees got to meet fitness expert, model, and writer Jen Jewell and 1st Phorm athlete and NYPD officer Michael "Nodonutshere" Counihan. The party also featured music with a DJ on top of the TF Supplements Spring Nutrition Superstore, free craft beers all day, food trucks, The Woodlands Car Club Car Show, a Fireman Challenge, Festival Games, American Gladiator JOUST Challenge, new product samples, giveaways, prizes, and much more.
Take a tour of FIT FEST with Hello Woodlands from our Instagram page:
View more photos and videos from FIT FEST at the Hello Woodlands Facebook page!

Learn more about the event and TF Supplements Spring Nutrition Superstore by visiting their Facebook page at https://www.facebook.com/tfsupplementsspring/