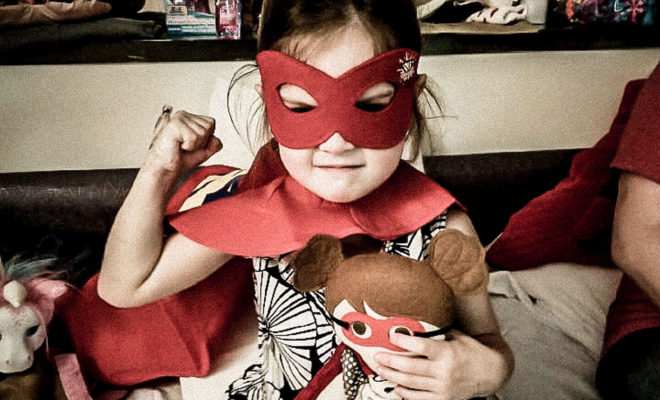 Calendar
Four-Year-Old Heart Warrior honored at Heart Ball
By |
The American Heart Association (AHA) will be honoring heart warriors from across Montgomery County during the 22nd annual Montgomery County Heart Ball, themed "Honor Thy Heart: Unbowed, Unbent, Unbroken," this Saturday, February 18th at the Woodlands Waterway Marriott.
One heart warrior to be featured is four-year-old Teagan McMahon.
"Teagan was born with a heart murmur that doctors said didn't sound abnormal. We thought that there was nothing more to it, and that we didn't really need to worry about it," said mom, Keridon McMahon. "But when Teagan was three, we were at the nurse practitioner for an ear infection, when the she noticed that Teagan's heart didn't sound right."
That's when Teagan's heart journey began. A week later, Teagan's parents were told that she had a congenital heart defect that needed to get looked at.
"When we went to see a cardiologist, they recommended we get her heart tested further, and that's when we discovered that the hole in her heart was causing more problems, and that she would need to get open heart surgery," said Keridon. "We were devastated."
At four year's old, Teagan underwent open heart surgery to fix the hole in her heart. The McMahon family will share Teagan's miraculous story at the Heart Ball, and hope that her story will inspire other heart families to get involved with the American Heart Association.
"We are so thankful for the American Heart Association for funding the research to help doctors and researchers find new innovations, and cures for Congenital Heart Defects," said Keridon. "Without their lifesaving work, Teagan probably wouldn't be a live today."
Over 1.3 million Americans alive today have some form of congenital heart defect, according to the American Heart Association. In the United States, about 40,000 children are born with a heart defect each year. At least eight of every 1,000 infants born each year have a heart defect.
Due to the AHA's lifesaving efforts, 83,000 babies in the Greater Houston area will receive a mandatory Pulse Oximetry Screening to check the oxygen levels for congenital heart defects, which could potentially save their lives.
The Montgomery County Heart Ball, chaired by Tammy and Danny Schroder, hopes to raise $1.2 million for the AHA's lifesaving efforts. The elegant occasion gathers over 600 business and community leaders to help raise funds to support the mission, encourage heart-healthy habits and celebrate the commitment to fight heart disease and stroke.
Tickets and Tables are still available for the Heart Ball. To grab a seat, visit www.montgomerycountyheartball.ahaevents.org. To learn more, contact Stephanie.phillips@heart.org.