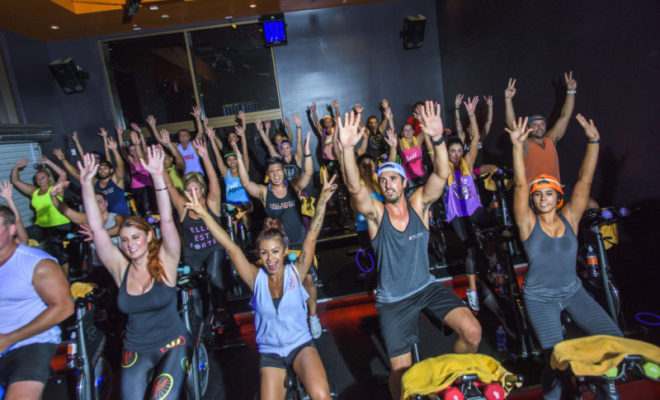 Business
Full Psycle Opening First Texas Location in Market Street
By |
Full Psycle, a rhythm-based indoor  cycling experience, will be opening its doors at Market Street – The Woodlands in summer, 2017 near H-E-B. Full Psycle chose Market Street to debut their first Texas location.
The Full Psycle experience incorporates an exhilarating 45-minute full-body cycling workout from start to finish, where riders can expect to burn between 550-900 calories. Riders navigate hills, flats and intervals while moving to the beat of the music with weights.
Co-founders PK Harmeling and Shelly Scott created Full Psycle's proprietary workout to incorporate three distinct components – live performance tracking, choreography/rhythm riding, and resistance training designed to tone abs, triceps, shoulders, biceps and back.
Classes offer different modes that allow fellow riders to race one another, beat personal records, and follow along to the beat and watch live music and festival videos. Results are emailed instantly following the ride and performance is tracked in your online account, allowing riders to experience progress and set goals.
In addition to the cycling studio with 40 bikes, Full Psycle will feature workout apparel shop, locker rooms with key-coded lockers; men's and women's showers fully stocked with shampoo, conditioner, body wash and lotion by Intelligent Nutrients and a chilled filtered water bottle filling station. Full Psycle rides are $22 each, and discounted monthly and yearly packages are available.
For additional information, visit https://www.fullpsycle.com.