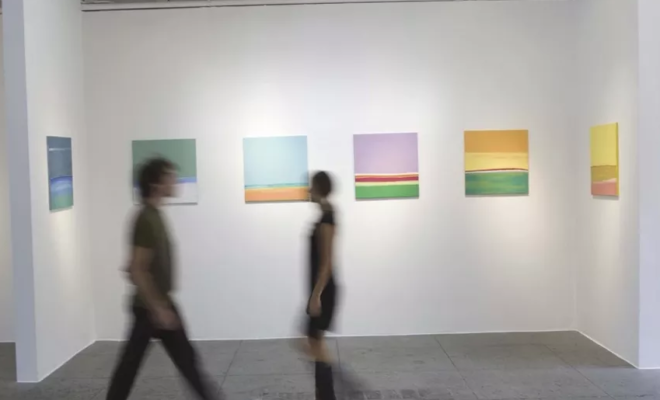 Art & Culture
Glade Arts Foundation brings Fine Arts Center to The Woodlands
By |
Glade Arts Foundation, a 501(c)(3) nonprofit organization (pending) has announced the opening of the first fine arts center in The Woodlands, Texas.
The launch event, set to take place in November 2017 at 2000 Woodlands Parkway, will introduce a cultural platform presenting collections ranging from Pablo Picasso to today's most acclaimed artists.
Glade Arts Foundation will unveil the museum exhibition spaces and educational and cultural community programs in the landmark building that housed the former Woodlands Information Center. The center's backyard park by the pond will serve as a platform for public art installations and various large-scale, site-specific commissions.
The museum space will host thematic exhibitions of established and emerging artists, including a permanent curated collection of world-renowned artist David Adickes. Exhibitions will include fine art paintings, sculpture, photography, installations, performance and multimedia, and a special section highlighting visionary design and fashion.
As part of its contribution to Montgomery County's cultural and historical legacy, Glade Arts Foundation will distinguish itself through educational programs for students of all ages and abilities, fine art scholarships and grants, dedicated exhibit halls for local and international artists, as well as through public engagement and support of art events and publications.
Glade Arts Foundation will serve as a cluster of international art, cultural education and all-around innovation, continuing the rich activity of one of its most visible founders, gallerist and collector Dragos Tapu, who successfully established Glade Gallery, the first contemporary fine art gallery in The Woodlands in 2015.
For more information, visit gladeartsfoundation.org
Source: Glade Arts Foundation