Art & Culture
Glade Arts Foundation Announces "The Enchanted Forest" Interactive Theater Production
By |
THE WOODLANDS, TX – Glade Arts Foundation, a 501(c)(3) nonprofit organization located at 2000 Woodlands Parkway, has announced the Holiday Season Interactive Theatrical Performance – The Enchanted Forest with shows starting on November 29th, 2018 through January 6th, 2019.
The Enchanted Forest is a multi-sensory light, dance, and theater installation that invites audiences to experience a magical winter forest in and around the Glade Arts Foundation building on Woodlands Parkway. Inspired by the book The Fox and The Star by Coralie Bickford-Smith, it tells a story of timeless friendship and the magic of nature. Audiences will move through the indoor-outdoor installation as they encounter an enchanting, interactive world of lights, acrobatics, and dance.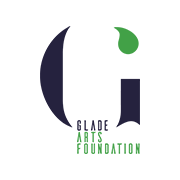 The experience is family-friendly and welcomes audiences of all ages. It is wheelchair accessible and there will be some sensory-friendly performances complete with extra helpers on hand.
The experience will attract over 4,500 spectators and is partly supported by the Howard Hughes Corporation and The Woodlands Township.
The production team includes:
Jodie Brooke – With a MA in Theatre Making from the University of Leeds, UK, Jodie's Artistic Director credits span over UK, The Netherlands, Portugal, France (Festival de Cannes), UAE to Houston, TX.
Ross Brighten – With a BA in Drama and Theatre Studies from Middlesex University, Ivy House, London, UK, Ross's show and design credits extend from stages of the Royal Opera House, Chelsea Theatre, Stratford Circus London to Lone Star College Montgomery, Houston TX.
J. Mitchell Cronin – Lighting Designer with BFA from Sam Houston State University, Mitchell's theater and dance design experiences cover a vast variety of productions such as Small Ball, Curse of the Starving Class, The Jazz Age, and many more.
Macy Lyne – a Freelance Costume Designer/Stylist. Her designs include productions such as Strega Nona, From My Mother's Mother, Courtside (Houston Grand Opera); Immediate Family, From My Hometown, Knock Me A Kiss, Cinderella, King Hedley II (The Ensemble Theatre); Hamlet, Ubu Roi (Classical Theatre Company); Shadowlands, Wait Until Dark (Texas Repertory Theatre Company); The Fantasticks (Okoboji Summer Theatre); Two by Two, Dames at Sea (Utah Musical Theatre); Picasso at the Lapin Agile, Comedy of Errors (Utah State University.) Macy received her undergraduate degree in Apparel Design and Merchandising and a Master of Fine Arts in Theatre Design from Utah State University.
Alyssa Martin – Combining a passion for movement and a solid understanding of body mechanics, Alyssa currently coaches varied Circus Arts to all ages and levels, with base studios in Houston, Texas (Republic Yoga), the Woodlands, Texas (InStep Dance and Performing Arts Center), and Austin, Texas (Indra's Awarehouse), also traveling internationally to lead workshops and guest classes. Workshops/classes include: Aerial Silks, Hand-balancing, Contortion, Partner Acrobatics, Trapeze, and varied experimental aerial dance.
Glade Arts Foundation is a 501(c)(3) non-profit organization located in The Woodlands, Texas.  The Foundation provides unique and accessible fine arts experiences through programs focused on art education, scholarships, and community-based public art projects, all managed from its curated, museum-like exhibit center.  Individuals and corporations form the essential base of support that sustains the Glade Arts Foundation.  Maintaining and growing that level of community support while providing world-class fine arts exhibits, programs, and facilities to The Woodlands and surrounding areas is the core mission of the Glade Arts Foundation. For more information please visit www.gladeartsfoundation.org.
For Enchanted Forest sponsorship opportunities please visit https://gladeartsfoundation.salsalabs.org/enchantedforestsponsorship.