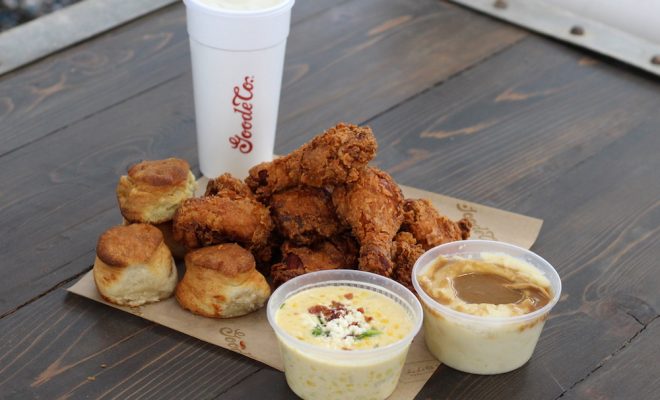 Photo by Allison Moorman
Food & Drink
Goode Company's Goode Bird pop-up is heading to The Woodlands this August
By |
In July, Houston Chef/Restaurateur Levi Goode welcomed a new chick to the Goode Company restaurant family: Goode Bird, a to-go only concept, serving true Southern fried chicken and other eats.  The concept has been so well-received, that he is bringing the concept to The Woodlands via two days of "pop-ups" on Saturday and Sunday, August 22 & 23, 2020.
Since starting in mid-July and operating out of the Armadillo Palace kitchen, the fried chicken has been flying out the door, so to speak, selling out almost daily. Goode felt the concept might be a hit with Goode customers in The Woodlands, and is testing the idea with two pop-up dates at the Goode Co. BBQ located at 8865 Six Pines Drive (77380), which is still temporarily closed. The pop-ups will be held noon to 8 pm, and orders must be placed in advance (no walk-ups).
"I have a serious love for fried chicken and cooking it at home for meals around the table," says Levi Goode, chef/owner of Goode Company Restaurants. "For years I've been wanting to open a 'chicken joint' where I could really let my Southern roots shine, and I decided that if there was ever a time when people needed a bit of comfort, it's definitely now. We are so happy with the response from our diners 'inside the loop,' and are excited to see how our Woodlands-area diners like Goode Bird."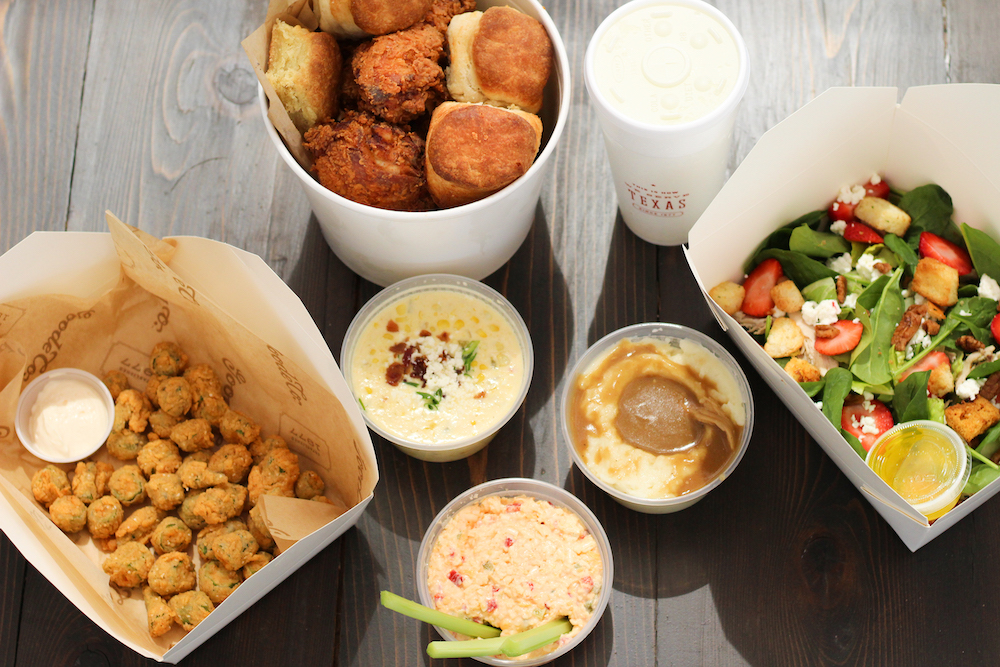 From fresh buttered biscuits and deviled eggs to golden fried okra, slow-cooked greens and righteous Southern fried chicken, every Goode Bird plate is down-home perfection.
As the name implies, chicken is at the heart of the Goode Bird menu. Goode uses only fresh, hormone- and antibiotic-free, all-natural chicken from the Texas Hill Country which is bathed in a thyme brine, seasoned buttermilk and Texas honey, dusted with flour and deep-fried to golden, crunchy perfection. Diners can get a half or whole bird. The hand-breaded chicken tenders are prepared with the same care.
Starters include Butter Biscuits with sea salt honey butter; Blue Ribbon Deviled Eggs; and Green Chile Pimento Cheese. Diners can pick as many sides as they'd like, and they will surely like them all: Collard Greens, Pimento Mac & Cheese, Jalapeno Creamed Corn, Buttery Mashed Potatoes, Cajun Dirty Rice and Red Beans & Rice.
There are also made-from-scratch, baked-fresh Desserts, including Goode Company's famous Brazos Bottom Pecan Pie and Chocolate Cream Pie, Warm Chocolate Chip Cookies and Crispy Peanut Butter Chocolate Bars.
All this good(e)ness is also available in Family Packs to serve 4 and in bulk to feed bigger crowds.
No Goode meal is complete without a menu of bubbles, beer and cocktails. Making its Woodlands debut at the Goode Bird pop-ups is Goode's Yonderlust mobile bar, an Airstream-turned-bar that brings signature cocktails, ice cold beer and wine to private events.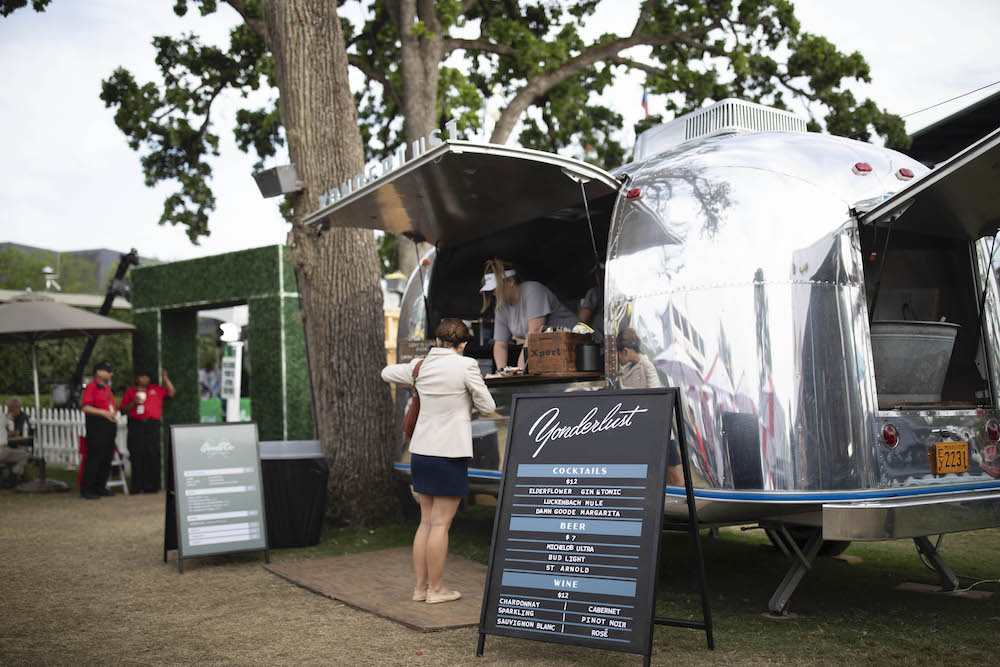 Orders must be placed in advance online at www.goodecompanygoodebird.com. Goode Bird's menu will be available for pick-up noon to 8 pm on August 22 & 23.
To learn more about Goode Company Restaurants, visit www.goodecompany.com.
Source: Paula Murphy, Goode Company Restaurants