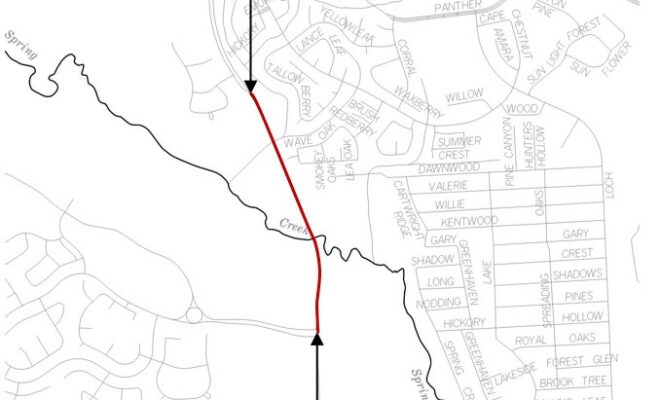 PHOTO CREDIT: MONTGOMERY COUNTY PCT. 3
News
Gosling Road widening and bridge project slated to start this fall
By |
SPRING, TX – Harris County awarded the contract for the Gosing Road widening and bridge project to NBG Constructors in late July. The project is contracted for 429 days and is slated to start sometime this fall.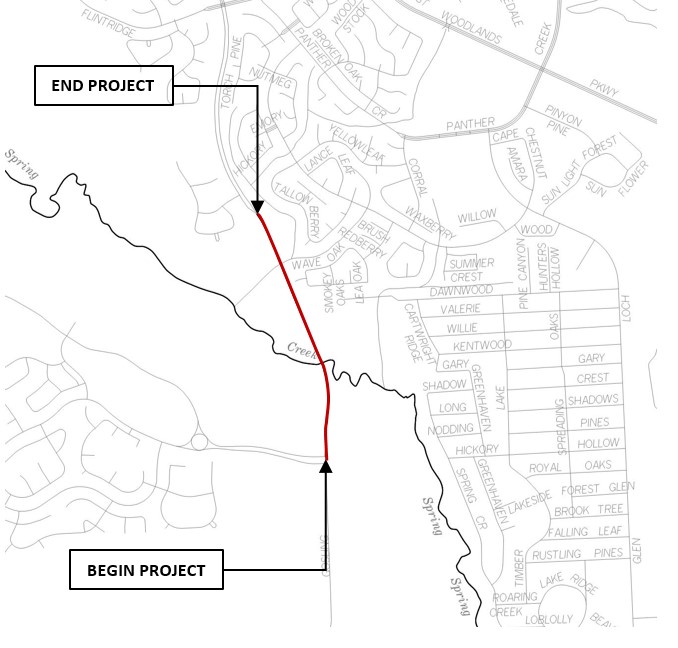 The $8.2 million project, a joint effort between Montgomery County Precinct 3 and Harris County Precinct 4 commissioner offices, will widen Gosling Road to a full four-lane boulevard between Creekside Forest Drive in Harris County and Gatewood Reserve Lane on the north side of the project in Montgomery County. It will result in two 12-foot lanes in each direction. The road pavement will be 10-inch jointed reinforced concrete with 8-inch stabilized subgrade.
The widening includes the construction of a 1,817-foot bridge crossing over Spring Creek for the two new southbound lanes. The existing bridge lanes will become the two northbound lanes. The sidewalk and existing 8-foot shoulder along the northbound side will remain. The new southbound bridge will have a safety shoulder for motorists to access in case of vehicle breakdown.