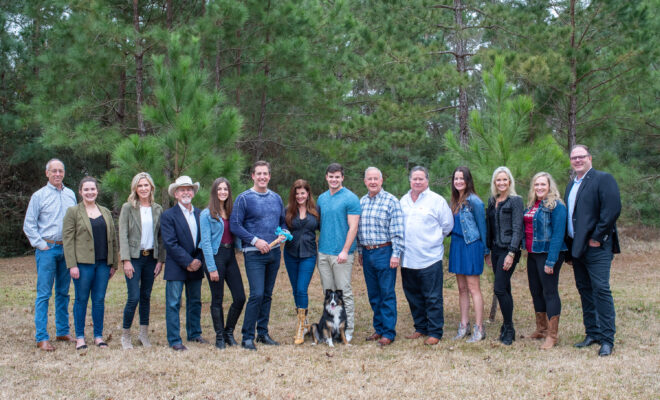 Lifestyle
Habitat for Humanity Announces Gift of Over 80 Acres of Land & Future Neighborhood
By |
MAGNOLIA, TX – Habitat for Humanity of Montgomery County, Texas (Habitat Montgomery County) announced receipt of a gift of 80-plus acres of land from the Chimenti family at its 2022 Building Hope Gala held on April 2, 2022.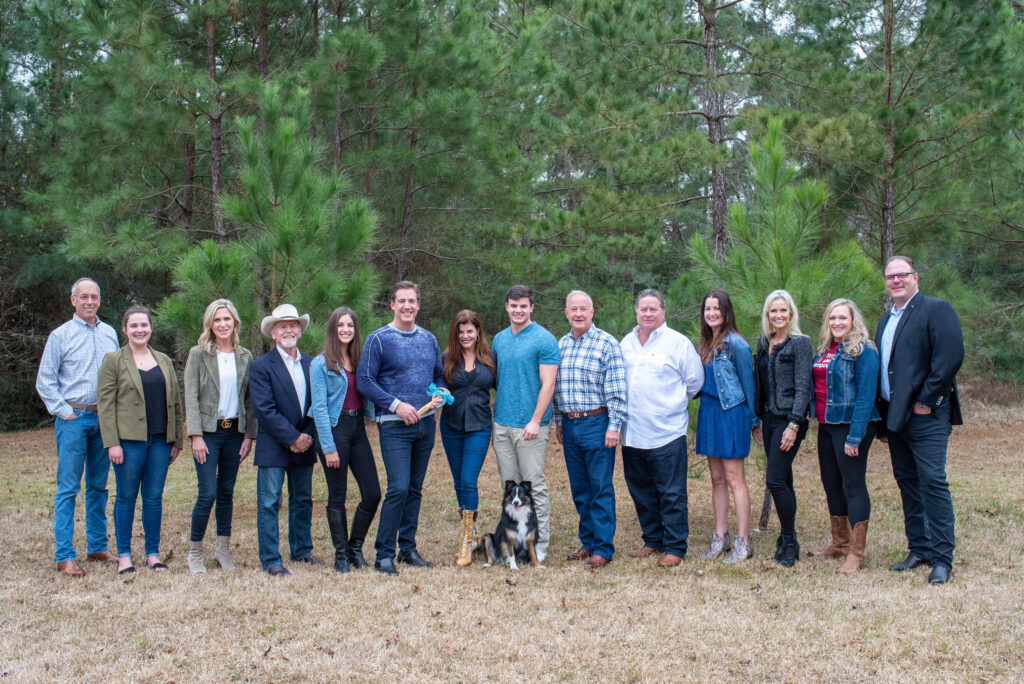 In recognition of this gift, Shirelle Chimenti shared, "The most important thing for me and my family is that everyone has a safe place to call home. We chose to donate this land to Habitat Montgomery County because they make affordable housing possible for hard-working people in our community."
The Chimenti family is deeply philanthropic in Montgomery County. Dr. Brian Chimenti is the senior partner and president of The Woodlands Sports Medicine Centre. Shirelle most recently served as Co-Chair of this year's Building Hope Gala. Their daughter Ashlyn has been actively involved in the John Cooper School's Habitat Montgomery County Committee for several years. The school's "The House that John Built" Habitat program to date has built 22 Habitat homes in Montgomery County. Mason, their son, is a senior at Wake Forest University and was also involved with Habitat while attending The John Cooper School.
"Home means everything to us. Being able to provide affordable housing to families through this gift of land to Habitat Montgomery County was a natural fit for us," said Shirelle Chimenti.
Shirelle Chimenti was instrumental in organizing Dr. Brian Chimenti, Dr. Jeff Chimenti, and Danette Chimenti, owners of the land that had been in the family for several generations, in donating their rural undeveloped land near Magnolia, Texas. At the Gala, Habitat Montgomery County announced that this donated land will be used as a future all-Habitat home neighborhood. In addition to green space and a park, approximately 200 Habitat homes are expected to be built on this property.
"Habitat Montgomery County's Board of Directors, Executive Director, and staff are thrilled about being blessed with this generous gift by the Chimenti family. This will allow Habitat Montgomery County to continue its mission of building affordable homes after home construction is completed on the remaining 33 lots in the all-Habitat Cedar Creek neighborhood in Conroe. Home construction in Cedar Creek started in 2009 and when completed in the next couple of years it will have 129 homes. That's an investment in 129 hardworking and well qualified families that will have a safe and affordable place to call home," said Wayne Austin, President of the Board of Habitat Montgomery County.
Charles Merdian, CFO of LGI Homes and Habitat Montgomery County's Vice President of the Board and Chair of the Planning Committee for this new neighborhood said, "We have already started preliminary design and engineering for this future Habitat neighborhood. Just like when we received a land donation for Cedar Creek, we will first need to develop these new properties road and utility infrastructure and expect home building will begin in 2025. We look forward to partnering with our neighbors; businesses, schools, faith-based organizations, and county leaders; and the broader community of donors, stakeholders, and volunteers to make this next Habitat neighborhood become a reality."
Habitat Montgomery County believes that every family deserves the opportunity to have a safe, affordable home for a better, healthier, and stable life. The Chimenti family's generous contribution will help Habitat Montgomery County fulfill its mission and provide well deserving and qualified families a place to call home for years to come. With the help of committed corporate, faith-based, and community donors and volunteers, Habitat Montgomery County will build affordable housing for families needing "a hand up, not a handout" in a spirit of community and pride. The affiliate is looking to replicate the success and benefits of its master planned Cedar Creek neighborhood and the ability to transform lives in another part of the County. Participating families in the program are qualified based on need, willingness to partner with Habitat, and ability to repay a mortgage on an affordable payment plan. Habitat Montgomery County homeowners finance their home through a 20 to 30-year interest-free mortgage.
"The Chimenti family's gift of land is a timely blessing. This land fulfills a critical and essential gap for affordable housing in our community. Our program is not a handout and we do not give away houses. Habitat assists families needing a safe and affordable home that may not qualify for a traditional mortgage loan. Our partner families are pre-qualified and have an established work history and income to pay a monthly mortgage and taxes. Regularly, we hear stories from our families about how their Habitat home provided transformational change, improved their financial and educational opportunities, and opened new and unique opportunities, like a first-time family vacation with their children," says Vicki Johnson, Executive Director of Habitat Montgomery County.
"This is a wonderful opportunity to advance the existing and growing need for affordable housing in our County," said Montgomery County Commissioner Charlie Riley. "When I say affordable housing, this is not a hand-out. The homeowners are pre-qualified, required to have an income to pay a monthly mortgage, must pay taxes, and maintain the home as any other homeowner purchasing a home would have to do. Habitat assists those needing safe, affordable housing that may not meet qualifications by standard loans."
"The recently completed extension of State Hwy 249 and other road expansion projects and developments planned in the coming years will rapidly grow this portion of the County. Having a neighborhood of affordable housing that Habitat provides compliments the expected business growth and need for employees. The Habitat model ensures that these individuals and families will be productive contributors to our growing community. I view having affordable housing as a vital and integral part of a healthy and robust community."
Dr. Todd Stephens, Superintendent of Magnolia ISD, shared, "There has been for years a growing need for affordable housing in the Magnolia area, and this trend is expected to continue and be even more impactful to many employees of the Magnolia ISD and the families with children that attend our schools. The increasing cost of housing adversely impacts our ability to attract and retain teachers and other school district employees. In addition, the evidence is clear that students in a stable and safe home environment are more likely to excel in their schoolwork, thrive in their activities, and be productive citizens in their future life. I'm excited about the opportunities and the many qualities of life benefits that a Habitat neighborhood will provide to people that want to live and work in the Magnolia area."
Since 1989, Habitat for Humanity of Montgomery County, Texas has worked with the loving hands of volunteers and donors to improve the lives of families and individuals through affordable homeownership. With a hammer in hand, Habitat Montgomery County volunteers are building strength, stability, and self-reliance through affordable shelter. You can help build foundations for life by volunteering your time or your resources to Habitat Montgomery County at www.habitatmctx.volunteerhub.com.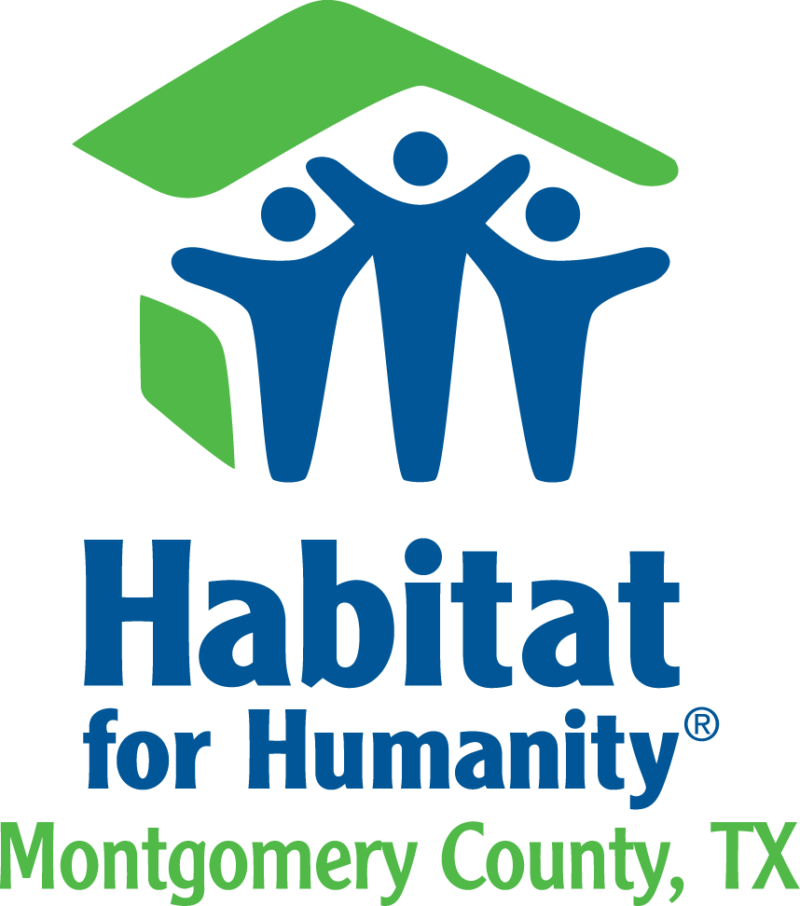 For more than a decade, Habitat Montgomery County has been building affordable homes in the 37-acre all-Habitat neighborhood of Cedar Creek in Conroe. Participants in the program are called partner families. The Habitat home program is based on a model that provides "a hand up, not a handout." To become a partner family, they must be qualified through an application process that includes background and financial credit checks. They must earn 350 hours of sweat equity by working on the homes of their neighbors and their house and must take financial management and home maintenance classes prior to taking ownership of their home.
The process is designed to increase the success of partner families and for them to be invested in the sense of community that the Habitat neighborhood can provide. The results of this model make a truly transformational change for partner family homeowners and their children with a focus on breaking the cycle of hopelessness and uncertainty that many low-income families experience prior to their Habitat home.
Learn more about Habitat Montgomery County's homeownership program and related initiatives including Women Build, Veteran Build, and Aging in Place, as well as its home repair program and upcoming events by visiting their website at www.habitatmctx.org or Facebook page at www.facebook.com/HabitatMCTX.

Habitat Montgomery County also operates ReStore. It is a home improvement store and donation center that sells gently used or new furniture, home accessories, building materials, fixtures, and other sellable home products at a reduced price. The retail income generated by the ReStore directly supports the home build and repair programs. The ReStore is located at 9407 State Hwy 242 in Conroe and is open Tuesday through Saturday from 9:00 am – 5:00 pm. Donations are tax deductible and may be dropped off at the ReStore or you can schedule a pickup by calling (936) 441-5888.
Habitat's Mission: Seeking to put God's love into action, Habitat for Humanity brings people together to build homes, communities and hope.
Habitat's Vision: A world where everyone has a decent place to live.