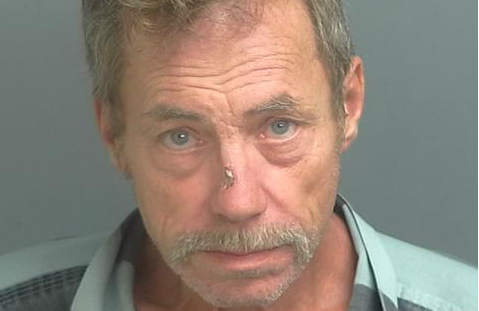 News
Habitual DWI Offender Receives Life Sentence
By |
On Wednesday, June 28, 2017 jurors in the 435th District Court of Montgomery County, Texas (Judge Patty Maginnis presiding) found Defendant Michael Allen Martz, 62, guilty of Driving While Intoxicated 3rd or More, a third degree felony. On Thursday July 6, 2017, Judge Patty Maginnis sentenced him to Life in prison. ADA Brittany Litaker prosecuted the case.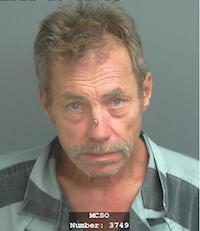 At trial, Litaker presented evidence that on September 26, 2016, Martz drove his truck to Kroger in Porter, Texas and almost struck a woman that was driving down the road with her children in the car. Concerned, the woman called the police. She was able to describe the truck, the license plate, and Martz who drove recklessly around the parking lot before going into the store. Trooper Benjamin Polansky and Trooper Bruno Miauro with the Texas Department of Public Safety arrived on scene and located Martz buying alcohol inside. Martz was unsteady on his feet, smelled of alcohol, and failed field sobriety tests. Martz gave a voluntary sample of his blood revealing that he had alcohol, Marijuana, Xanax, Hydrocodone, and Soma in his system.
At the punishment hearing, Judge Patty Maginnis heard evidence that Martz was convicted of two misdemeanor counts of Driving While Intoxicated on July 21, 1987. Martz was sentenced to 3 years in prison for two felony counts Driving While Intoxicated in 1989. On October 4, 1990, Martz was sentenced to 4 years in prison for another felony Driving While Intoxicated in Harris County, Texas. Martz was sentenced to another 3 years in prison on March 10, 1995 for Driving While Intoxicated. On January 23, 2001, Martz was handed a 15 year prison sentence for another Driving While Intoxicated. He finished his parole shortly before committing this offense. Since Martz had at least two prison trips, he is a habitual offender, making his minimum punishment 25 years in prison.
After 5 felony Driving While Intoxicated cases, and 4 trips to prison, it became clear that this Defendant was never going to learn his lesson. At this point, the safety of the community is paramount and we are very pleased with the jury's verdict and sentence given by Judge Maginnis after hearing about a substantial amount of punishment evidence. We want to thank Trooper Polansky and Miauro as well as Sergeant Michael Dean with Conroe Police Department, who testified as a drug recognition expert at the trial. Also, special thanks to Lieutenant Steven Romero with Harris County Constable Precinct 4, Investigator Terry Kuepner with Harris County District Attorney's Office, and Senior Officer Erik Termeulen with Houston Police Department – Narcotics Division for their willingness to testify during the punishment phase of the trial and their continued dedication to ensuring the safety of others.
Prosecutor Brittany Litaker: "Once again, a jury demonstrated that this type of conduct will not be tolerated on Montgomery County roadways. This defendant had been given multiple opportunities to get his life back on track. Again, it was his selfish decisions to drive will intoxicated that sealed his fate, this time costing him a life sentence."
Source: Tyler Dunman, Assistant District Attorney, Chief, Special Crimes Bureau, Montgomery County District Attorney's Office.