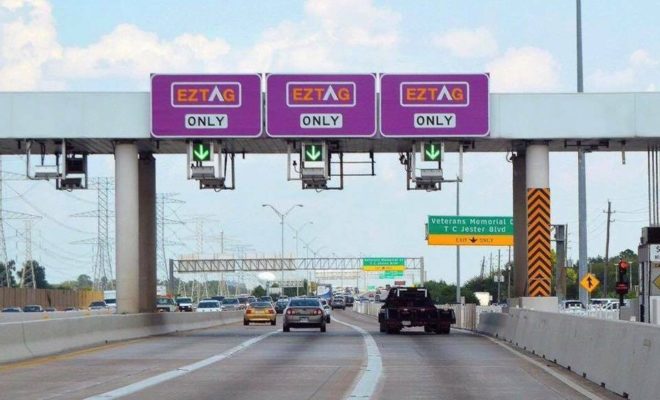 Hurricane Harvey
HCTRA Provides Drivers Additional Time to Avoid Fees
By |
HOUSTON, TX – As Houstonians continue to rebuild and recover after Hurricane Harvey, HCTRA will implement an extra communication layer for customers. HCTRA has "paused" the toll violation invoicing process, and will send courtesy letters to drivers requesting payment for unpaid tolls before regular toll violation invoicing begins.
These courtesy letters will be mailed between September 25 – October 6, 2017, to both EZ TAG customers and non-account holders.  HCTRA stated that is important that customers act quickly to remedy unpaid tolls and update their accounts, where applicable, to prevent violation fees from accruing. Customers will have ten business days from the mailing date to resolve unpaid tolls.
When invoicing resumes, HCTRA's Fee Reduction Program will be in place for those drivers eligible for a fee reduction.
For EZ TAG customers, receiving the courtesy letter indicates that action is needed on their account, and gives them an opportunity to make the needed updates before a toll violation invoice is mailed.  HCTRA shared that most common reason EZ TAG customers receive toll violations is because of a failed payment method—for example, due to an expired credit card or bank draft rejection.
HCTRA determined that alerting drivers in advance, utilizing postal service as it customarily does, is necessary at this time given the impacts of Hurricane Harvey, to provide drivers time to resolve any account issues.
In addition to keeping a traditional EZ TAG account up-to-date, HCTRA has implemented several programs to help customers pay their tolls and avoid getting a toll violation invoice in the mail. If an EZ TAG customer forgot to add a vehicle to their account they can go online and pay for missed tolls for that vehicle, and proceed to add the license plate to their account. This is also an opportunity for anyone who accidentally got on the road to pay their missed toll before it becomes an invoice. This option is available at hctra.org/MissedAToll for both account holders and non-account holders alike.
For customers who may have questions about their account, email eztagstore@hctra.org
Learn more at www.hctra.org.
Source: Houston County Toll Road Authority