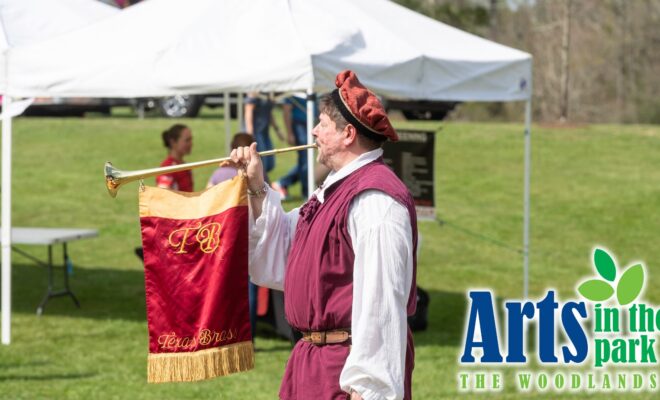 Art & Culture
Hear Ye, Hear Ye: Woodlands Renaissance Faire to Feature The Woodlands Symphony Orchestra
By |
THE WOODLANDS, TX – Returning for the second year, The Woodlands Symphony Orchestra (WSO) has announced a free, public performance at The Woodlands Renaissance Faire on September 23rd at Rob Fleming Park located in the Village of Creekside Park.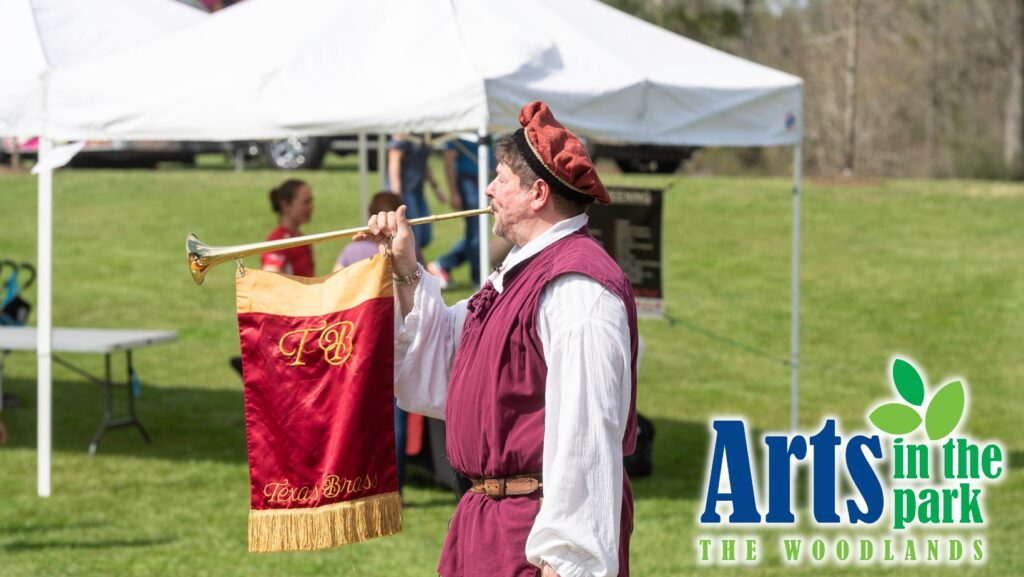 The outdoor concert will celebrate the sounds of Scotland, including music from the 1995 best-picture winner Braveheart, DreamWorks' How to Train Your Dragon, and HBO's hit television series Game of Thrones.
"We are honored to return to the stage at The Woodlands Renaissance Faire and bring this free and festive concert to the Woodlands community," said WSO Artistic Director Darryl Bayer. "There is something about Scottish folk music that makes you want to tap your foot and dance along—this is going to be a concert the whole family will enjoy."
The Woodlands Renaissance Faire, part of The Woodlands Township Parks and Recreation's "Arts in the Park" series and co-sponsored by Howard Hughes Corporation, opens at 10 a.m. on September 23 with Renaissance-themed acts every 30 minutes on the "Castle Stage."
At noon a parade of vendors will showcase local arts and crafts, and a variety of food trucks will be onsite for attendees to purchase food and refreshments. Throughout the day, attendees can view live demonstrations of medieval combat; enjoy the sounds of bagpipes, classical guitars, and drum circles; and get their faces painted while interacting with strolling costumed characters like Claude the Juggler and WSO's very own Darryl Bayer dressed as "Tooter, the Tudor."
"Music played an important role in Renaissance times, from entertaining royal courts and nobility to being used for dance music and public events," said Bayer. "A key pillar of WSO's mission is celebrating music and musicians, and we look forward to bringing some musical flair to the Renaissance Faire!"
In addition to performing, WSO will host an information booth for attendees to meet members of the orchestra, learn about upcoming concerts, and enter a raffle for a framed Renaissance Faire poster.
At 6 p.m., there will be two costume contests for youth (12 years old and younger) and adults (13 years old and older). Then at 6:30 p.m., WSO will provide a grand finale of Scottish music, which will feature Principal Trombonist Joel Brown performing "The Blue Bells of Scotland," and Craig Livingston on bagpipes.
Parking will be available at Creekside Forest Elementary School, via Creekside Green Drive, as well as at the trail head to the George Mitchell Nature Preserve, the Rob Fleming Aquatic Center, and the pond adjacent to Rob Fleming Park.
For the most up-to-date information on the day of the event, including weather updates, follow The Woodlands Township Parks and Recreation on Facebook.
About The Woodlands Symphony Orchestra
Established in 2013, the Woodlands Symphony Orchestra (WSO) is made up of professional musicians, amateur enthusiasts, and rising stars from The Woodlands Area Youth Symphony (WAYS). Led by the passion of Artistic Director Darryl Bayer, the organization endeavors to celebrate Woodlands community musicians; inspire and develop young talent; and design "outside the box" concerts that are entertaining and educational. WSO relies on donations from the community and sponsors to cover the costs of concerts. To learn more about WSO and to make a donation, visit www.woodlandssymphony.org or follow us on Facebook at www.facebook.com/WoodlandsSymphony.