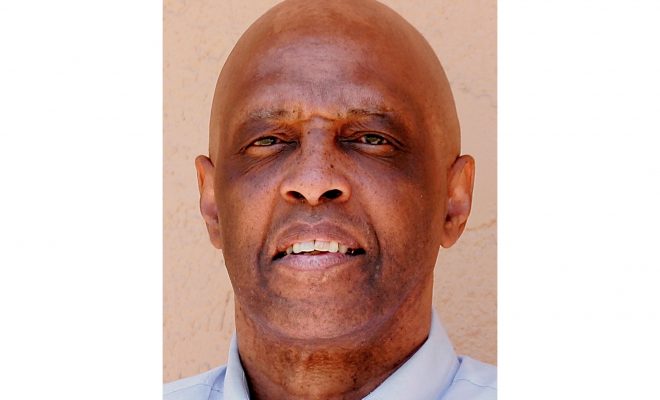 Lifestyle
Hello Neighbor! Interview with Local Author Michael Hurd
Bringing the real stories of other people to life and allowing readers to share their trials and triumphs in the context of the culture and time in which they lived, local author and historian Michael Hurd takes pride in carefully researching and revealing his subjects. Now, hear from Hurd as he shares his personal story, and discover the man behind the writing.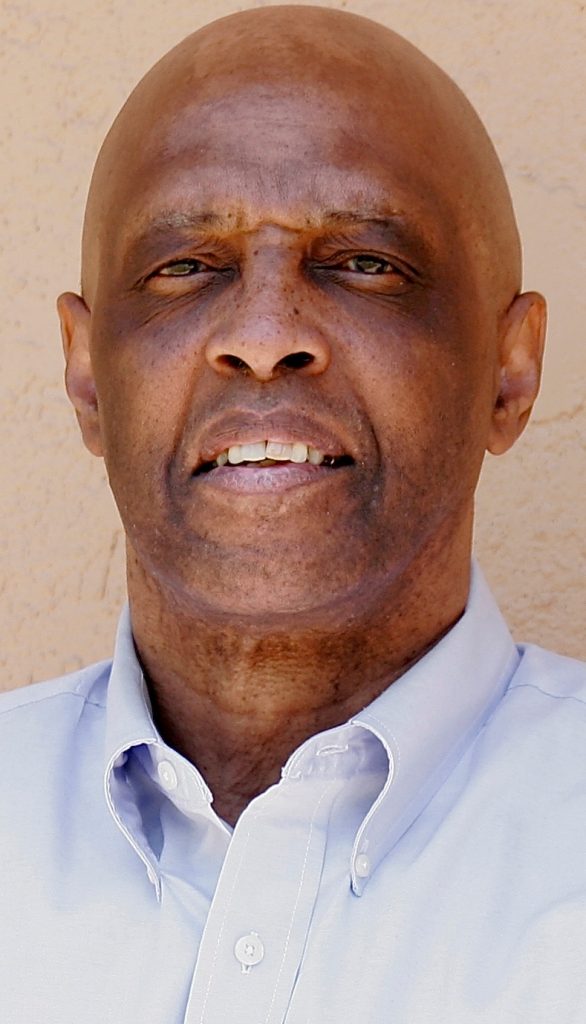 Hurd was born right here in Texas, giving him context for much of his research and writing. He grew up in Texarkana, then moved to Houston as he was starting fourth grade and after some traveling, ultimately settled in The Woodlands. "I graduated from Worthing High School in southeast Houston and spent eight and a half years in the Air Force as a medic, including a year, 1971, in Vietnam," said Hurd. "But I've lived in Austin off and on four times since I got out of the Air Force in 1976 and enrolled at UT. I've also lived in Los Angeles, San Francisco, and Arlington, Va."
Hurd and his girlfriend, Viviane Tondeur, were living in Austin when he got his present job at Prairie View A&M as Director of the Texas Institute for the Preservation of History and Culture. He is currently virtually documenting the history of Black Texans, covering about 500 years.
Tondeur, a travel planning expert specializing in cruises and tours, thought The Woodlands would be a good area for her business and it worked well for Hurd's commute. Now he drives about 40 minutes to Prairie View, which he is happy with compared to the two-hour or longer stop-and-go commutes he endured in Southern California.
Once they decided on The Woodlands, the couple chose to live in the village of Panther Creek. "In our search and work with realtors, Panther Creek had the most properties that fit what we were looking for. We like the area, it's quiet, we have great neighbors, and it's convenient for the restaurants and stores we like, but I guess that's kind of a Woodlands thing in general," explained Hurd.
Hurd began writing in 1977, when he worked for the Daily Texan at the University of Texas. Growing up, he was a big fan of the Houston Post columnist Mickey Herskowitz, who inspired him to become a sports writer. Hurd was able to pursue his dream of sports writing at the Houston Post (where he got the chance to meet Herskowitz), at the Austin American-Statesman, and at USA Today as a member of its founding staff in 1982.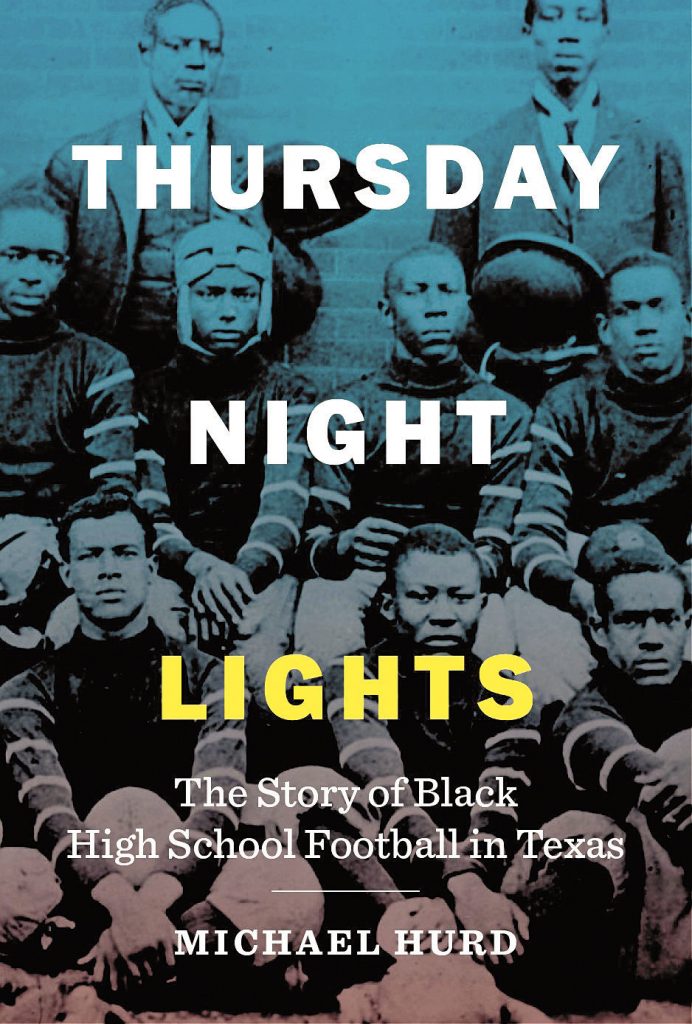 Hurd admires the people he researches and writes about, and their challenges motivate him to share their stories. "I've grown to love history, especially Black sports history and Black history in general, and I get a lot of inspiration from the stories I come across in my research, how Black people have survived and accomplished so much despite racism, been so fearless and daring, successful and innovative. There are still so many of those stories to be told and I hope to keep doing my part to get more of those stories out there in the mainstream."
His most recent book, Thursday Night Lights, the Story of Black High School Football in Texas, was named one of the 30 best Texas books for the 2010-2019 decade by the Texas Observer, and recently the Houston Chronicle named it one of the "30 Most Essential Books About Texas."
Many authors have inspired Hurd, and he has even had the opportunity to meet some of those authors. "I'm fortunate to have some brilliant writer friends – novelists, journalists, historians – whose works and style and our conversations are very inspiring for me. I keep hoping some of their talent will rub off on me!" joked Hurd. "And if I name one I slight too many others. I'm a board member for the Writers' League of Texas and a member of the Texas Institute of Letters so I get to meet and sometimes work with a lot of awesome writers, and some promising young writers."
A typical day for the busy writer is summed up by Hurd in one word: "Craziness!" His days are filled with juggling multiple projects and meetings. "Most of my days are Zooming from meeting to meeting, interviews, researching, and writing, jumping from project to project, including freelance assignments, and trying to complete another book. So any and all of that can be in play in the course of a day extending well into the evening, and weekends."
However, he has become accustomed to the busy life of his chosen profession. "I also produce a weekly e-newsletter focused on Black history in Texas, so that takes a lot of hours to research, format, and distribute and most of that is my Wednesday, putting the newsletter together. But I think as a journalist, you get used to multi-tasking and that kind of routine – working several different stories in a day, with research, interviews and writing on deadline."
Wherever he happens to be, Hurd writes when inspiration hits. "I once outlined a book proposal on a couple of cocktail napkins over lunch at a Tex-Mex restaurant," recalled Hurd. "These days I'm usually just parked at the computer in my office/library/dining room/man cave. It's my comfort zone. I don't necessarily need quiet, in fact I usually have the TV on or music in the background."
In addition to writing, Hurd has a talent for baking. He has a passion for creating desserts and bringing joy to others with his skills in the kitchen. "My hobby is baking. I'm a self-taught dessert chef and the kitchen is my comfort zone, probably more than writing," revealed Hurd. "We had a catering business in Austin, CinnaMan Cheesecakes, where I made gourmet cheesecakes and Viviane handled the business and marketing side. Team CinnaMan!"
"An Austin food writer called me a 'cheesecake genius.' It was a blast," he remembered fondly. Hurd created all his own recipes and loved interacting with customers, helping them plan desserts for their parties, weddings, or any type of event. Hurd would involve his customers in the baking process, inquiring about their favorite flavors with the goal of incorporating those flavors into making the best cheesecake they ever had. His personal favorite creations include: "Bananas Foster, Cafe Au Lait, Lavender and Honey Crème Brule, Caramel Apple Gingerbread, New Orleans Bread Pudding with a Whiskey Sauce…okay, I'll stop," joked Hurd.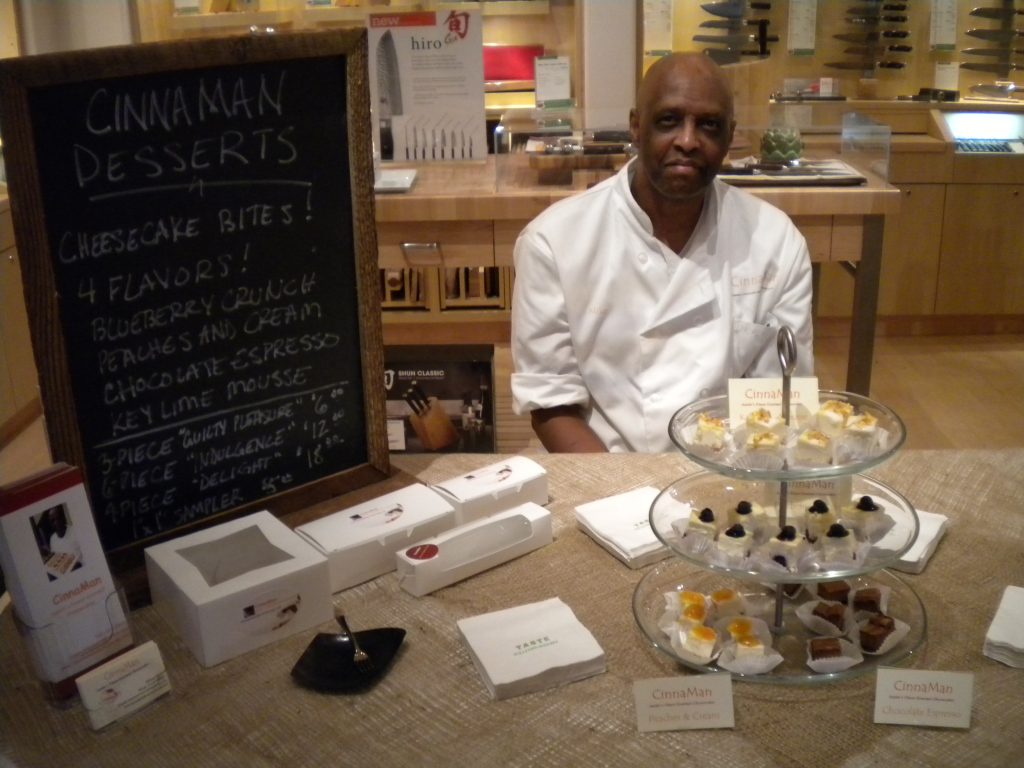 In the future, Hurd looks forward to returning to his love of baking by opening a local CinnaMan Cheesecake Catering. "The return of Team CinnaMan is my goal after retirement, whenever that might be, getting back in the kitchen, having fun baking, and interacting with new customers in The Woodlands."
In his downtime, Hurd enjoys traveling. Tondeur's career in the travel industry gives the pair an opportunity to visit many exciting and beautiful destinations. "Viviane has been around the world a few times because of her career in travel, and now she lets me tag along," joked Hurd. "We had a great river cruise on the Danube – Budapest to Vienna – a few years ago that I really enjoyed. Vienna is just a beautiful, cultured city, but I'm enamored with Paris, too. Last year we had a fun cruise through Alaska. I'm still yearning to see the Swiss Alps by train, so maybe we'll do that when it's safe again to travel."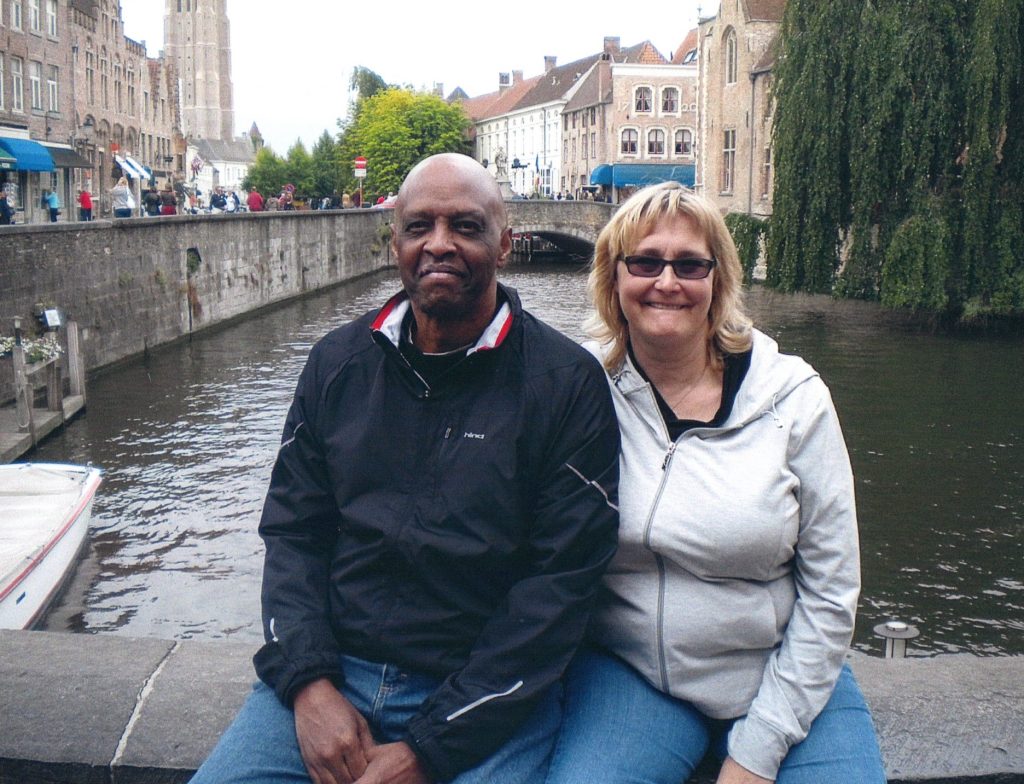 Locally, he has enjoyed taking in concerts at the Pavilion, going to The Woodlands Mall for shopping, and dining at his favorite restaurants, including Perry's, Escalante, Del Frisco's, Toasted Yolk, Robard's, and Grotto.
Although he loves traveling, Hurd enjoys all The Woodlands has to offer. "I love the natural elements – the trees, lakes, walking paths. But, also there's so much that you can do here, there's no need to constantly fight I-45 traffic getting to Houston for dining, entertainment, or events. I think that was surprising to me, how self-contained the community is. The Woodlands and surrounding area is growing and expanding so much. I've been intrigued watching the growth and where that leads."