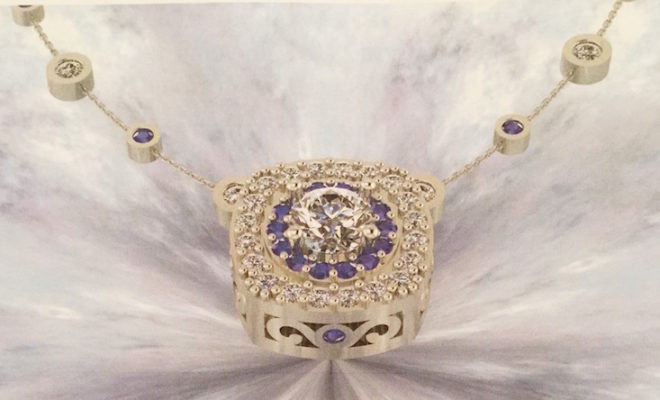 Calendar
Henri Paul Jewelers Donates $13K Necklace Benefiting Canopy
By |
Henri Paul, a new concierge jeweler in The Woodlands, is honored to donate a one-of-a-kind necklace to The Woodlands Charities "Into The Woods" event benefitting Canopy.
Pascal Asien, designer of the Henri Paul Jeweler's necklace valued at $13,000, provides a one of a kind experience to clients for every piece he creates. His love of jewelry began at the young age of 16 where he began his studies at the art institute of jewelry design in Saumur, France. After becoming a certified jeweler and working for a large French jeweler in Laredo, Texas, Pascal and his family moved to Houston in 1997 to pursue his dream.
Pascal shared "through passion for my craft and a love for the art of design, I am honored to have designed this necklace for the 'Into The Woods' event raffle to benefit such a great cause in our community."
Gilbert Reyna, director of Henri Paul Jeweler's and native resident of The Woodlands, has spent the last 10 years as a top sales producer in Fine Jewelry and Swiss Timepieces. Through his passion for diamonds and gemstones, Reyna provides customers some of the most beautiful pieces at the best possible value.
Reyna stated, "We are passionate about serving our community, donating our time and efforts, and supporting Canopy and causes that benefit the people of Montgomery County."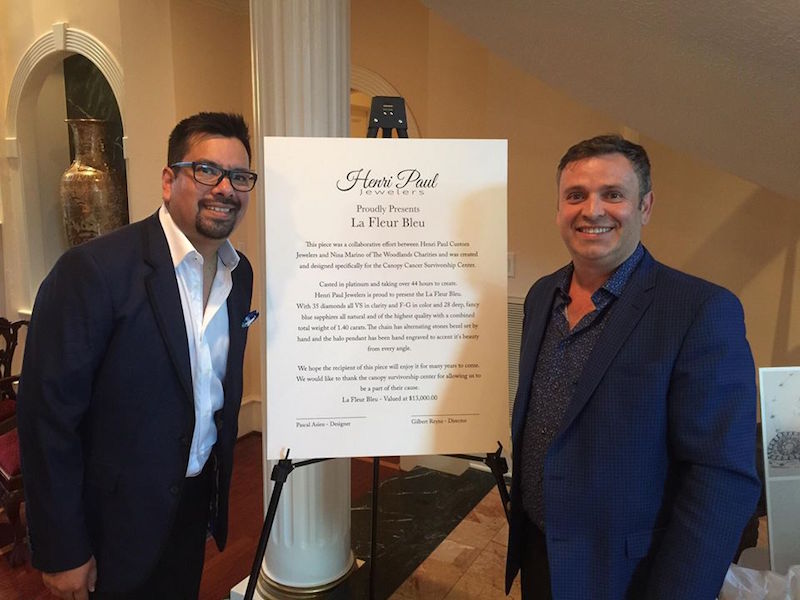 Pascal and Reyna look forward to serving The Woodlands community and providing a concierge jewelry service to residents.
The "Into The Woods, Canopy Unmasked" event is a Halloween Costume Party that will be held on October 29, 2016 at 7:30 pm at Milstead Automotive's pavilion located at 29707 W. Hawthorne, Spring, TX 77386. Presented by The Woodlands Charities, the event will feature live music, cocktails, food, interactive games, photo booth, raffle, and more to raise funds and benefit Canopy.
Canopy is a cancer survivorship center with a mission of providing the finest support, education and integrative medical services to all those impacted by cancer in Montgomery County and beyond, regardless of where patients are receiving treatment. Located at the Memorial Hermann The Woodlands Hospital, the center will serve as the primary site for activities aimed at helping patients and families throughout all phases of their illness, as well as assistance in navigating life after treatment. For more information on Canopy, visit www.thewoodlandscanopy.org.
Henri Paul Jeweler's custom necklace designed specifically for this event to benefit Canopy are selling raffles now and on the night of the event for $100 per ticket. To purchase now email accounting@thewoodlandscharities.org, limited amount available. Tickets to the "Into The Woods, Canopy Unmasked" event and Halloween party are available online for $75 per ticket at canopywoodlands.eventbrite.com or by emailing accounting@thewoodlandscharities.org