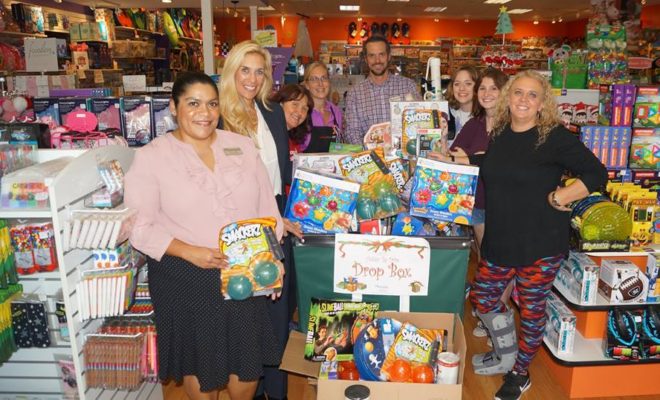 Photo by Interfaith of The Woodlands
Lifestyle
Holiday Giving in The Woodlands
By |
Brighten the Holiday Season in our community by offering your support! By giving gifts and food to Interfaith of The Woodlands, you can help make this Holiday Season special for local families, children and seniors.
Interfaith of The Woodlands is a non-profit social service agency that provides numerous programs and services to meet the needs of The Woodlands and the surrounding area. What began as a dream of Mr. George P. Mitchell, founder and original developer of The Woodlands, flourished into a reality and is helping thousands of individuals and families each year.
This holiday season Interfaith will serve more than 5000 individuals and they need our help! How can you make a difference?  You can "Adopt-a-Family","Adopt-a-Senior", and donate toys and food that are much needed this time of year.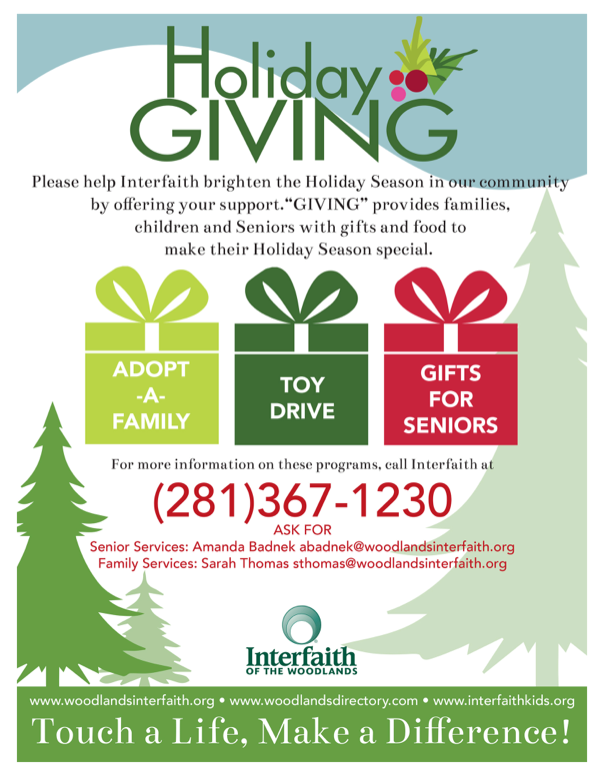 To "Adopt-a-Family","Adopt-a-Senior", or answer questions about Interfaith's "Holiday Giving" programs please call (281)367-1230 or contact:
Senior Services: Amanda Badnek at abadnek@woodlandsinterfaith.org
Family Services: Sarah Thomas sthomas@woodlandsinterfaith.org
Toy donations will be accepted up until December 8th at Interfaith. Then, qualified families will have the opportunity to go and pick out toys and gifts for their family.
Food donations can also be dropped off at Interfaith of The Woodlands from Monday through Friday at 8 am to 5pm.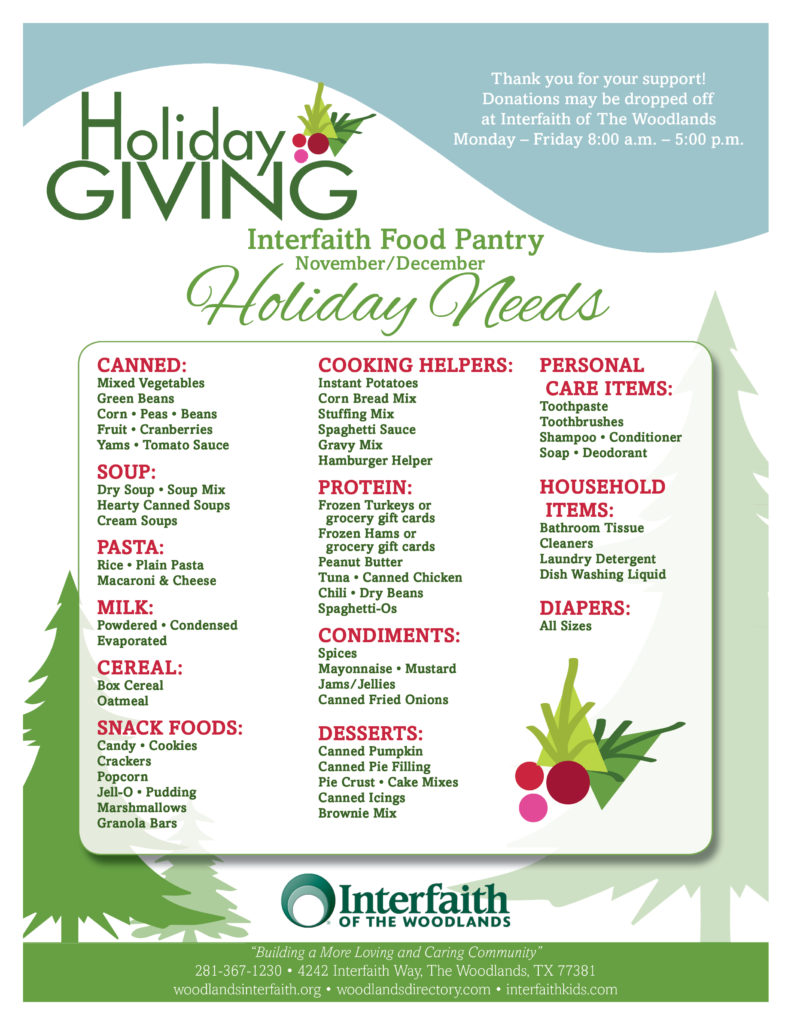 To learn more about Interfaith of The Woodlands and how you can make a difference this holiday season, please visit WoodlandsInterfaith.org