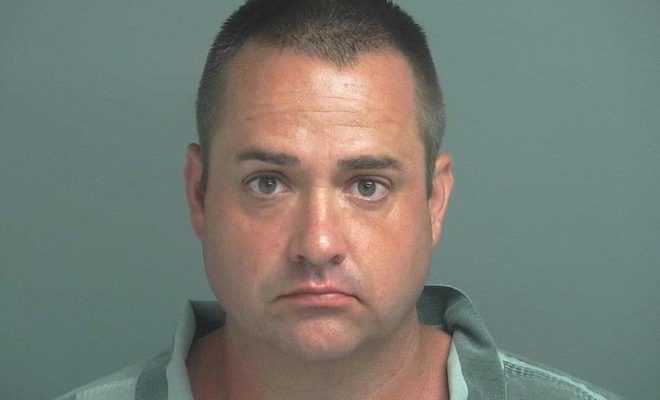 News
Horse Riding Instructor pleads guilty to sexual assault of a child; sentenced to prison
By |
Conroe, Texas – Michael Hogan, age 41, has pled guilty to the felony offense of Sexual Assault of a Child.  The defendant was originally indicted December 5, 2017, for Sexual Assault of a Child, a second degree felony carrying a punishment range of 2-20 years in prison or probation.  The defendant accepted a plea offer of 5 years in prison.  Hogan had no criminal history or prior arrests. 
Hogan led equestrian training at his family owned equestrian center, Triple H Horse Farms. Hogan worked at the farm providing horseback riding lessons to children and adults.  The victim met Hogan while receiving horseback riding lessons.  Hogan would communicate with the victim and other horseback riding students using social media and ultimately meet up with the victim at an area hotel.  At the time of the sexual assault, the victim was 15 years old.
As with most instances involving sexual abuse, the victim did not outcry right away making it impossible to recover biological forensic evidence.  "Detective Adam Acosta, with Montgomery County Pct. 3 Constable's Office, conducted a thorough investigation corroborating much of the victim's outcry," stated Nancy Hebert, the prosecutor on the case. 
Tyler Dunman, Special Crimes Bureau Chief, stated, "At the time of Hogan's arrest, his defense attorney made false allegations against our prosecutors and law enforcement – claiming we were investigating Hogan for some political gain or solely to disparage Hogan's reputation in the community.  This has become a well-known, worn out, and too frequently used excuse.  Now that Hogan has pled guilty and admitted he sexually assaulted a child, the community can see the truth.  The community learned what law enforcement knew all along, that Hogan was nothing more than a sexual predator taking advantage of a trusted relationship he had with the victim.  This plea of guilty was the direct result of the great police work by Pct. 3 Constable Ryan Gable and his team."   
Source: J. Tyler Dunman, Assistant District Attorney, Chief, Special Crimes Bureau, Montgomery County District Attorney's Office