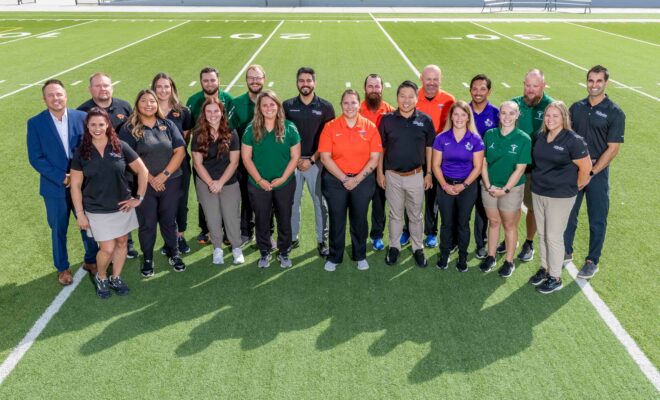 Fitness & Sports
Houston Methodist Physicians and Athletic Trainers Provide Commitment to Community Athletes
By |
THE WOODLANDS, TX – Under the Friday night lights, sounds of cheers and clashes of pads echo through the air at high school football stadiums across Texas. After every thud of a tackle or the blaring sound of a whistle, local school districts know that Houston Methodist The Woodlands athletic trainers and orthopedic sports medicine physicians stand ready to leap into action at a moment's notice.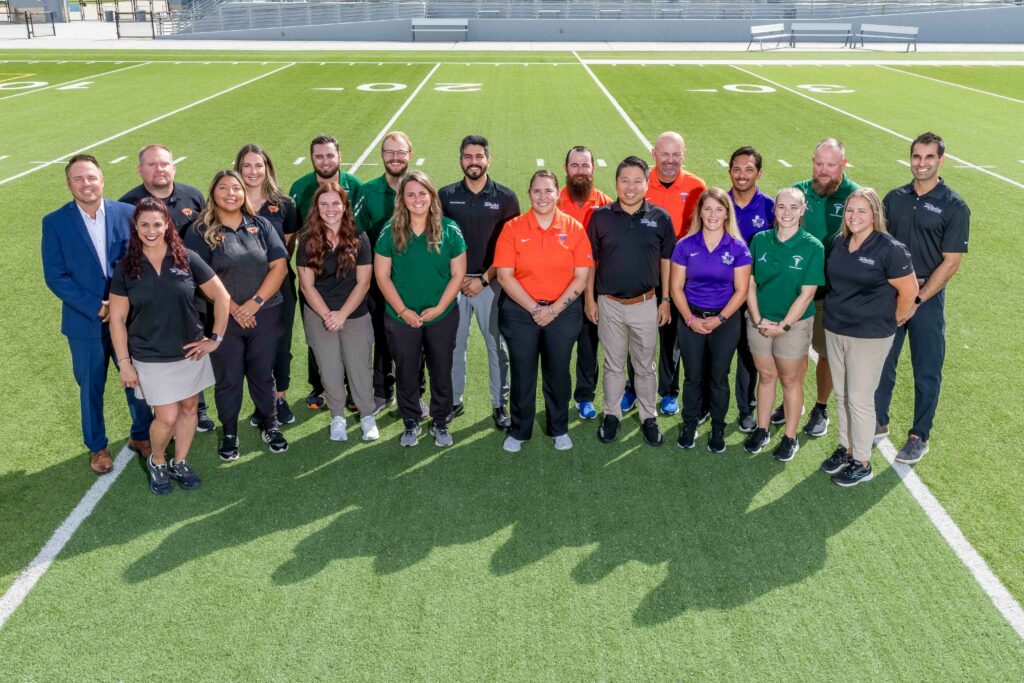 This commitment to the safety of community athletes through the presence of dedicated healthcare professionals, trained for instant action, is something that Houston Methodist takes pride in providing.
"Injuries are part of the game, but our physicians are proud to provide immediate medical assistance. Having that reassuring partnership and protocols in place where our physicians are there to stand up for the athlete gives peace of mind for parents and provides a safe environment," said Kevin Pattison, administrator of orthopedics & sports medicine at Houston Methodist.
"It is so important, especially with concussions and other soft tissue and bone damage, to ensure that we have diagnosed an injury properly and that we don't have someone continuing to play through an injury. Being on the sidelines to properly identify injuries early, and starting the treatment path early, leads to a way to return to the field of play faster and safer."
These clinicians have made a commitment to the community from August to December every Thursday, Friday and sometimes even Saturdays to be ready on the sideline. Houston Methodist Athletic Trainers also provide coverage on each campus during the week. Hope Parker, athletic training services coordinator at Houston Methodist The Woodlands, sees the school athletic trainers as the unsung heroes of school sports.
"The ankle sprains, hamstring strains, naggings low back pain, and typical aches and pains that the school based athletic trainers care for daily are things that most of us don't see during the game," Parker said.
"The bumps, bruises, emergency medical care, weather delays, equipment issues, and mental stress an injury takes on a young athlete and so much more are laid at the feet of the athletic trainer regularly. Providing access to proper medical care and building that relationship with parents and athletes daily means that we can be a trusted source on game days explaining how to best handle an injury as it happens in real time."
For each school Houston Methodist partners with there are three athletic trainers on campus throughout the week. For quick access and convenience, Houston Methodist provides scheduling access to the athletic trainers via a dedicated hotline that goes straight to care team members. The partnership with community schools supports each unique campus how they see fit, with additional assistance daily at their facilities for day-to-day needs, game coverage, or access to Houston Methodist's clinical facilities. These services are rendered throughout the school year and include weekly injury clinics on some campuses.
Houston Methodist The Woodlands provides coverage for athletes on game days across three local counties, including at Irons Junior High, York Junior High, Moorehead Junior High, The Woodlands High School, College Park High School, Grand Oaks High School, Willis High School, Huntsville High School, Coldspring-Oakhurst High School, and Caney Creek High School.
"Having Houston Methodist clinicians on our sidelines gives us a great peace of mind that our student athletes are in the best hands," said Kendall Hineman, campus athletic director and head football coach at Caney Creek High School. "Quality care, plus open communication, really makes our job easier knowing that experts will put our athletes in the best situation. I am very thankful to receive nothing but the best from the Houston Methodist Orthopedics and Sports Medicine team."
Pattison explained that he is proud of Houston Methodist clinicians and their noble commitment to giving back to their community by helping student athletes.
"Our clinicians are volunteering their time away from their families to be with each of these teams to ensure the athletes are supported in a safe environment," Pattison said. "They take pride in their teams and really become a part of that community. By being on the field, in the locker room, they develop a bond with the players and staff that makes them feel like an integral part of the team."