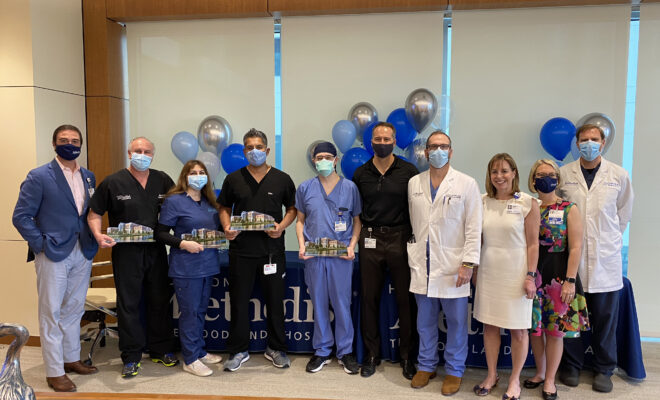 Health
Houston Methodist The Woodlands Hospital honors four "2021 Physicians of the Year"
By |
THE WOODLANDS, TX – Four leading physicians were honored last week as "2021 Physicians of the Year" at Houston Methodist The Woodlands Hospital. These four awards represent each of Houston Methodist's four pillars of excellence – safety, quality, service and innovation.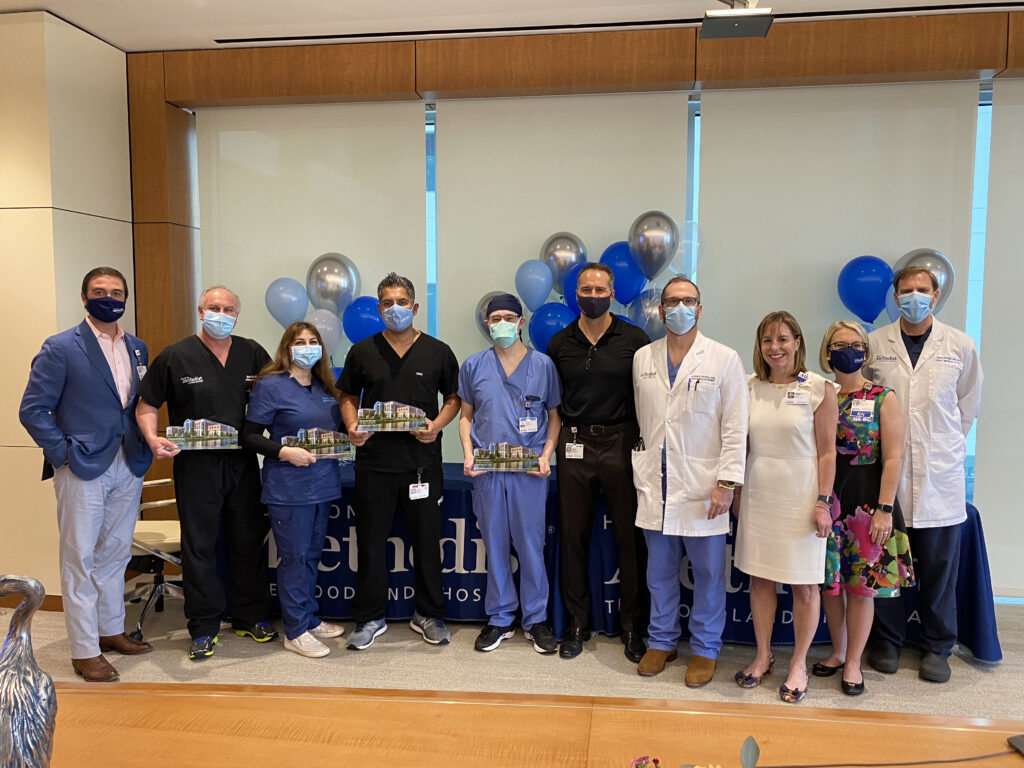 Honorees were selected based on nominations from their peers, hospital leaders, physician leaders and patient letters for exemplifying excellence in each of the mentioned categories.
The award for 'Unparalleled Safety' was given to Dr. Shazia Gill, a dual board-certified physician in infectious diseases and internal medicine at Houston Methodist The Woodlands Hospital. Gill was recognized for her unwavering commitment to tirelessly care for every COVID-19 patient during the past year. She also provided valuable leadership support and education on safe practices to hospital staff and the community during the pandemic.
Dr. Eric Price, an orthopedic surgeon and director of the orthopedic surgery program at Houston Methodist Orthopedics & Sports Medicine at The Woodlands was awarded the Physician of the Year award for 'Unparalleled Quality.' Price has demonstrated a commitment to quality care by laying the foundation for the total joint program and has elevated Houston Methodist The Woodlands Orthopedic Program to be recognized nationally as one of DNV GL Healthcare's first 10 Orthopedic Centers of Excellence.
Dr. Pratap Agusala received the award for 'Unparalleled Service.' Agusala is a cardiology specialist that practices at Houston Methodist The Woodlands Hospital. He was recognized for exemplifying the pillar of 'service' by being involved in every aspect of his patient's care and is recognized for being accessible for urgent and emergent needs at all times, even when not on-call.
The award for 'Unparalleled Innovation' was given to Dr. Thomas M. Loh, a vascular surgeon at Houston Methodist The Woodlands Hospital. Loh has pioneered many firsts for Houston Methodist The Woodlands Hospital including being Texas' first hospital to implant a device to treat heart failure using neuromodulation. Loh is known throughout the region for using innovation as a tool for ensuring the best outcomes for patients.
"We are proud to honor these four physicians dedicated to caring for our patients and community with safety, quality, service and innovation," said Debbie Sukin, CEO of Houston Methodist The Woodlands Hospital and regional senior vice president, Houston Methodist. "In a year of unprecedented challenges, these physicians — along with all of our physicians on the medical staff — are to be recognized for their tireless commitment to patients first. Their focus on safety and quality allows us to lead medicine by driving superior outcomes."

Houston Methodist is ranked by U.S. News & World Report as the No. 1 hospital in Texas for patient care and safety and one of the top 20 hospitals in the nation. In addition, we are nationally ranked in 11 specialties, the most in the state, and have been national leaders throughout the COVID-19 pandemic in research, offering innovative treatments and surpassing CDC safety standards. For more than 100 years, Houston Methodist has provided the best — and safest — clinical care, advanced technology and patient experience. That is our promise of leading medicine.