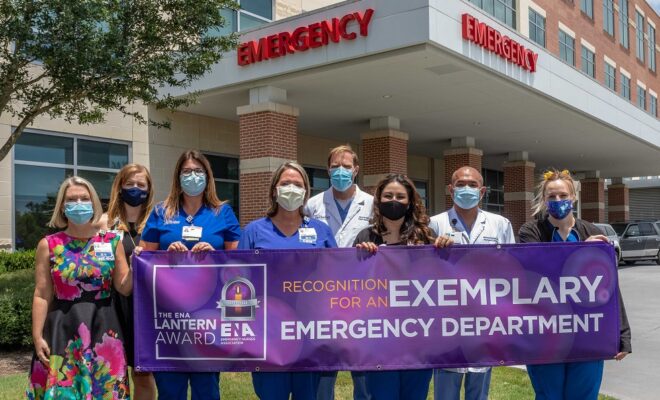 Health
Houston Methodist The Woodlands Hospital Receives Award for Delivering Exceptional and Innovative Emergency Care
By |
THE WOODLANDS, TX – Houston Methodist The Woodlands Hospital was named a recipient of the Emergency Nurses Association's (ENA) 2021 Lantern Award for demonstrating exceptional and innovative performance in the core areas of leadership, education, advocacy and research. In 2021, the hospital is among 33 emergency departments recognized nationally by the ENA and one of only two in Texas to receive the prestigious award.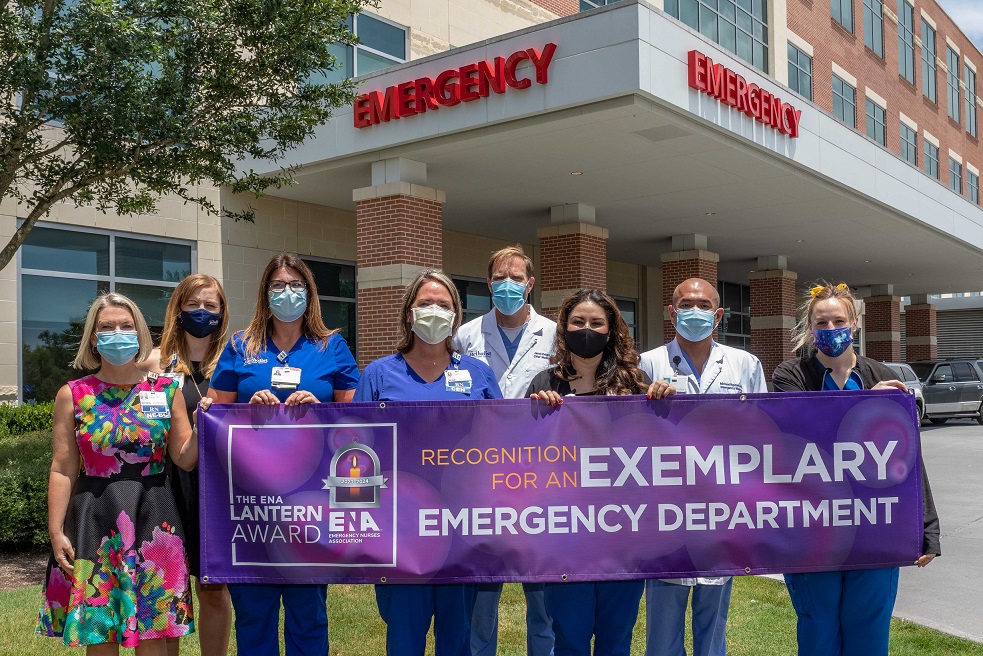 The ENA Lantern Award is a visible symbol of an emergency department's commitment to quality, the presence of a healthy work environment and accomplishments in incorporating evidence-based practice and innovation into emergency care. 
"This accolade is validation of the patient-centered emergency care that our patients receive and reflects our commitment to leading medicine by delivering unparalleled quality and safety," said Kerrie Guerrero, Vice President and Chief Nursing Officer at Houston Methodist The Woodlands Hospital. "The landscape of emergency care, especially in the midst of the pandemic, is filled with complex situations that demand extraordinary leadership and strong, cohesive teams to provide exceptional care for our community. We are honored to be selected as a first-time Lantern Award recipient."
Since opening just four years ago, Houston Methodist The Woodlands Hospital emergency department has successfully incorporated innovative clinical strategies and advanced communication protocols to improve the patient experience. The team implemented evidence-based strategies and streamlined clinical processes aimed at expediting care delivered to stroke and heart attack patients resulting in better outcomes. 
Houston Methodist The Woodlands Hospital's 2021 Lantern Award will be on display in the emergency department and the hospital will be recognized at Emergency Nursing 2021, the association's annual conference taking place in September.
For more information about Houston Methodist The Woodlands Hospital, visit  houstonmethodist.org/thewoodlands or call 936.270.2000.
U.S. News & World Report has named Houston Methodist Hospital the Best Hospital in Texas for 10 years in a row. Houston Methodist is the No. 1 hospital in Texas and No. 16 in the nation. For more than 100 years, Houston Methodist has provided the best — and safest — clinical care, advanced technology and patient experience. That is our promise of leading medicine.