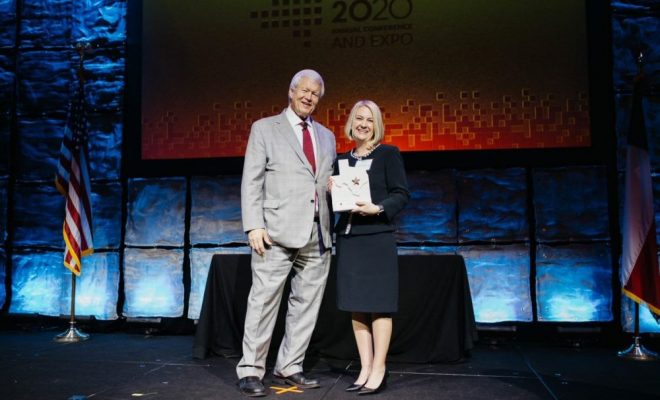 Health
Houston Methodist The Woodlands Hospital Wins Bill Aston Award for Quality
By |
THE WOODLANDS, TX – The Texas Hospital Association (THA) named Houston Methodist The Woodlands Hospital as the recipient of the 2019 Bill Aston Award for Quality in the small, urban hospital category. THA presented the award February 14 at the 2020 THA Annual Conference and Expo in San Antonio.
The THA Bill Aston Award for Quality honors a hospital's measurable success in improving quality and patient outcomes through the sustained implementation of a national and/or state evidence-based patient care initiative.
Texas hospitals recognize that each surgical sight infection (SSI) has a significant negative impact on patient safety, health and well-being, as well as financial implications for the health care facility. Reducing SSIs is critical to both patient care and hospital operations.
Medical staff at Houston Methodist The Woodlands Hospital worked with their Infection Prevention Program to lead an interdisciplinary team approach to SSI prevention.
A team comprised of the Medical Director of Infectious Diseases, an orthopedic surgeon, an anesthesiologist, nursing leadership and an infection preventionist evaluated best practices and current processes to identify what was working and which areas needed improvement.
"After completing a thorough evaluation, we launched our SSI prevention team with the goal of continuous improvement and standardizing best practices, while remaining cost-effective," said Kerrie Guerrero, Chief Nursing Officer and VP, Houston Methodist The Woodlands. "We could not be more pleased with the results of these efforts."
Houston Methodist The Woodlands' surgical infection rate is now below the national benchmark and has experienced a continuous downward trend for more than six quarters.
The facility's exemplary teamwork and proven results at reducing SSIs earned it the Bill Aston Award for Quality in the small/urban hospital division.
Founded in 1930, the Texas Hospital Association is the leadership organization and principal advocate for the state's hospitals and health care systems. Based in Austin, THA enhances its members' abilities to improve accessibility, quality and cost-effectiveness of health care for all Texans. One of the largest hospital associations in the country, THA represents more than 85 percent of the state's acute-care hospitals and health care systems, which employ some 365,000 health care professionals statewide. Learn more at THA.org.