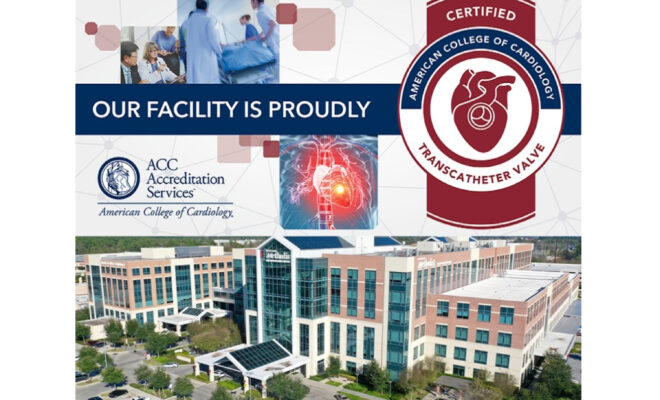 Health
Houston Methodist The Woodlands Nationally Recognized for Excellence in Cardiac Care
By |
THE WOODLANDS, TX – Houston Methodist The Woodlands Hospital (HMTW) has earned national recognition for cardiac care from the American College of Cardiology (ACC). Demonstrating expertise and commitment to treating patients receiving transcatheter valve repair, Houston Methodist The Woodlands was recently awarded Transcatheter Valve Certification based on evaluation of the staff's ability to meet standards for multidisciplinary teams, formalized training, shared decision-making and registry performance.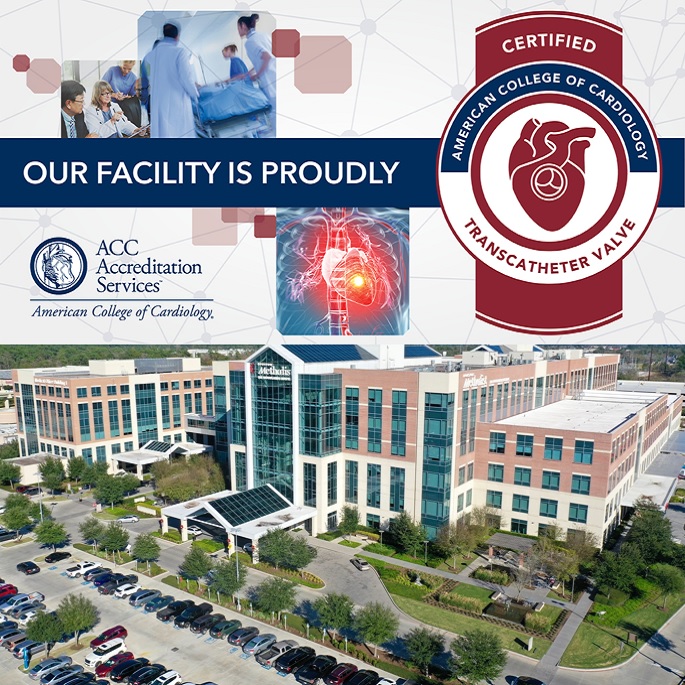 "This latest recognition demonstrates to our patients that our high standards and expectations of our expert physicians and staff are deeply committed to providing the latest in innovative heart procedures," said Debbie Sukin, Regional Senior Vice President, Houston Methodist, and CEO of Houston Methodist The Woodlands Hospital. "I am proud of our clinical team for achieving this important accreditation and continued commitment to our mission of unparalleled care."
With this accreditation, HMTW accesses a comprehensive suite of cardiac accreditation services designed to optimize patient outcomes. The certification uses established national clinical measures to support clinical decisions and links process improvement to patient outcomes. Hospitals that achieve Transcatheter Valve Certification learn best practices for implementing evidence-based medicine to support patient-centered decision-making and can track key performance metrics to better identify opportunities for improvement.
The ACC's Transcatheter Valve Certification is an external review and certification process that pairs with established national clinical databases to monitor patient safety and real-world outcomes related to transcatheter valve therapies.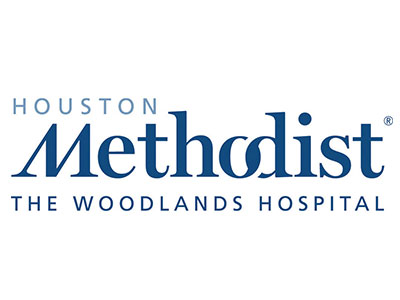 Houston Methodist The Woodlands Hospital is committed to leading medicine in Montgomery County and the north Houston region by delivering the Houston Methodist standard of exceptional safety, quality, service and innovation. The growing campus offers 293 beds and access to the most innovative care. In January 2022, the hospital opened Healing Tower – a $250-million expansion project that added 106 beds, focused on medical/surgical and women's services and nine operating rooms. It also included the expansion of the endoscopy center, emergency department and diagnostic imaging department.
Houston Methodist The Woodlands is recognized as a comprehensive stroke center, an orthopedic center of excellence by DNV, designated as a Level III neonatal intensive care unit, and has achieved Magnet Designation for nursing excellence from the ANCC. Houston Methodist The Woodlands is also ranked No. 1 nationally out of 148 members in the Complex Care Medical Centers cohort to be recognized for demonstrating excellence in delivering high-quality care based on the 2022 Vizient Quality and Accountability Ranking.
For more information, visit houstonmethodist.org/thewoodlands.
The American College of Cardiology envisions a world where innovation and knowledge optimize cardiovascular care and outcomes. As the professional home for the entire cardiovascular care team, the mission of the College and its 54,000 members is to transform cardiovascular care and to improve heart health. The ACC bestows credentials upon cardiovascular professionals who meet stringent qualifications and leads in the formation of health policy, standards and guidelines. The College also provides professional medical education, disseminates cardiovascular research through its world-renowned JACC Journals, operates national registries to measure and improve care, and offers cardiovascular accreditation to hospitals and institutions.