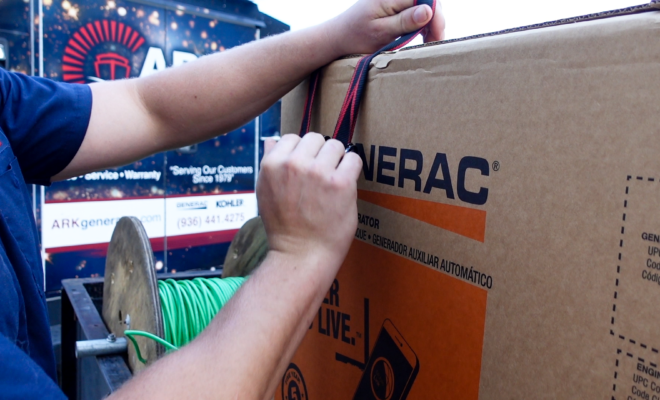 Photo courtesy of ARK Generators & Electrical Services
Home & Garden
How to Prepare Your Home for Power Outages
By |
With "April showers" and hurricane season right around the corner, Hello Woodlands interviewed Tim Weaver, owner of ARK Generators & Electrical Services, to learn from his expertise and gain knowledge on how to prepare your home for power outages. Since 1979, ARK Generator & Electric Services has been serving clients in Montgomery County and the surrounding areas, providing top brand generators and services.
How do I prepare my home for power outages (due to severe weather)?
If you do not have a generator: Make sure you have a supply of batteries, fill the bathtub with water, purchase easy open foods or have a manual can opener, board up all of the windows during a hurricane, fill you vehicles with fuel, non-perishable items, maybe cook some easy to eat meals, do some grilling ahead of time, make sure you have propane for the gas grill or lighter fluid and charcoal, make sure you have board games, card games, make sure you chain saw is sharp and has fuel, if you have a portable generator make sure that it runs properly, have a safe place to run the generator, ie. Carbon monoxide poisoning, have the proper code compliant connection from the generator to the electrical in your house.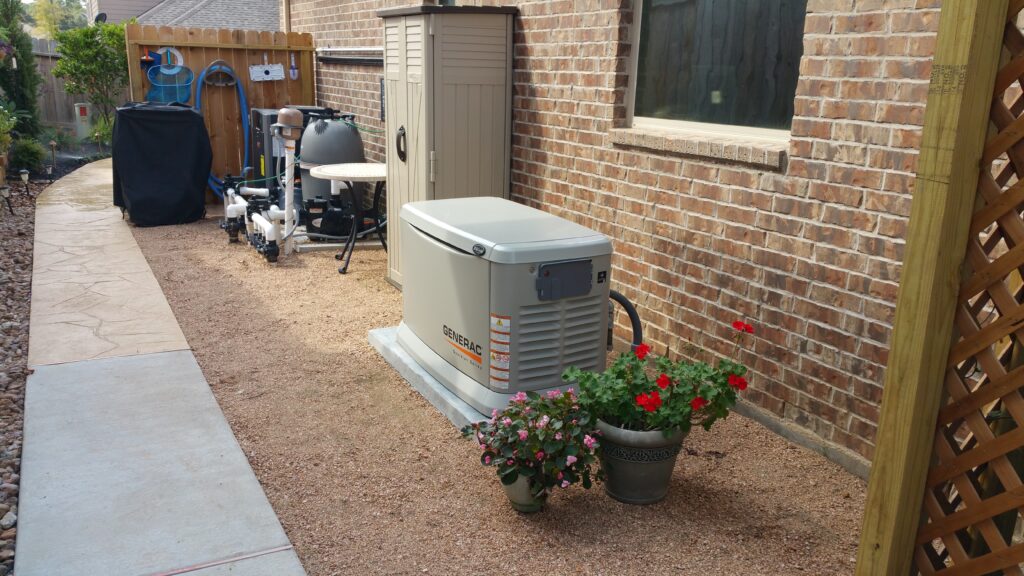 What generator would be best for power outages due to severe weather and why?
A home standby generator that can operate off natural gas or propane to be installed by a tenured dealer. Do your homework, ask for testimonials from existing customers, go to a neighbor and ask a lot of questions if they have a generator.
What are the benefits of having a standby generator (for severe weather power outages)?
Security, you do not have to leave your home, safe from looters, safe haven for yourself and family, refrigerator/freezer items, you're a/c system will keep humidity/mold from forming, ability to help neighbors with charging phones, drugs/medicines that need to be refrigerated, charging CPAP machines or other medical equipment that has battery power also. Can keep you pool system from turning green.
What to do for your generator in preparation for severe weather?
Make sure you pay your gas/propane bill. Put the generator under load to make sure that it is working, check the oil, make sure that you have 3-4 quarts of oil for an extended outage, make sure that intake and exhaust are not blocked, have you servicing dealer out to do an inspection…expect a charge.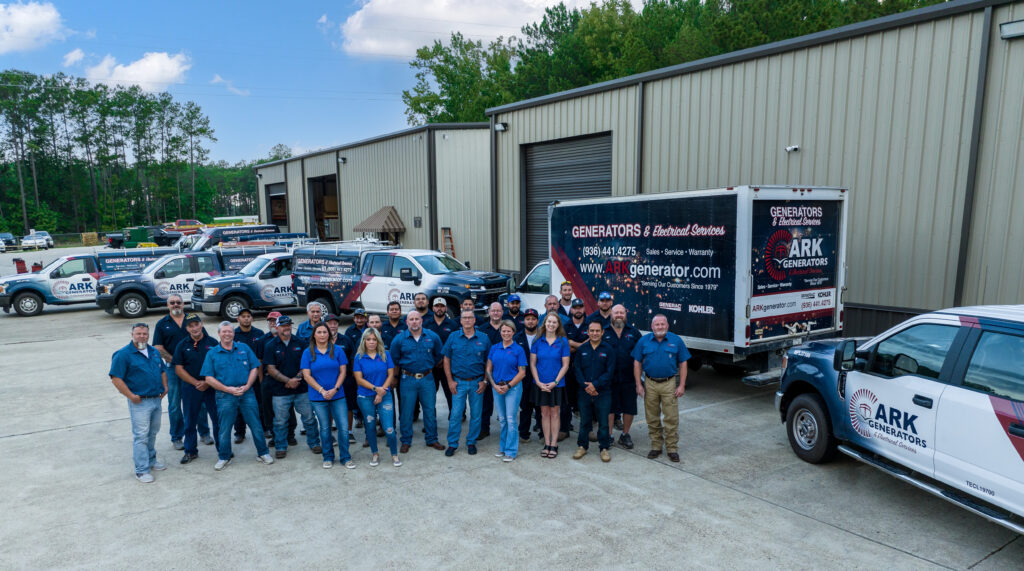 Learn more about ARK Generators & Electric Services and schedule your free no-obligation in-home consultation by calling (936) 441-4275 or visit ARKGenerator.com.