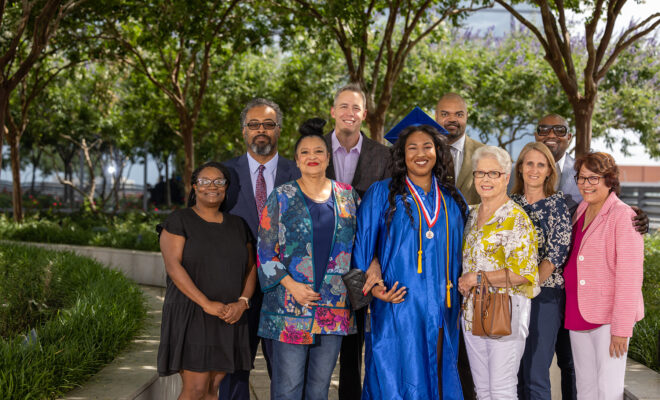 Lifestyle
Howard Hughes Awards Second Annual Gerald D. Irons, Sr. Scholarship
By |
THE WOODLANDS, TX – The Howard Hughes Corporation® (NYSE: HHC) has recently presented the Gerald D. Irons, Sr. scholarship to graduating Oak Ridge High School senior Summer Mearidy. In its second year, the Gerald D. Irons, Sr. scholarship is named in honor of the late Gerald D. Irons, Sr., who passed away on April 1, 2021.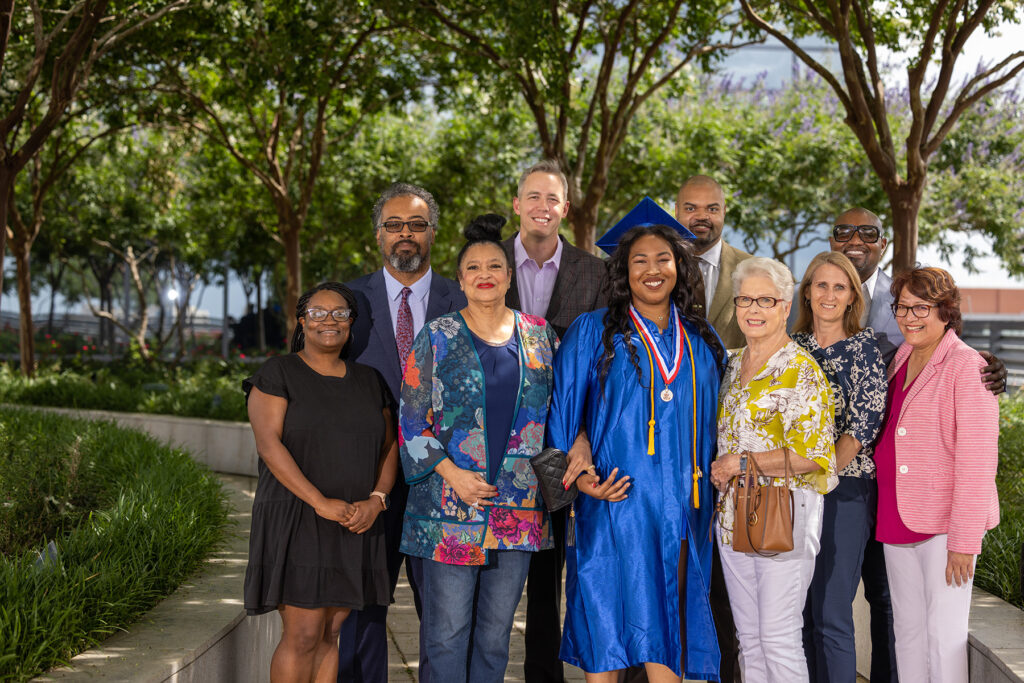 A selection committee including the Irons family and Oak Ridge High School selected Mearidy, a recent graduate of Oak Ridge High School, as the recipient. Mearidy also attended Gerald D. Irons, Sr. Junior High School before proceeding to high school. Among her interests are choir, which she's been involved with for several years, and theatre, which she began in the 8th grade. She will be attending Sam Houston State University and plans to study Computer Engineering.
For over four decades, Mr. Irons served his community of The Woodlands as a distinguished leader and volunteer in many capacities. His career included 32 years as Vice President of Business Development for The Woodlands Development Company, a wholly owned subsidiary of Howard Hughes. In addition, he served on the Conroe Independent School District Board of Trustees for nearly 22 years. Mr. Irons and his entire family were named as one of the original The Woodlands Hometown Heroes in 1999. He was a leader on the football field as well, as he played 10 years in the NFL for the Oakland Raiders and Cleveland Browns.
"It is truly an honor to continue our Gerald D. Irons, Sr. scholarship award for the second year," said Jim Carman, President – Houston Region for Howard Hughes. "Mr. Irons exemplified many philanthropic principles that benefitted our community, and this scholarship exemplifies his endeavors and continues them forward. We congratulate Summer and wish her success as she begins her collegiate endeavors at Sam Houston State University. Also, we thank the Irons family for joining us to celebrate Summer's scholarship presentation."

The Woodlands, a 28,500-acre award-winning master planned community located 27 miles north of downtown Houston, was recognized two consecutive years, 2022 and 2021, as the #1 Best Community to Live in America by Niche. The Woodlands offers an unprecedented 28% of green space, leading the way among master planned communities that practice environmental preservation. It is home to 120,000 people, and nearly 64,000 people work in the community. The Woodlands has received numerous past accolades including the Vision Award, Development of Distinction from the Urban Land Institute; three-time honoree of "Master Planned Community of the Year," four-time recipient of "Humanitarian of the Year" and "Trailblazer of the Year" in 2018 by the Greater Houston Builders Association; American Trails Developer Award; Environmental Planning Award from the American Society of Landscape Architects, Texas Chapter Houston Section. The Woodlands is a community of The Howard Hughes Corporation®, which supports over 180 local causes in the Houston region through its HHCares program. For more information, visit www.thewoodlands.com. For additional details, find us on Facebook, Twitter, and Instagram.

The Howard Hughes Corporation owns, manages, and develops commercial, residential and mixed-use real estate throughout the U.S. Its award-winning assets include the country's preeminent portfolio of master planned communities, as well as operating properties and development opportunities including: the Seaport in New York City; Downtown Columbia®, Maryland; The Woodlands®, The Woodlands Hills®, and Bridgeland® in the Greater Houston, Texas area; Summerlin®, Las Vegas; Ward Village® in Honolulu, Hawaiʻi; and Douglas Ranch in Phoenix. The Howard Hughes Corporation's portfolio is strategically positioned to meet and accelerate development based on market demand, resulting in one of the strongest real estate platforms in the country. Dedicated to innovative placemaking, the company is recognized for its ongoing commitment to design excellence and to the cultural life of its communities. The Howard Hughes Corporation is traded on the New York Stock Exchange as HHC. For additional information visit www.howardhughes.com.